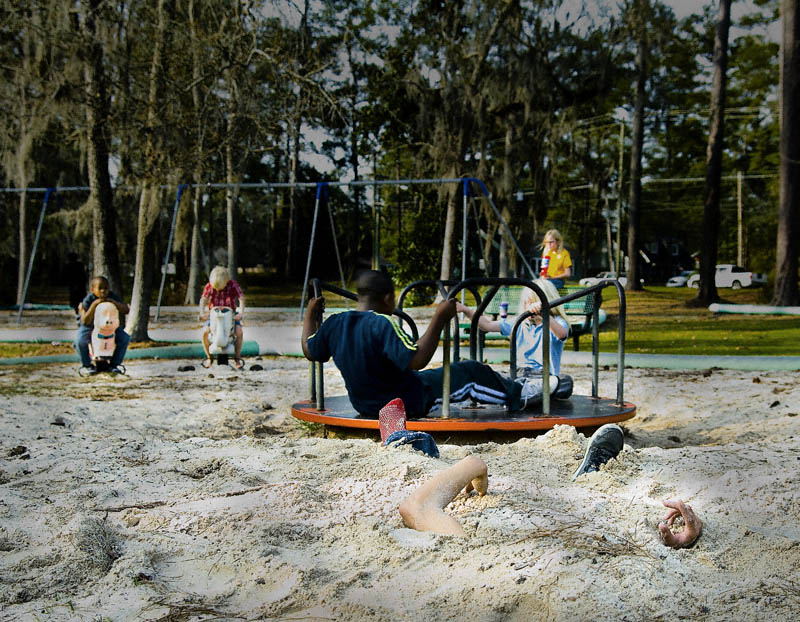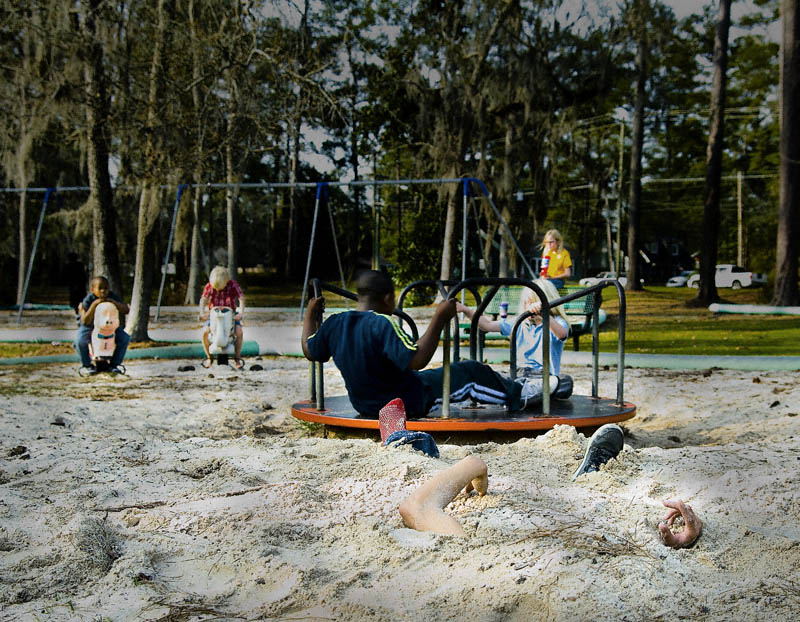 Watch
Never let the ADHD kids bury you alive, they might forget they left you there.

This one is dedicated to *
Ptollemy
, she inspired it.
Buried model is Jaden Starr (
[link]
). Kids in the photo are neighborhood boys shot with the permission of their parents, who were there & supervising.
More of Jaden can be found
here
.
See more of my work at
my Model Insider portfolio
or
my website
Prints (signed, limited edition, numbered) are available for sale directly, please contact me if you're interested.
Image © James Glendinning/SilverLight Esoterica Photography.
Image may not be used, copied, or distributed in any way or form without express written consent.
This work is NOT in the public domain.
This work MAY NOT be used as stock.
Daily Deviation
Given 2011-05-23
Not all horrific images and ideas have to include blood, and this take on a playground isn't exactly what you would consider 'safe, family fun'. Interestingly shot, you almost overlook the best part of the piece - absolutely not something I would expect from a park at all! Hauntingly brilliant and just the right amount of atmosphere.
Forgotten Playmate
by *
slephoto
(
Featured by pullingcandy
)