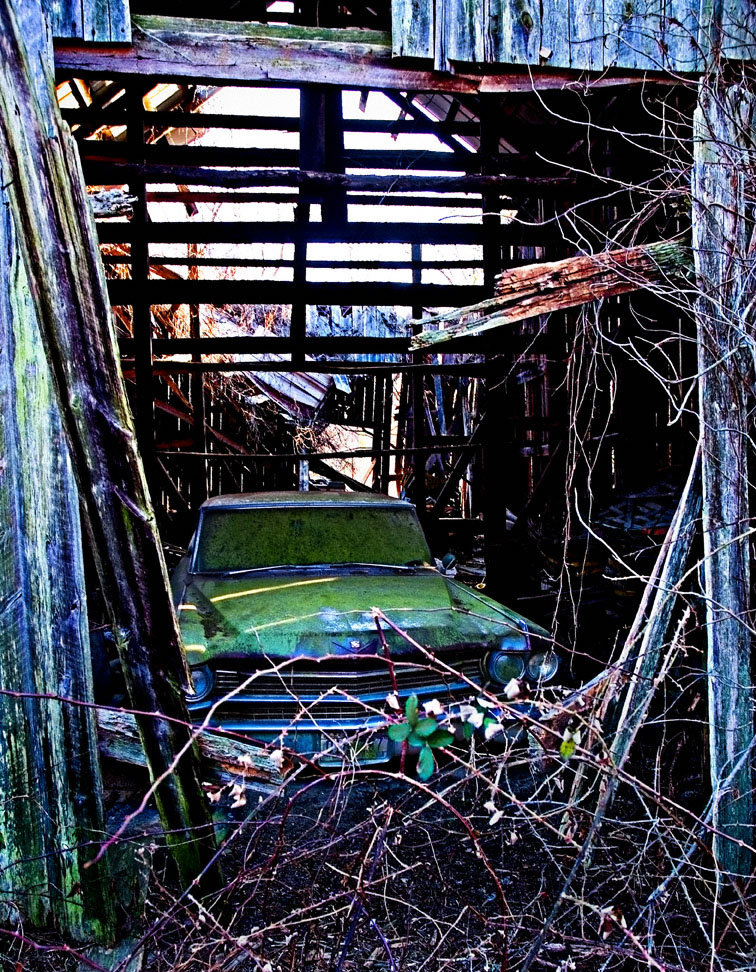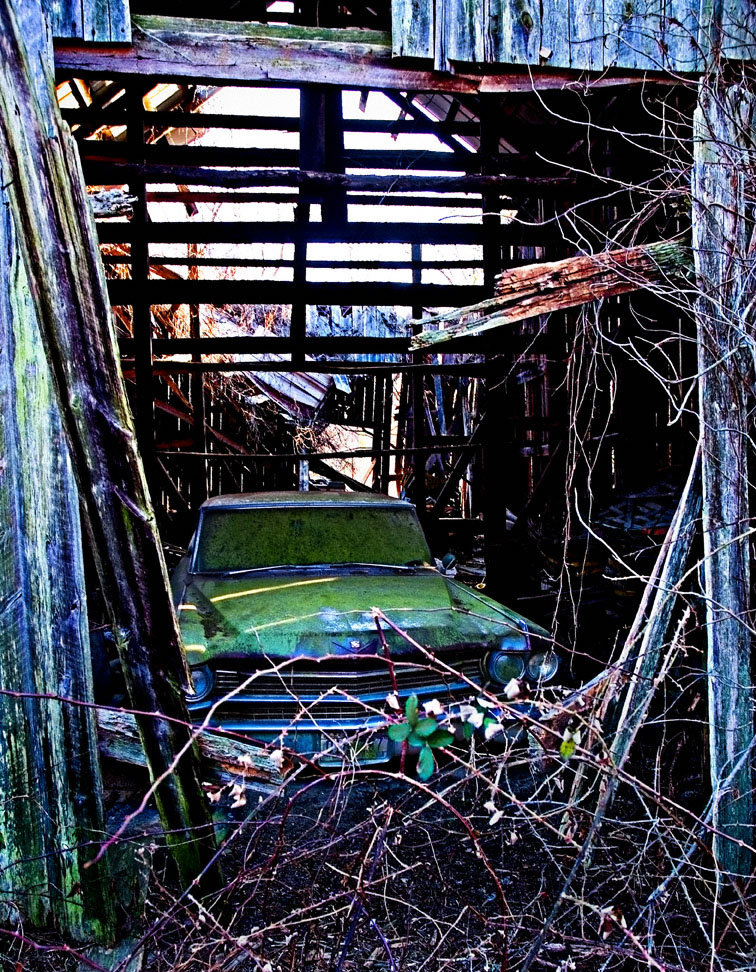 Watch
I was driving through a rural section of Maryland and saw a burned out old barn back behind some high weeds & thorn bushes (38.410159,-76.449669). I pulled over & made my way back to get some photos, and was surprised to find a late 60's Cadillac that'd been hidden away in it for who knows how long. Naturally I had to capture it.

Back of the Caddy & some other old stuff in the barn:
See more of my work at my website, SLE Photography; and don't forget to follow me on Instagram SLE Photography, Tumblr slephoto, Twitter SLEPhoto, and Facebook SLE Photography. For behind the scenes looks at my shoots, check out @ slephoto on Snapchat.
If you would like a signed, limited edition, numbered print rather than a DA print, please contact me.
Non-DA members can contact me for prints/merchandise at:
prints *a t* slephoto *d o t * com
Image © James Glendinning/SilverLight Esoterica Photography.
Image may not be used, copied, or distributed in any way or form without express written consent.
This work is NOT in the public domain.
This work MAY NOT be used as stock.

Love this one ...nice shot !
Reply

Thanks

I have more of these to process, I was SO happy when I found out that old barn had something in it!
Reply

Reply

I was guessing, it was hard to tell with the moss all over it.
I have a shot of the back end, I know taillights can make it easier to ID model year, I'm planning to post it with a search query.
Reply

Great shot,mate

Auguste
Reply

I think that this would qualify as a "barn find."
Reply