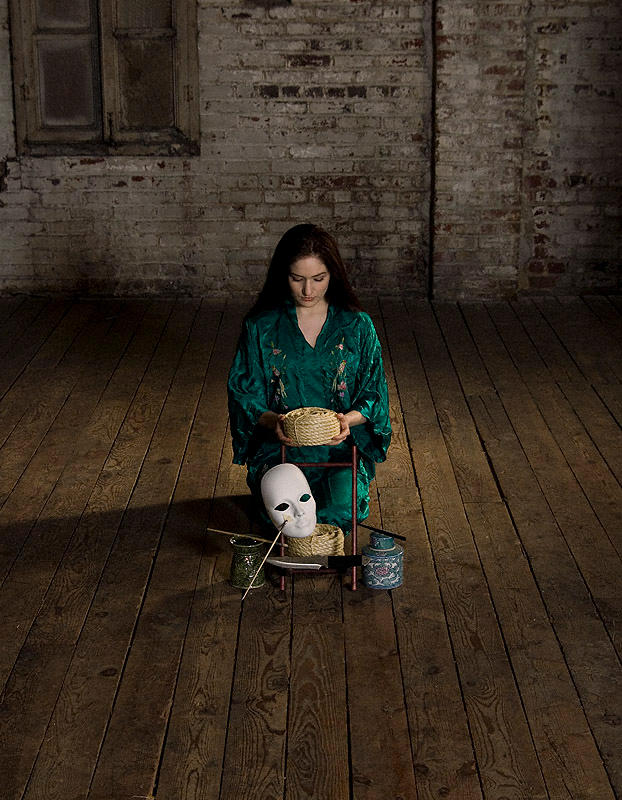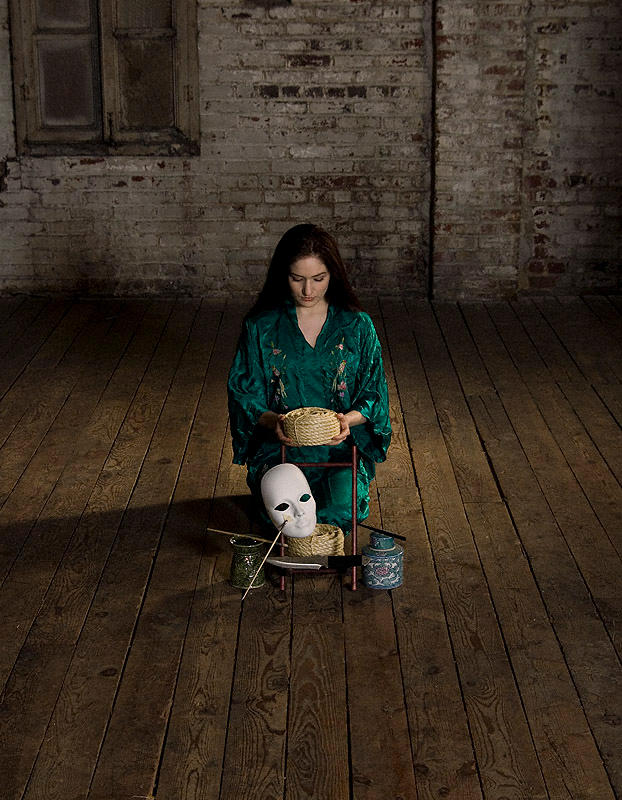 Watch
Rhus Brutalis, photographed at Union 206 Studio in Alexandria Va.
This's part of a conceptual series where Rhus transforms herself in to a marionette.
Also in this series:
Doll series No. 44
Prints (signed, limited edition, numbered) are available for sale directly, please contact me if you're interested.
Image © James Glendinning/SilverLight Esoterica Photography.
Image may not be used, copied, or distributed in any way or form without express written consent.
This work is NOT in the public domain.
This work MAY NOT be used as stock.

That studio looks like a fantastic place to shoot. It has so much atmosphere! I love the concept for this. There's a strange kind of power taken when a person chooses to transform themselves into something else, even if it's something else that another person will eventually control. If that makes sense. That mask scares the shit out of me. I have one at the studio and I keep it face down in a basket cause I don't like it looking at me when I'm there on my own.
Reply

Thanks! Yeah, Union 206 ROCKS. It's an old munitions factory, this was shot on the 3rd floor, which they left unfinished. It has all sorts of cool features. Down on the second floor they have makeup & changing rooms, a cyc wall, and setups with changeable backdrops & lights, it's a fantastic facility.

The one frustrating thing was that we ran overtime & I missed getting to take the final shot in the sequence LOL, but I'm probably going to end up making a book of the set.
Reply

It all seems a bit random to me. The Asian kimono, the western Mask and Knife, all so fresh and so clean in a raw surrounding - a bit arbitrary, isn't it? Even with your comment the link is missing. I don't see a transformation.
Technically speaking the picture is OK, lighting and focus are precise, but somehow it does not work for me.

Take care,

Seb
Reply

The mask was last minute, she was going to do her face in white Kabuki paint & forgot her makeup so we had to sub the mask. It was not ideal. The knife is Japanese, though.

Some of the elements that don't seem to fit will become clearer as the set is published, the images were always intended to be displayed as a group. While some of them will stand on their own better than others they were always largely intended as a collage or book to show the transformation.
Reply

I'll come back and check out the set - you requested a critique, that's why I commented on it. The topic is definitely promising!
Reply

Thanks! I do appreciate the feedback. I'm not disputing your points (other than the origin of the knife), just explaining a few things that weren't (as you accurately pointed out) clear yet.
Reply