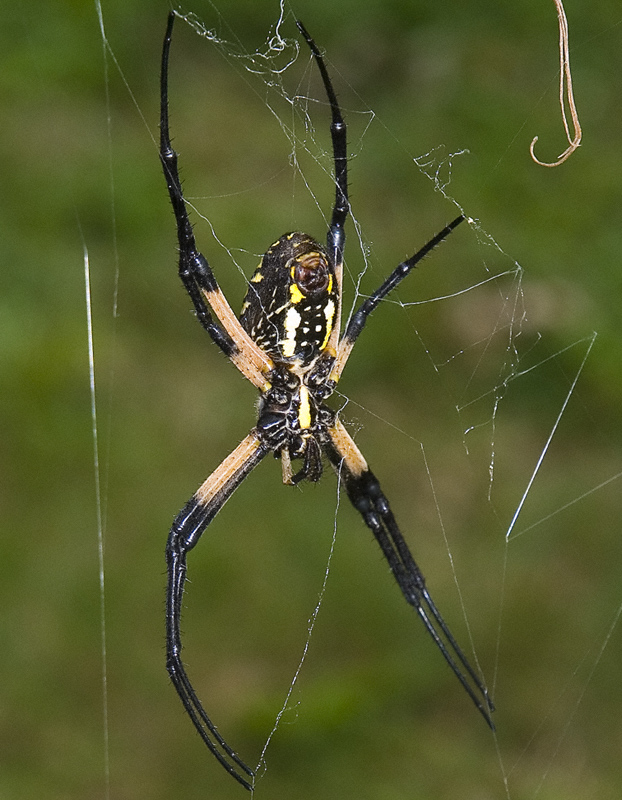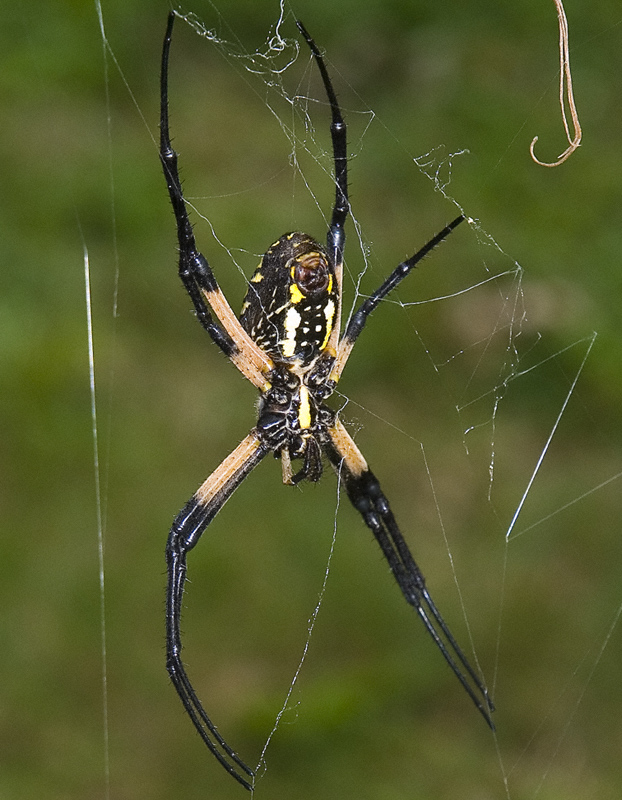 Watch
Detail of the underside of a
Black & Yellow Garden Spider
(aka a Corn or Writing Spider). As a point of reference, she's about the size of my glove size large hand (including her legs). Thanks to ~
duggiehoo
for correcting the incorrect ID on the spider!
More of her here:
Black-Yellow Garden Spider 2
Non-DA members can contact me for prints/merchandise at:
prints *a t* slephoto *d o t * com
See more of my work at
my Model Insider portfolio
or
my website
Image © James Glendinning/SilverLight Esoterica Photography.
Image may not be used, copied, or distributed in any way or form without express written consent.
This work is NOT in the public domain.
This work MAY NOT be used as stock.

love these spiders--nice one!
Reply

Thanks! I took several others & none came out as well EXCEPT some I caught that're more web than spider... she wove a cool "zipper" in to her web. I need to shoot her more.

Reply