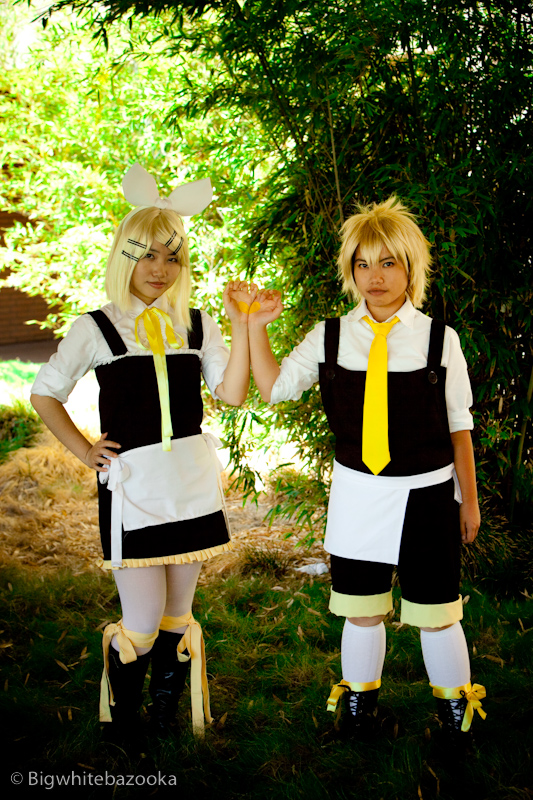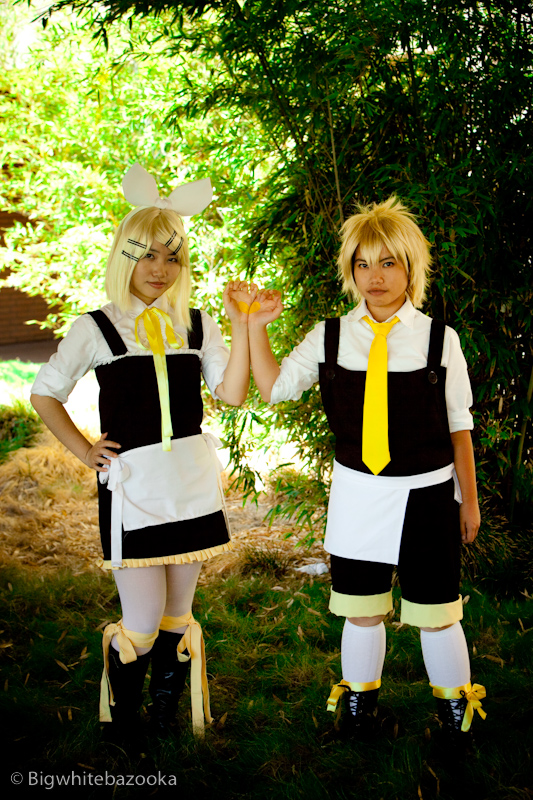 Watch
Walking down a red path in the forest
Under the blue rose trees, the two had tea time
An invitation to them from the castle was
The playing card of hearts

The fourth Alice was a pair of children twins
They were curious throughout the wonderland
They traveled through the doors to see all kinds of things
From there wandering that they had just arrived
A stubborn big sister, and smart little brother

They were nearing the first Alice's wonderland

The two were to never to wake from their dream
The twins then wandered through wonderland endlessly
You should be able to see the yellow heart we painted on our hand...somewhat. XP ahahahahha I didn't even edit this picture at all. ^^
CREDITS:

Kagamine Rin

Kagamine Len
Series: Vocaloid
Photographer:
Bigwhitebazooka
Location: Cal State University of Northridge, Northridge, CA, USA.

Reply

niicee shot !

Reply

: D Don't follow the green clover. Or you'll be trapped in an eternal world of nothingness. <3
Reply

Reply

I see it, your hands together look like a heart too.
Reply