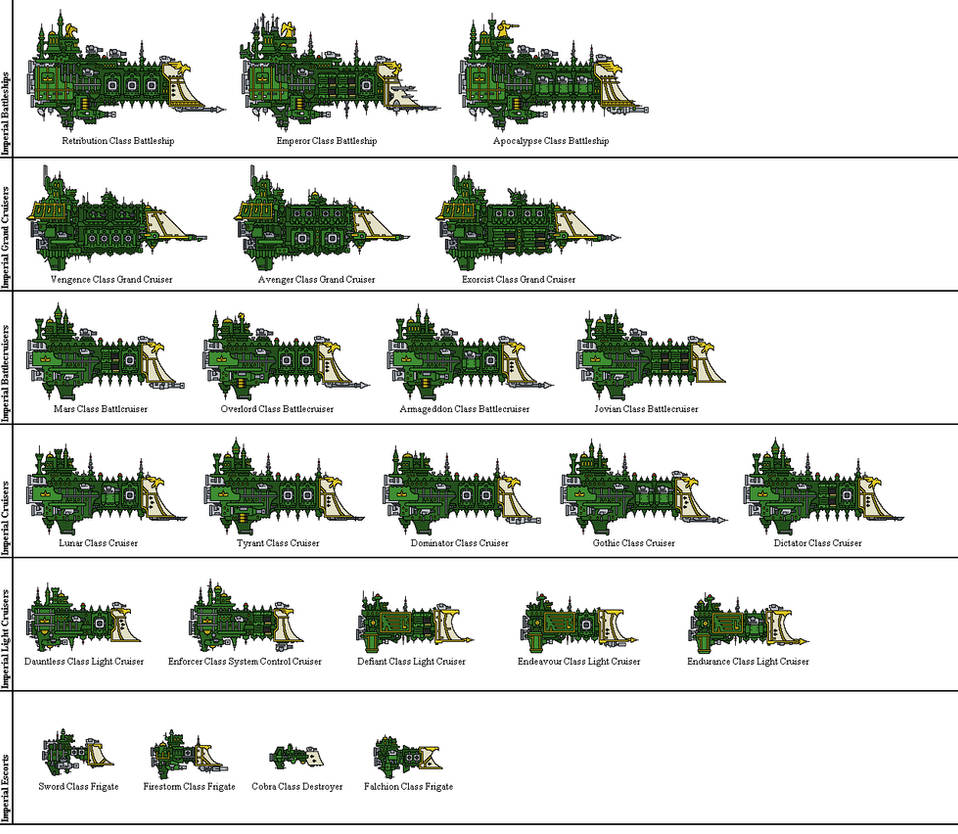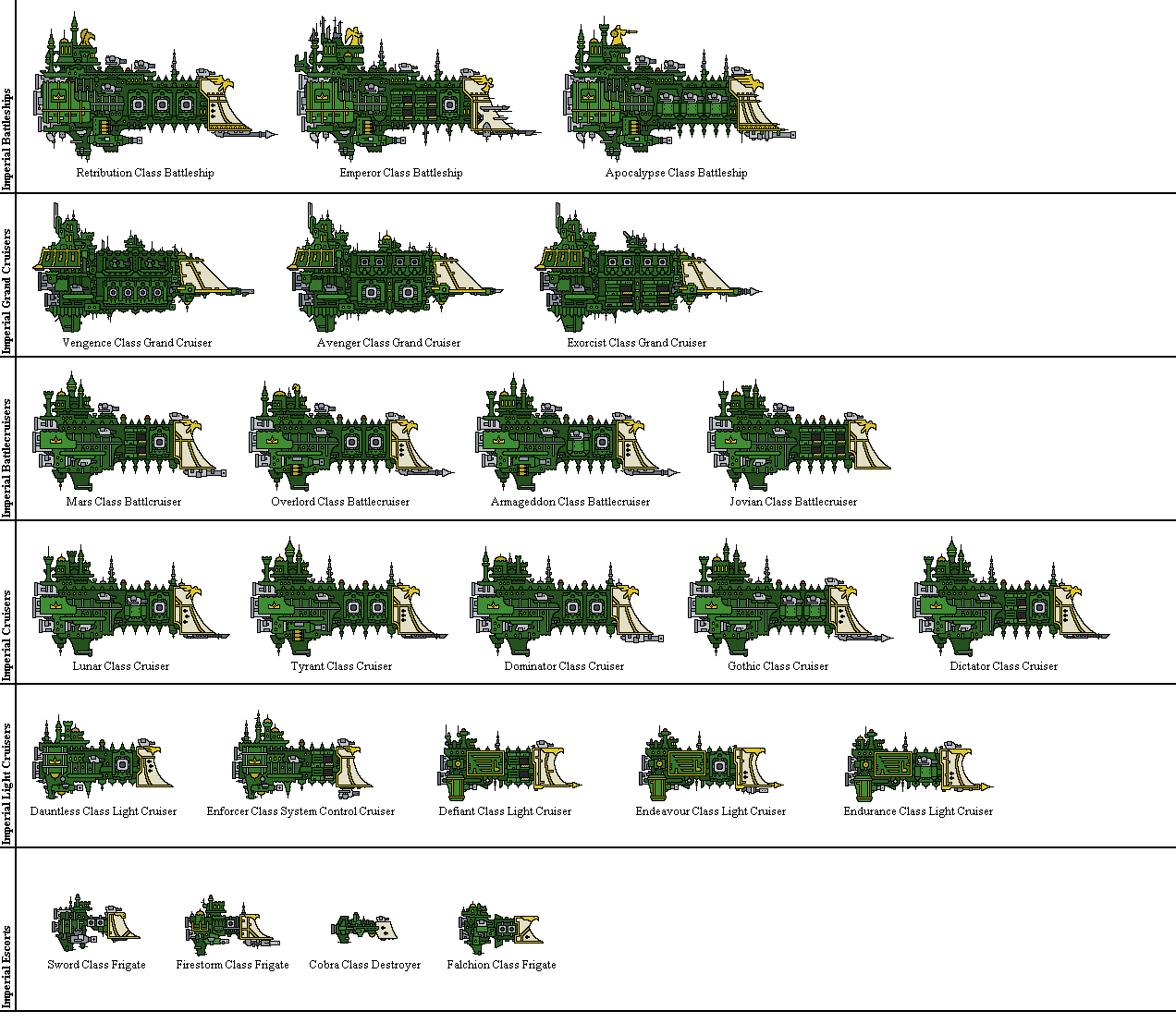 Okay, going back in time. This is from some time ago (I'm thinking about 3 years), and I was mucking about with different pixel styles (specifically unbroken lines and no shading). One test turned into many, and although I ended up doing things differently, I still liked these a lot. I especially liked them a week ago when I was looking through old files and rediscovered them. I figured I should post it.

Battlefleet Gothic

I am a big fan of battlefleet gothic, the tabletop spaceship wargame released by Games Workshop. I wish Games Workshop would make more Battlefleet Gothic stuff, as it was damn cool, though I realize that the game was never as much a success as many of their other games. Maybe one day in the far future they will make more stuff, and I will buy it.

Imperial: Here is a big collection of many Imperial ships. I really like the look of imperial ships, with their massive armoured prows, and castle-like bridge structures.