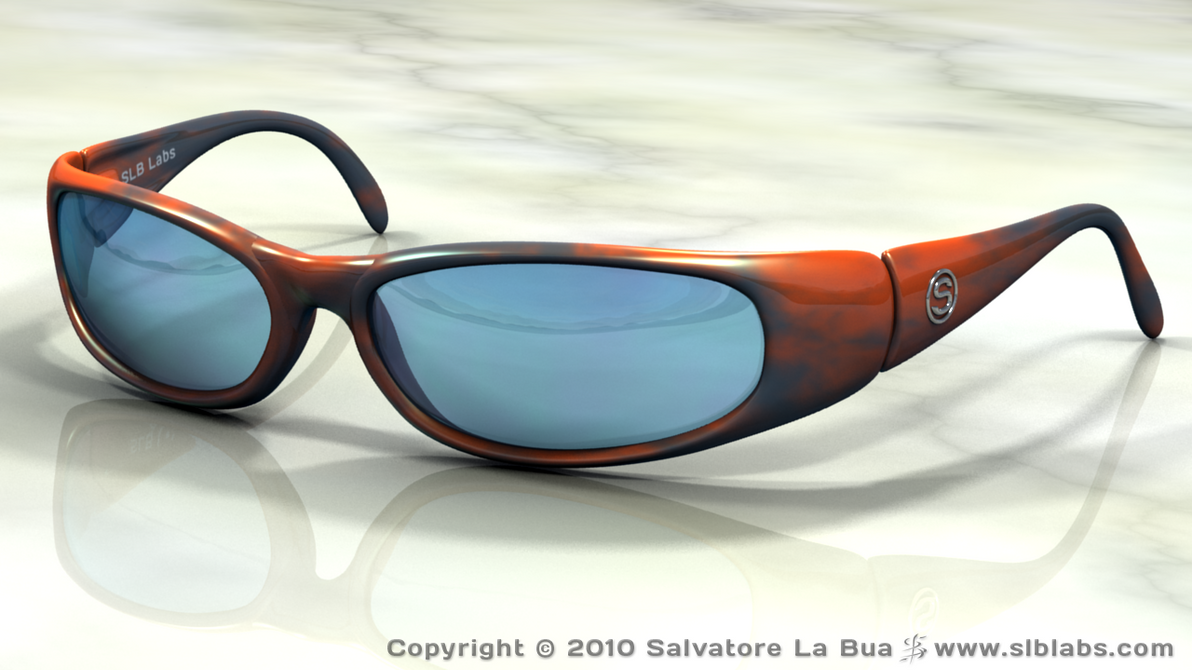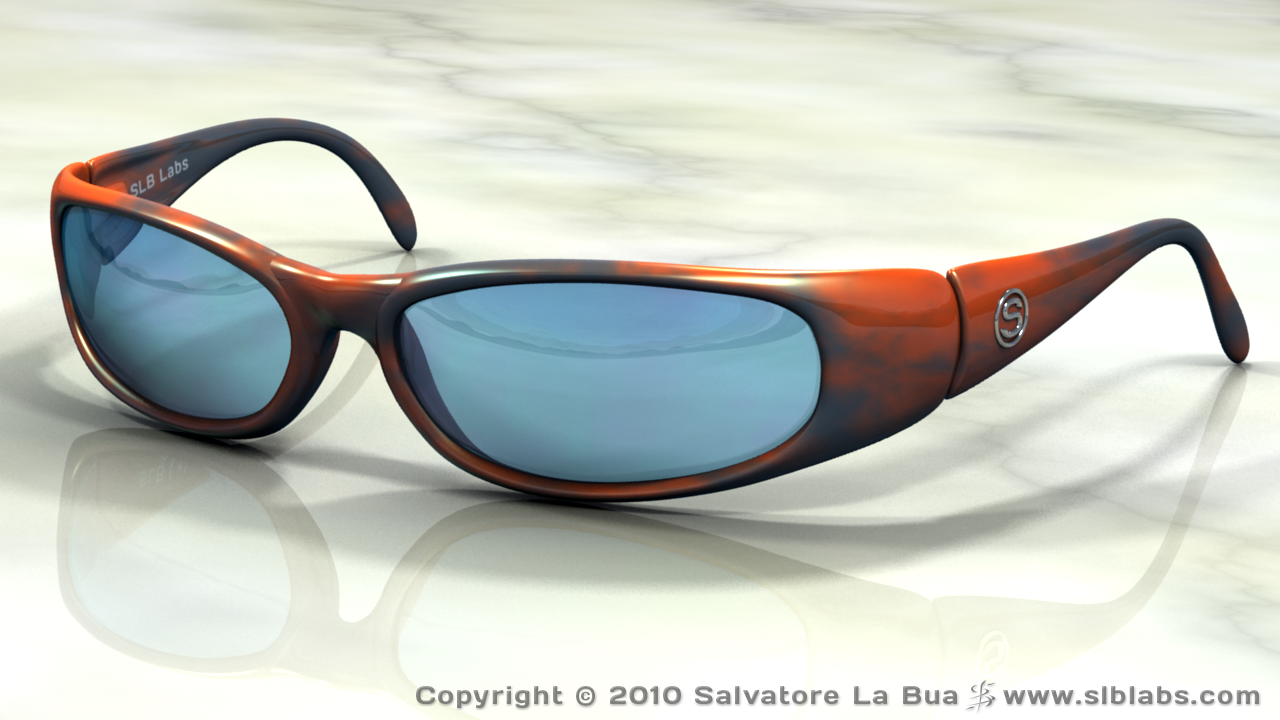 Made with Blender.
--
Artwork Copyright © 2010 Salvatore La Bua
This work is released under the terms of:
Creative Commons lincense
[
by-nc-nd
]
Attribution
Non Commercial
No Derivative Works


Nice work.
Can you post the glass settings ?
Reply

Thanks, yes sure.

Shaders:
Lambert 1.0
WardIso spec 1.0, rms 0.25
Shadow, Cubic, Bias

Ray mirror 0.25, Fresnel 1.4, Fac 1.25
Aniso 1.0

Ray transp IOR 1.2, Fresnel 1.25, Fac 2.0
Depth 5
Filter 0.3, Falloff 3.0

The rest gets the default values.

The material has no texture on it, though there's a global environment angular map reflected on it.
Reply

Well, I like both, model and render. I cannot see in which sense the latter is "mediocre". But maybe I am just an amateur.
Reply

The mediocre render does no justice for the nice model.
Reply

Thanks for the comment. If it's mediocre, coulc you please tell me how to improve it then? Thanks.
Reply

Sorry if I sounded too harsh for you. Please take no offense. Here are my recommendations.
Reduce or eliminate the multiple shadows (I guess it's because you use multiple light sources and all of them drops shadows). There are at least three shadows and a reflection and that's confusing. Choose a dominant light for the defining shadow and emphasize that a bit.
Choose a background that does not conflicts with the texture of the glasses' shader. I think that something homogeneous would be more effective but it's really open to experimentation, a dark or a light one could work well, too.
Add an environment map so the glasses will have something to reflect.
Having caustics would mean another added level of realism (for example with using yafray or another photorealistic renderer.). Note this increases rendering times.
Think like an object photographer. Look at object photos. Experiment with cuts. Having an object in the middle of the frame is not the only option. Add DoF (There's a blur filter in Blender for that purpose, but it can be added after rendering as well in Gimp or in another image processing suite).
Here's are two links I've quickly googled about sunglasses. These are not extraordinary, but you can see a lot of things: the shadows, background, frame usage, etc.
[link]
[link]
You could, for example, put a decor card under the glasses with your logo or name on it. You can combine multiple renders to a single image. There are really many things you could do to liven it!
Reply

Thanks your detailed answer, no problem I appreciate and I need sincere critics as I'm still learning and willing to : )

Thanks, yes about the shadows I played with the spec casting and the shadows should have been cast by the main light source only but I forgot it and it took so long to render so I just didn't play with it anymore. I used two hemis in opposition to give the main light source and the back contour one, these should not cast such an important shadows but I want to fix this further.
There are also some lamp lights to achieve spec on the reflective material of the frame, and for some or all of them I should turn the shadow casting off, which sounds meaningful.

Thanks also didn't think about an external renderer because mainly the object was meant to be baked for an online game but yes for realistics sake I should try yafray or luxrender, never played with them so far but looks cool.

The environment map is there already, though it's an outdoor environment with mostly just sky and terrain, I suppose this won't give the render enough detail to be quite noticed. I was playing with light probes myself, or maybe I should look better for some environment maps more suitable for such kind of representation, like indoor with more noticeable light spots and such. Also maybe I should lower the lenses transparence and give them more reflectivity to make it more noticeable, but I didn't mean them to be too much of a sunglasses, I should try that too : )
About DoF I tried it but honestly I didn't like the effect probably because I should have accompained it with some soft blurr using the z depth, because of the perspective, the plane beneath elongates quite back and when the z difference between the objects is that much, the DoF filter makes them blend in a way I don't like much, I tried a couple of settings for the blending treshold but I should try more, I think DoF is one of the most important thing to make a render look realistic especially for the macro-ish style ones.

Thanks for the links, very useful, yes simple and lets the attention focus indeed on the product.

Thanks again for all the recommendations, have a nice day : )
Reply