Where Can You Find Me?
Yes, I'm such a fickle and mysterious person. It's not like you can't just google Slayer49, Slayer4949, or SlayersStronghold and find me.
But just in case here is a list of my social media accounts, and what I post on them!
Firstly, random links:
Slayer's Wishlist
Commission Prices
---

On Tumblr, I post my better work, plus reblogs of useful art tips, tricks, and some miscellaneous funny stuff and things I care and like.

A database/ storage facility of all my original characters. If you like to see my art of my characters and art I get of them that's where you go.

LinkenIn is my professional social media facebook-like account. Has real information of my and my skills. Feel free to connect.
I post upcoming works, early adoptable, uncensored NSFW, and more. If you are interested in seeing
WIP
and sneak peeks of things consider pledging. By pledging you can win free artwork from me as get other sweet perks!

I like to game. Friend me if you want to stalk what games I play. I can't promise I'll play with you much. I'm very much an introvert.
Only my best work goes here as well as 3D model turnarounds & renders. I tend to post multiple versions and work in progress with the finished version here.

Sketchfab only contains my 3D models which you can view in a 3D space. It's pretty neat.

Comic dubbings, Music Videos, Timelapse artwork, animations, and other video related content I make. Consider joining the stronghold!

I post real life things like pets, sculptures, nature around my home. I also post some work in progress as well as final pieces.

On my Twitter, you get to see my best work, reblogs of videos, giveaways, and other interesting things I want to share.
Only animals, anthropomorphic, and NSFW (not safe for work) related content is posted here. So if you are interested in that go watch me there.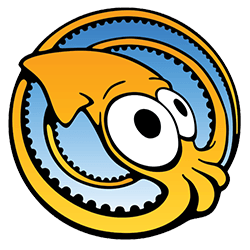 This is where you can purchase my 3D models for your own personal use! The models always come with their textures.
---
Isomara Island
is a virtual character art role play group (ARPG).
Members of DeviantART can join the group, own their own Isomara, and buy virtual items for them using one of two virtual currencies, both of which can be earned within the game or purchased with real-world money or DeviantART's site currency (Points). The games main function is for players to own characters which they can take care of and draw/ write stories about them for entertainment and advance in their artistic skills.
On the Isomara Island's Patreon, you can pledge to get MYO (make-your-own) Isomara, seashells and other nice rewards. By pledging you'll get to see upcoming, eggs, isoling, and Isomara prior to sales, raffles, and daycare adoptables. You'll also get sneak peeks at future updates, and more!

The Isomara Twitter works similar to the Patreon, however, the things you get to see are sooner to come. Meaning the patreon will alert you days ahead, and will give you full pictures and links to upcoming information and adopts, while the Twitter will only mention it. Both useful if you want to to be in the know.



On the Isomara Island's Tumblr we support our members and share art from the group. You are always free to submit your own things to the blog as well as ask questions. If you decide to ever post anything on your Tumblr about Isomara we would love for everyone to tag the post at least as #Isomara and #ARPG A follow is always appreciated!