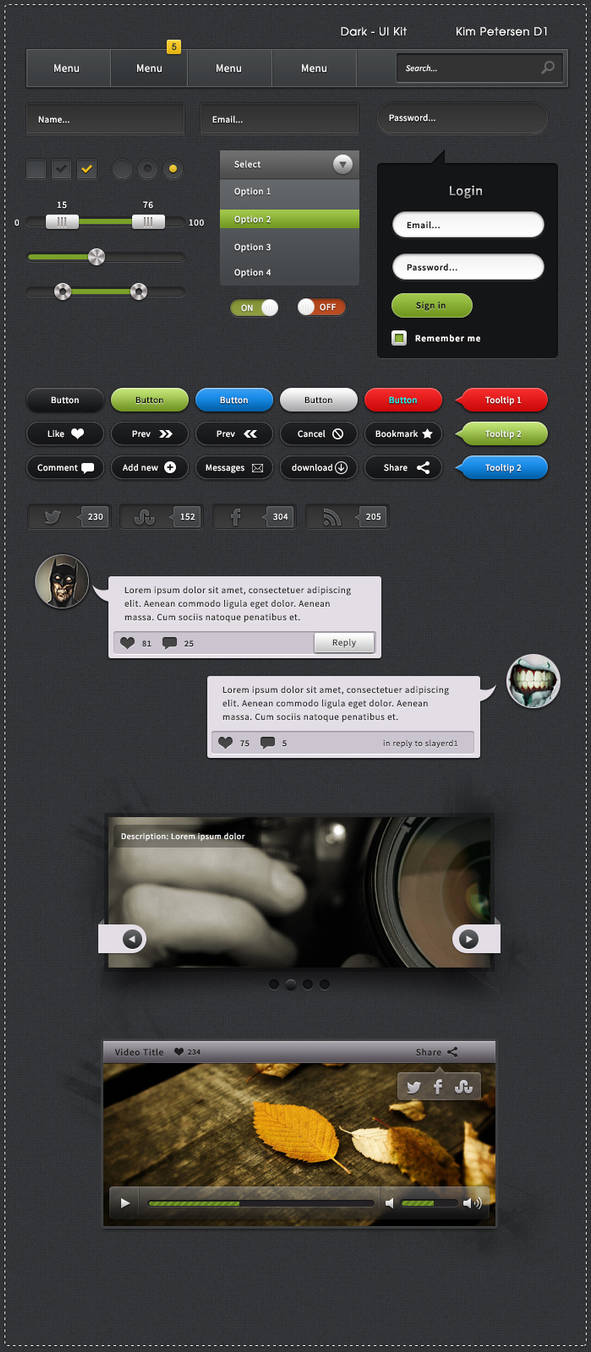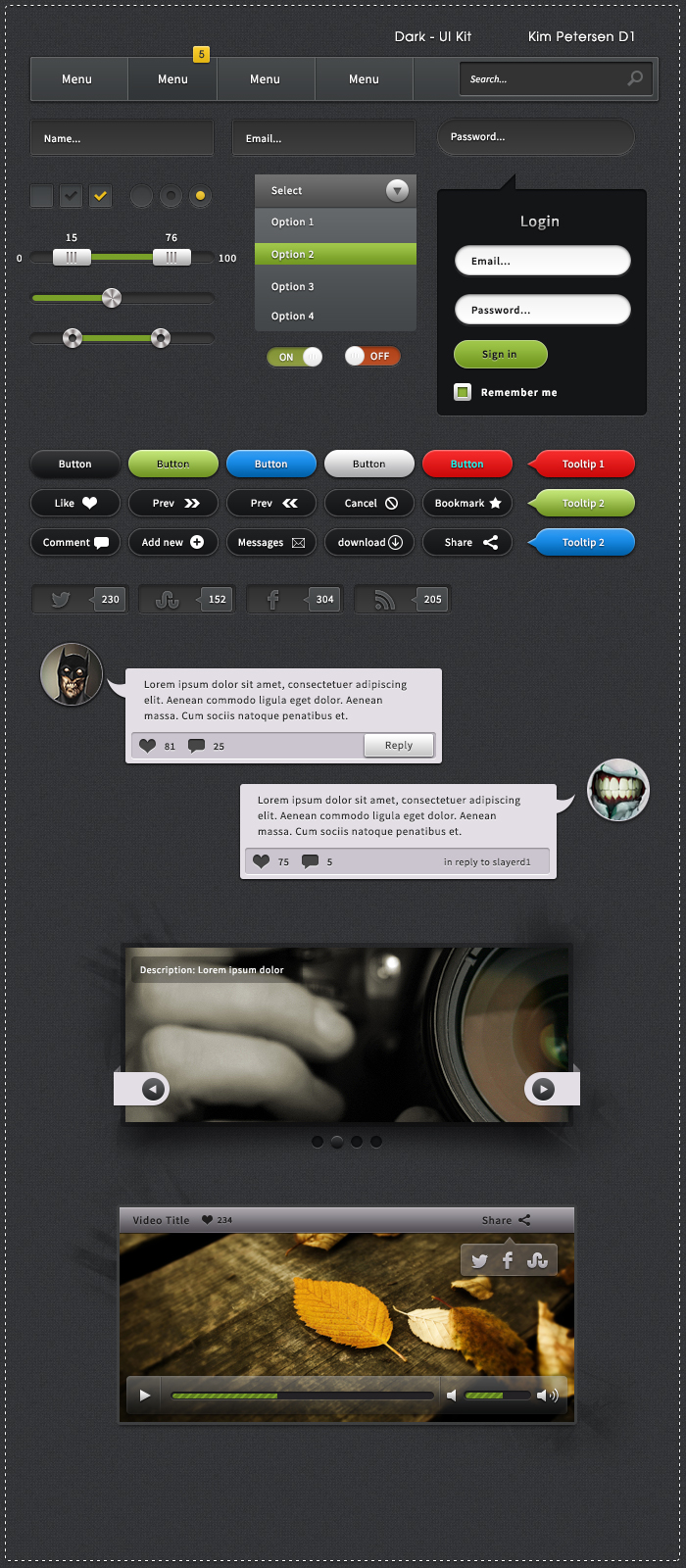 Dark UI Kit I created with the help of Photoshop CS5.
All comments are welcome and all

's are highly appreciated even though I don't always get the chance to say thank you

!!
As usual,
FREE PSD DOWNLOAD
available on my website over
here
Follow me on Twitter or add me to your watch to get a hold of my work as soon as I make it available, thank you!


Mmhm!
Love it
Reply

Reply

when i've used it, i'll pm you

Reply

O_o Noo maa! Impresionant work!
Reply

woooooah thats a big something to give away for free. Thank youuuuuuu

Reply

I don't mind

all a pleasure man!
Reply

Absolutely perfect!

Reply

Reply