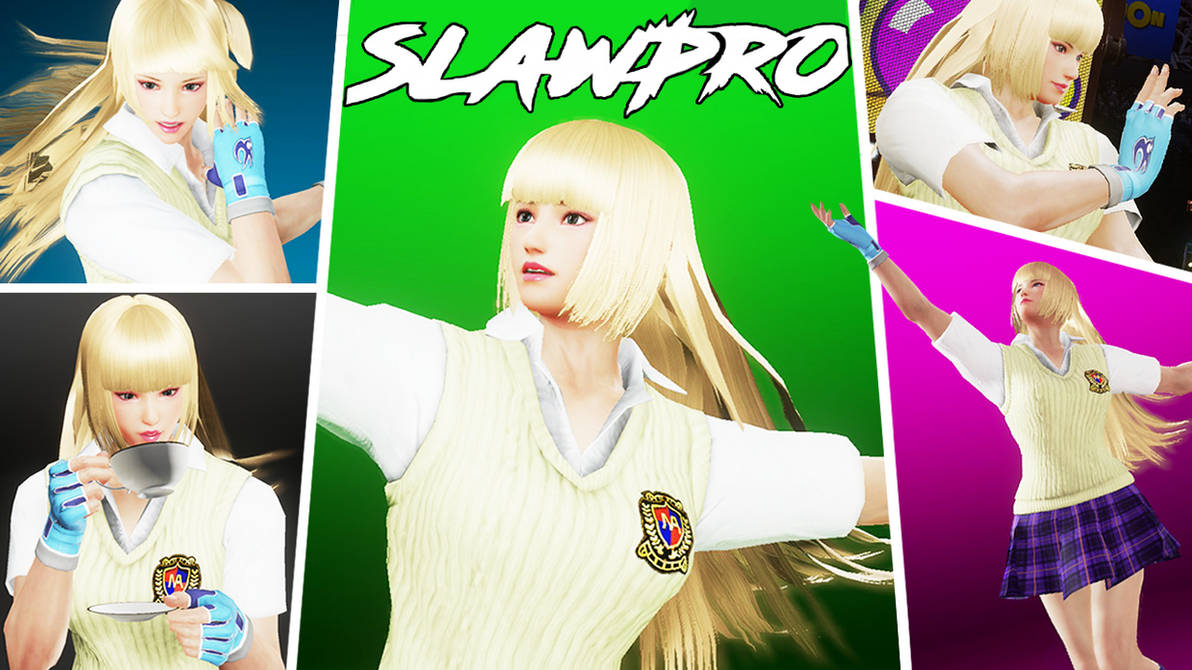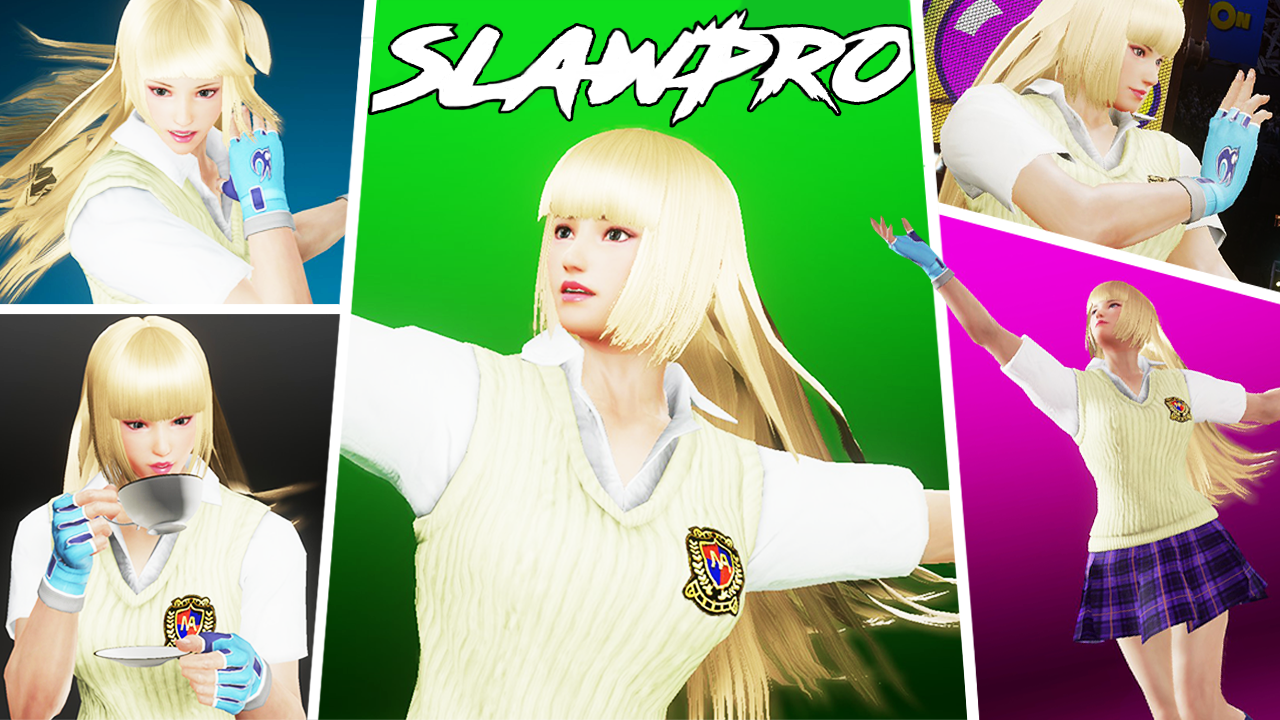 Watch
Drag the "Character_Lili_Ask_School_Cosplay_P" into ~MODS folder.
D:\Steam\steamapps\common\TEKKEN 7\TekkenGame\Content\Paks\~mods
This mod pack replaces Winter Coat Upper & Jeans Lower can all be found in the Character Customizations.
Requested by ilikesexygirlsx02.
Please enjoy!
Any questions, please feel free to message me on steam or twitter.
Contact information:
www.twitter.com/slawpro
steamcommunity.com/id/SlawPro/

This is beautiful. This outfit fits Lili like a glove, it looks so good on her. I once saw a fanart of her wearing this uniform, and now you've made it into a reality. Thank you.
Also, looking at your other mods, looks like at this rate every woman in this game will be wearing this outfit (I'm not complaining though).
If you're still doing requests, could you do Nina in this costume next, please?
Reply

Maybe but if I was do do this for nina, id probs use xiaoyu's school uniform or alisa's because asuka has bigger legs where as ninas is like skinnyish idk xdxdd
Reply

That's a good point. I thought this would fit on Nina, but you're right about the legs. Alisa's would fit better now that I think about it.
If you're doing this, you could try using this one, and if it doesn't look right, you can use Alisa's instead, it would be fine by me. With the T6 hairstyle for Nina if possible.
Reply

Considering the fact that somehow Lili was the one girl out of the 4 I play that DIDN'T get to keep her school uniform from Tekken 6/Tag 2, this mod's a godsend. Thank you so much for this; though I wish this replaced the kung-fu upper and lower instead. I sorta use the ones this one replaces but that's ok for now.
Reply

Heya dude!! Thank you for yopur comment, it means alot!

Yeah if you want ~ I can actually make it replace the kun-fu outfit for you
and then PM you the mod on discord or through notes on deviant art c:
Always love to hear back from the community <3 ~Slaw

Reply

If that wouldn't be a bother to you then sure. If you can try to give it to me though notices here, I'd appreciate it a lot. Also, I hear that modding Alisa is difficult due to her model having different bone structures, but would this type of mod work on Xiaoyu? Just curious to ask about that.
Reply

Yeah it would work on Xiaoyu 100% no questions asked but I didn't do it because Xiaoyu already has a School Girl outfit in her DLC customisables. I mean I could still do it for ya, I don't mind but yeah lol, same with Alisa ~ she has a school girl outfit too but again Alisa and Kazyuas skeletons are hard to mod, otherwise I would've made a mod for them by now xD But yeah, im probs gonna be working on leo next and or get this mod replaced onto china outfit for ya c: not a bother at all ~ Slaw

Reply

I see. Just wanted to get an idea on how the character models work in Tekken 7 so that's why I asked about the other characters besides Lili (meaning, you don't actually have to mod this for Xiaoyu). Actually, now that I think about it, would it be possible to switch out the T-Shirt (Necktie design) and the Armored pants with this mod instead? Guess I'm just trying to make use of parts I know I never use.
Reply

ah oke and yeh its all possible! its all part of modding c: learning and developing your skills c: oh also, I literally just released a new Xiaoyu mod xD haha but yeah, i'll get this one onto the china outfit :3
Reply

I wish this was in XNA posing studio
Reply

Hi, since i can not buy the first dlc, could you replace any Xiaoyu clothes for her school suit? I would appreciate it very much

Reply

Personally not the hugest fan of Lili but gotta admit she looks unexpected look in this.
Reply

Aw thanks man, ofcourse if ya got any requess, always a pleasure for me to note it down and get down to it soon c:
Reply