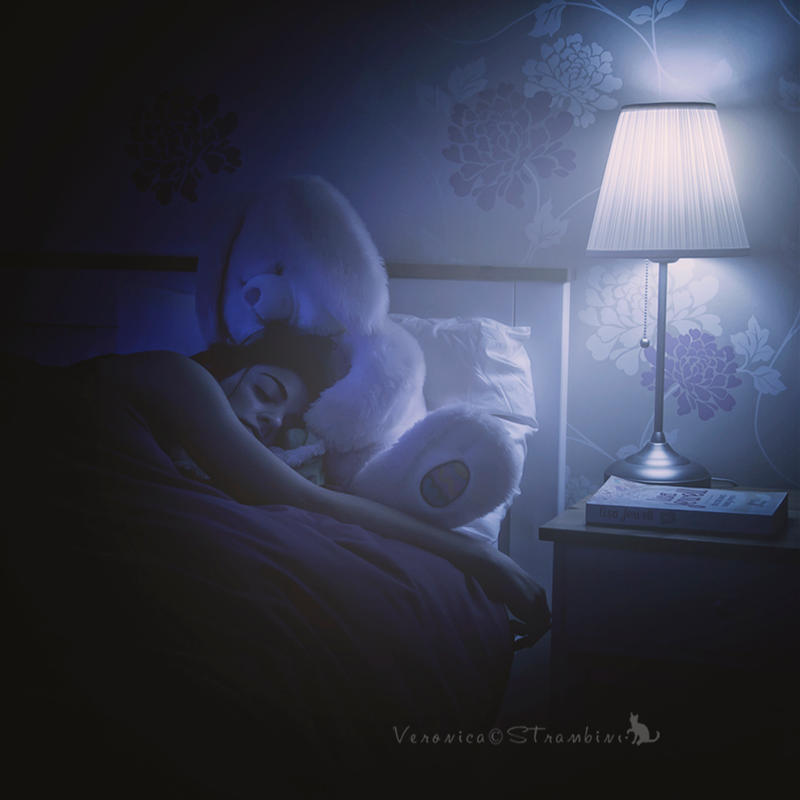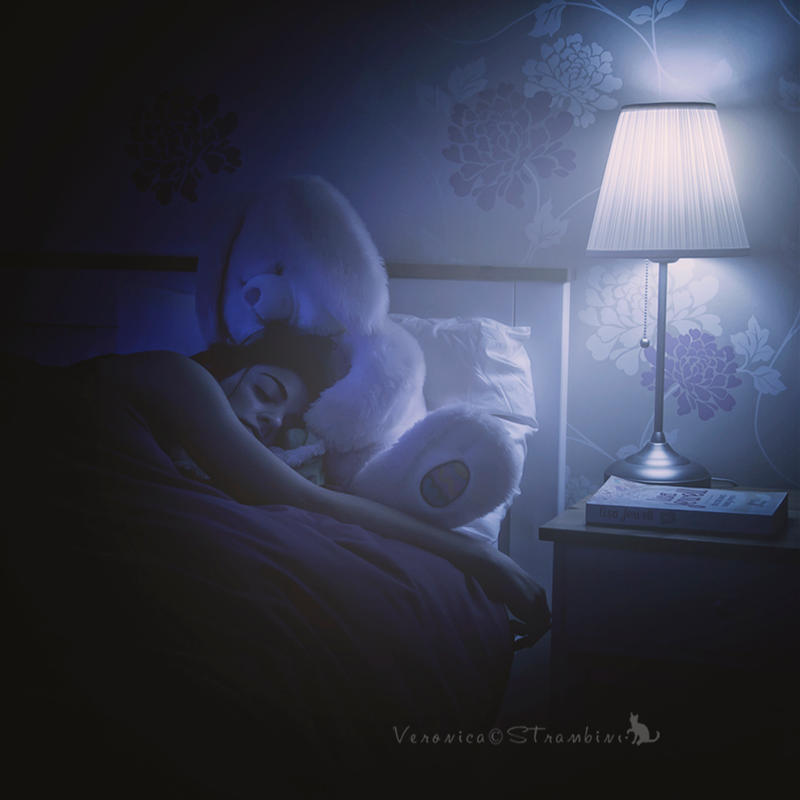 The concept:
Last night I was putting to bed Emily and Maisy (the kids I'm looking after).
Everything was normal when, accidentally, I switched off the light in Maisy's room.
"Veronica, can you turn the light back on please? I don't like the dark...."
Yes, Maisy is afraid of the dark, like almost every kid and every night she falls asleep with her light on, safe and sound from the Big Bad Man who's hiding in the dark (she said).
Next to her room there is me.. a 26 years old woman who likes to sleep hugging her favourite bunny Doudou (although in the picture there is another bunny just because Doudou is too small for the concept).
So...You can be 5, you can be 26 ... No matter what, you will always have a child inside your soul



-Self portrait-

Follow me on


here .



My last square works

:
EDIT:
my 6th Daily Deviation!!!! That's soooo UNBELIEVABLE!!!! It's my 6th, but I swear to God it's like getting my first one!!!! Thanks to Miguel-Santos

for suggesting and Kaz-D

for featuring!!! eeeeekkkkkkk!!!