I still remember sitting in front of the television watching as Apollo 11 made history by landing on the moon.
en.wikipedia.org/wiki/Apollo_1…
The astronauts who landed were Neil Armstrong, Buzz Aldren, while Michael Collins commanded the capsule in orbit, which would return them to earth. I was glued to the screen and was totally in awe. I was a 12 at the time. I remember making a model of the Lunar landing module for a project at my school, (Maternal) I have always been fascinated by space, be it from NASA or in the form of art, as we have here. I always try to use a NASA background for my Mandelbulb3D images, By the way, they have a "Image of the day" mailing list of which I receive every day, a different photo, animation or others. If you're interested here is the link for that.
www.nasa.gov/multimedia/imageg…
The photo is not to be distributed, cut or transformed. I am uploading this for visual purposes only. Check out the Wikipedia site before thinking of doing so.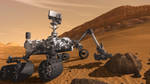 It took 8 months and 352 Million miles. Here's a link to NASA's page
www.nasa.gov/mission_pages/msl…
and the home page for NASA here
www.nasa.gov/
Only minutes after Curiosity started sending back the first images in B&W. Plus, Curiosity looks really cool, compared to previous versions. I can't wait for the color images start streaming back. Congratulations to NASA and all the people involved. I guess you can tell I'm excited. For sure, makes me think of putting my Cosmic Space packs I bought from Digital Heavens. Gotta get my money's worth. I've already used it for some deviations,
I'll take advantage of the entry to post some of my recent faves. Good Morning to all (it's r a.m. ET here in Montreal) and have a nice day.


Don't forget to visit my Favorites pages here
skyzyk.deviantart.com/favourit…
I use

to help promote. Here are so other artists. me of my faves:
:thumb317867815: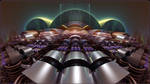 :thumb317956502: