skyzyk
has limited the viewing of this artwork to members of the DeviantArt community only.

Description
Made with Mandelbulb3D 1.796 by jesse,
[link]
,Photoshop and or finished in Dynamic Photo HDR5 Formulas by

[link]
Artwork Copyright at myfreecopyright.
[link]
My work is not and should not be considered Public Domain. All my works are watermarks embedded with Digimarc. My works are not to be shared anywhere without my express consent and written permisssion.
Please note that my parameters are available upon request. If you would like to download the full image, or as a print, also, please notify me.

Member of #GetWatchers: We help Artists to expand their audience. Expand yours... You can Join us
Here
.OU!!!
My

[link]
All My works are available as prints.
Don't forget to visit my Favorites pages here
[link]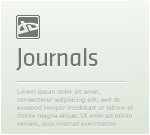 #62: Dummywoo!Did you notice people? :eager:
Premium members can change their nickname! :eager:

Check this journal! :thumb302394666:

If you could change your nickname, what would you choose? :la:
I would call myself Wayfarer52 and adapt my nick to all the others I have (making an exception for GufoZucca, because I couldn't choose that one :noes:).

For those who don't have an active subscription, I would suggest to read this journal and join the contest! :la:
:thumb302574761:

See you soon! :dummy: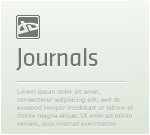 ...random things- I changed username: well, it's still basically the same, but the other one was a bit ...incomplete. I hope it's not too confusing.

- I haven't been very active on deviantArt lately (number of Apophysis fractals made from the beginning of 2012 = 3 :noes: At least I don't hate Ultra Fractal anymore :D)
No particular reason for this. I guess it's normal after a few years. No, don't worry, I won't disappear :boing:

- and finally, let's have some fun with that silly game about song titles :lol:

-Choose a singer/band/group
-Answer using ONLY titles of songs by that singer/band/group

group: QUEEN

1. Are you male or female?
-White Queen (a
Image size
2400x1500px 2.5 MB