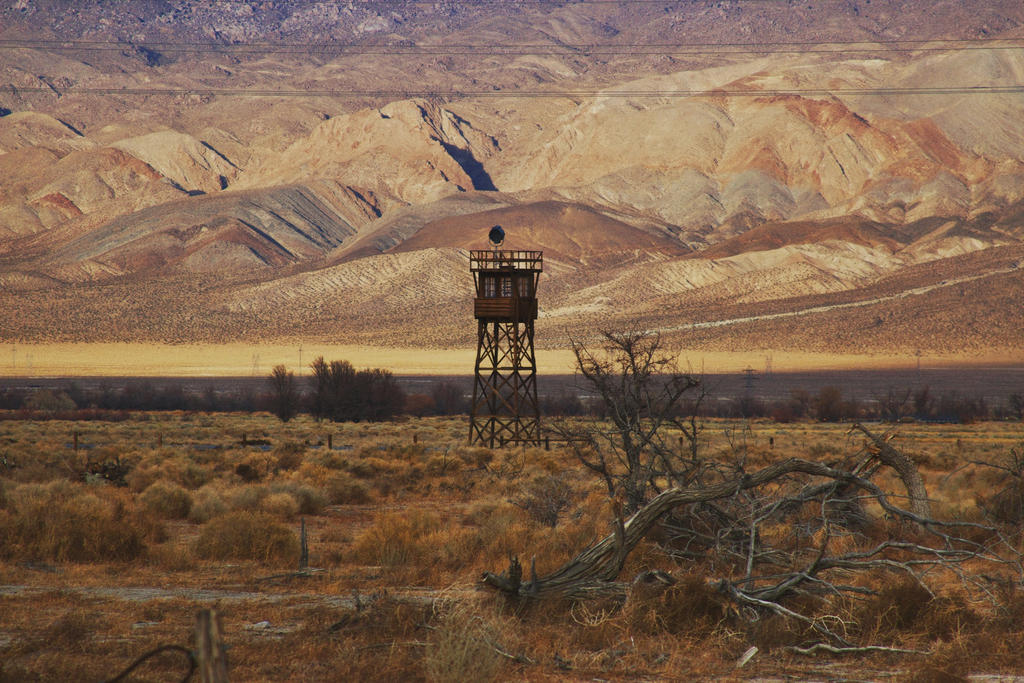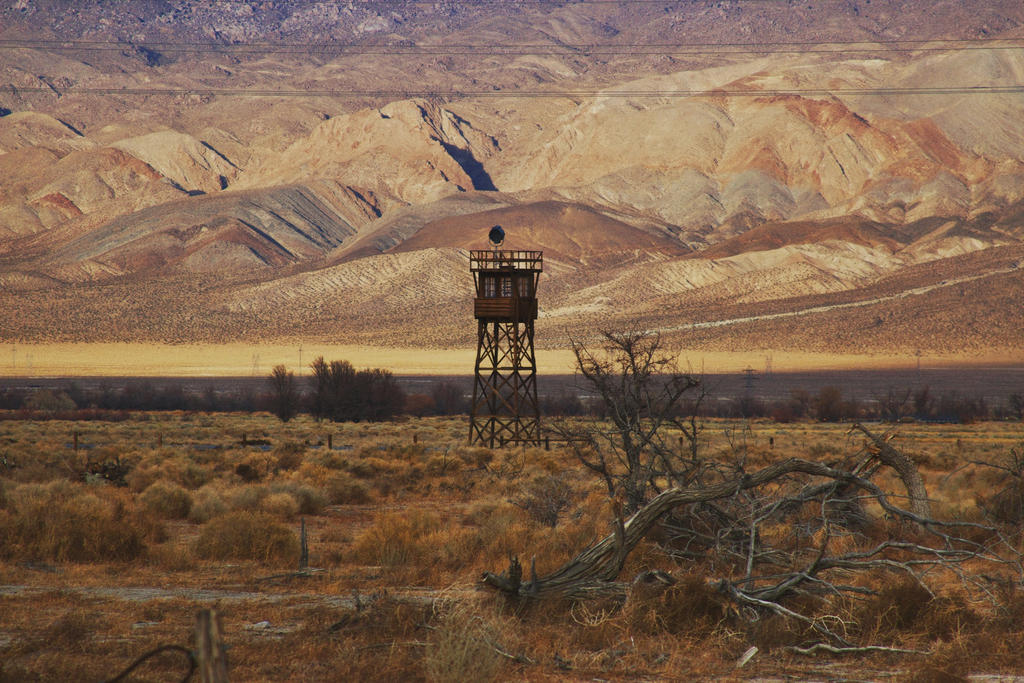 Watch
A guard tower at one of the now-abandoned Japanese internment camps in Lone Pine CA. During WWII these camps collectively incarcerated between 110,000 and 120,000 people of Japanese descent.
"At the time of the internment, almost nobody opposed it. There was widespread support for the internment because of racism and because of government's claim that Japanese-Americans were a national security threat." - Mae Ngai, professor of Asian American Studies and professor of History at Columbia University.
It took the US government 46 years to formally acknowledge that the internment was motivated by, as Reagan (of all people) put it, "racial prejudice, war hysteria and a failure of political leadership."