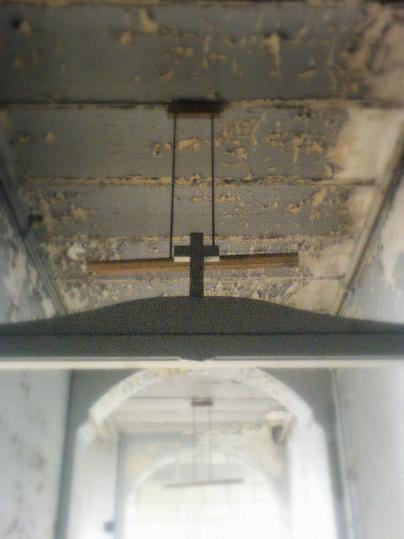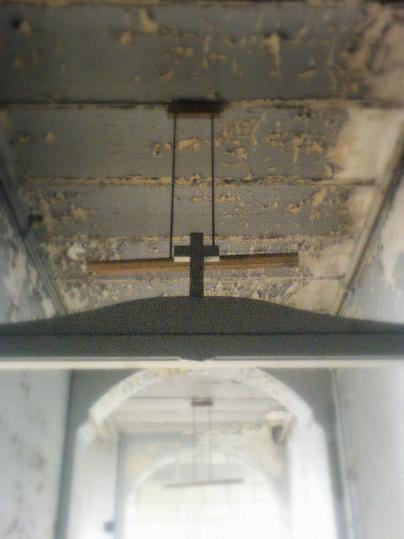 Watch
another one from the insane asylum, ENJOY!

I must say I have been enjoying your insane asylum photographs. They're pretty neat!

In this photo I think the cross and ceiling really interact with each other. A bit hard to explain, but it is like there is actual symbology in the picture.
Reply