glitter-graphics.com









I love everything Japanese and D&D. I often write my adventures into stories and draw my characters. My passion is writing and it is my dream to be a professional author. I love historical fiction and fantasy books.
My weakness is romance and yaoi. I love a good story that has a challenge where love has to grow.
I also really love to draw. I spend days, sometimes, working on a picture to make sure it is perfect. I can't really draw manga, even though I have written several stories that would make excellent manga. I just can't seem to draw the same figures twice and make them look the same. If there is anyone who can draw manga and is interested in my stories, leave me a note. We could make a really great team!
My other passion is photography. I'm aways on the lookout for that one perfect moment.




I do lit. commissions for points. If you would like me to write a specific story, please provide the following:
1) General description of characters
2) Desired plot
3) If you want it mature, specify
I am the author of the Nature's Guardians book series for children: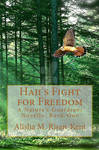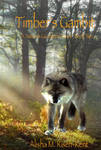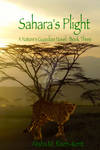 and my adult fantasy/fiction series Kyoshi's Saga: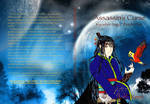 (\ /)
(. .)♥
c(")(")
Visit my Groups:






You can also find me here

www.facebook.com/skydancer7920…
or
here:

www.youtube.com/user/skydancer…
-------♥♥------Put This
----♥♥-♥♥----Ribbon
---♥♥---♥♥---On Your
---♥♥---♥♥---Page If
---♥♥---♥♥---You're
----♥♥-♥♥----Against
-----♥♥♥------Animal
----♥♥-♥♥----Abuse.
---♥♥---♥♥---Thank-you







Please visit my website!