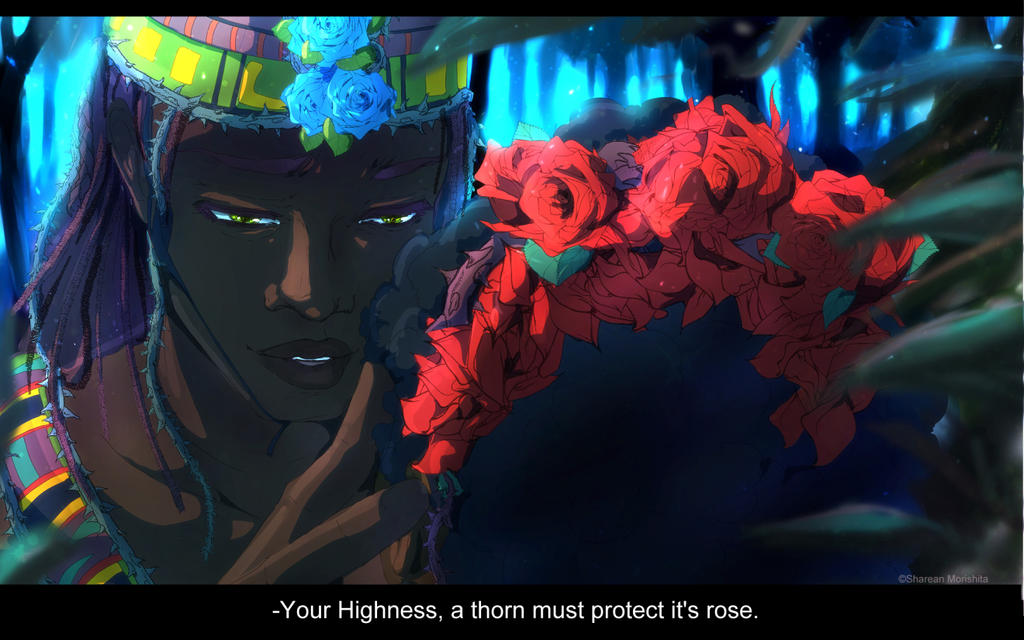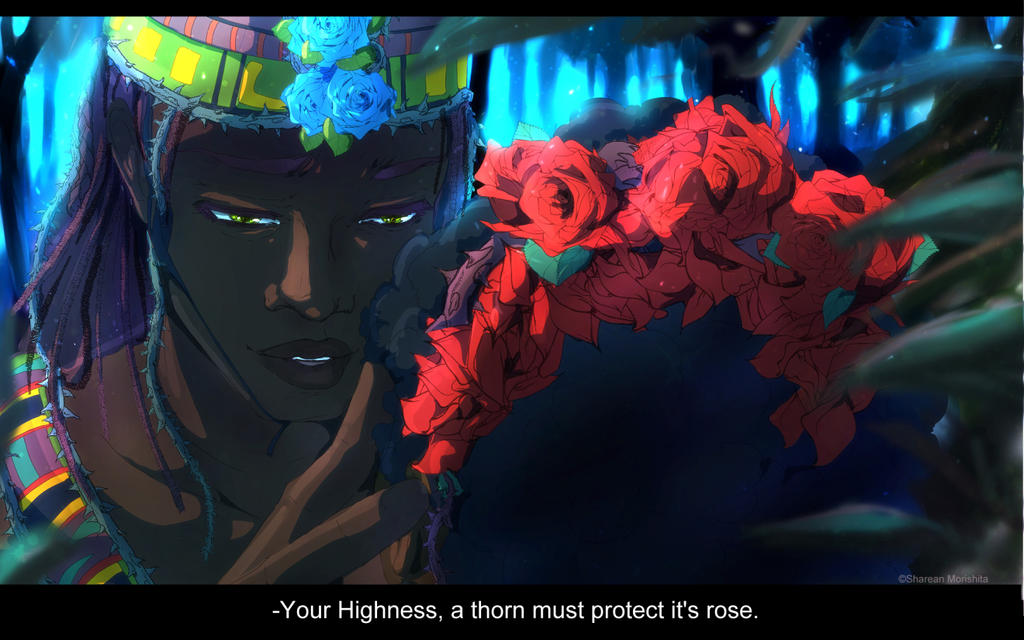 Watch
So for this illustration work in progress for my flower girl series I wanted to do a more some what emotional sort of story telling theme.
This man is the Rose Queen's knight "aka a Roses thorn" Since thorns help protect the Rose, this knight is helping to protect his Queen during the War between the Roses and the warriors from the Borers kingdom. (Rose Bud Borers borer into the flower buds and preventing the buds from blooming.)
He and a small number of thorns are all that's left to help protect the Queen who will have either have to choose to run away into hiding until she can regain power over her kingdom again or choose to stay beside her thorns and die along side them.
What will the Rose Queen choose to do?
That's sort of the story idea that I have in my head for this illustration. I might do an illustration of the King of the Borer Kingdom and the Rose Queen. Either way I decided to include a flower knight within this flower girl series.
What do you guys think? I love fairy tales so stinking much!
You can read my online comic here at my website:
www.s-morishitastudio.com
Or you can support me and my illustration on my patreon page:
www.patreon.com/smorishita
www.kickstarter.com/projects/1…