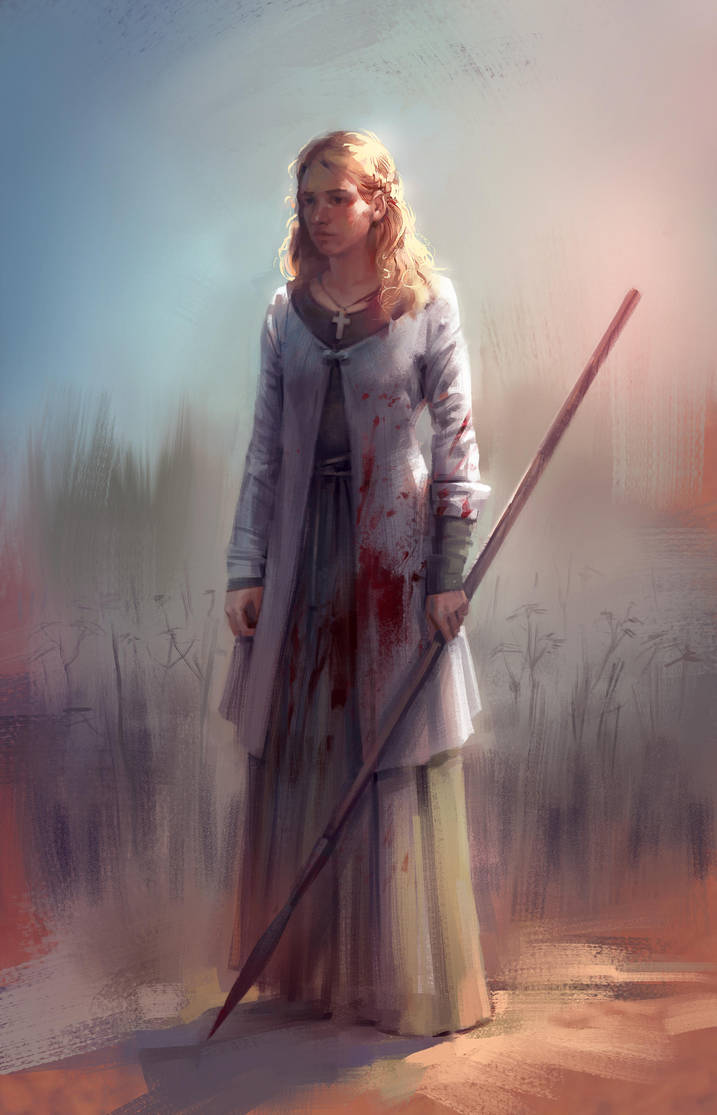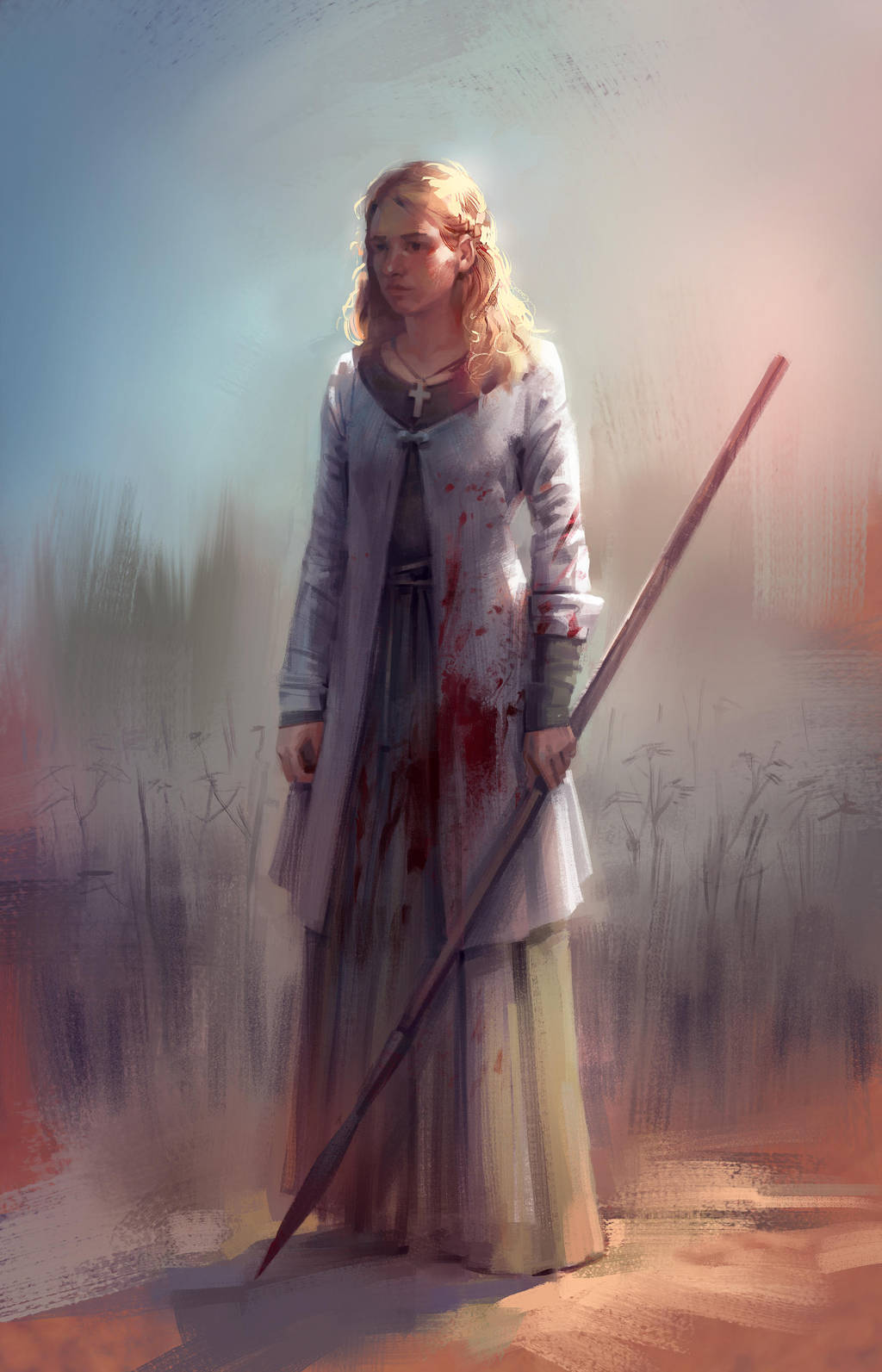 Pretty much nice everything. Nice lighting effects, nice shadows, nice details about the blood splatters.
Well done!
And all from listening to audio books and letting your imagination run free...

Reply

There are not many things that can kick-start your imagination as well as books. And audio books can even merge the book part and drawing part together.... then what is better? I cant think of anything.

Thank you
Reply

Reminds me slightly on Crusade in Jeans. ...Probably because it involves Christian kids going on a pilgrimage.
Reply

emotive concept !

and great illumination !!
Reply

reminds me of Mount & Blade

good work
Reply

The color and lightings are really great !
Nice facial expression too, very appropriate

Reply

wasn't aware of making any specific expression, but now when i look at it, she indeed has weary and a bit nervous look.
thanks
Reply

Reply