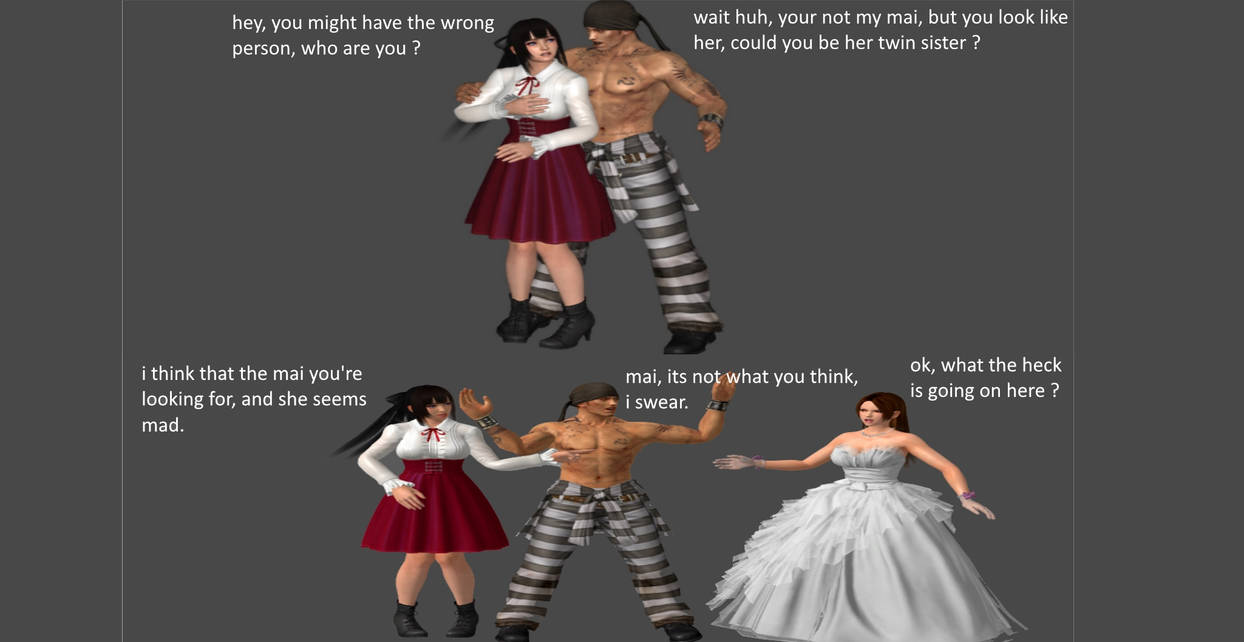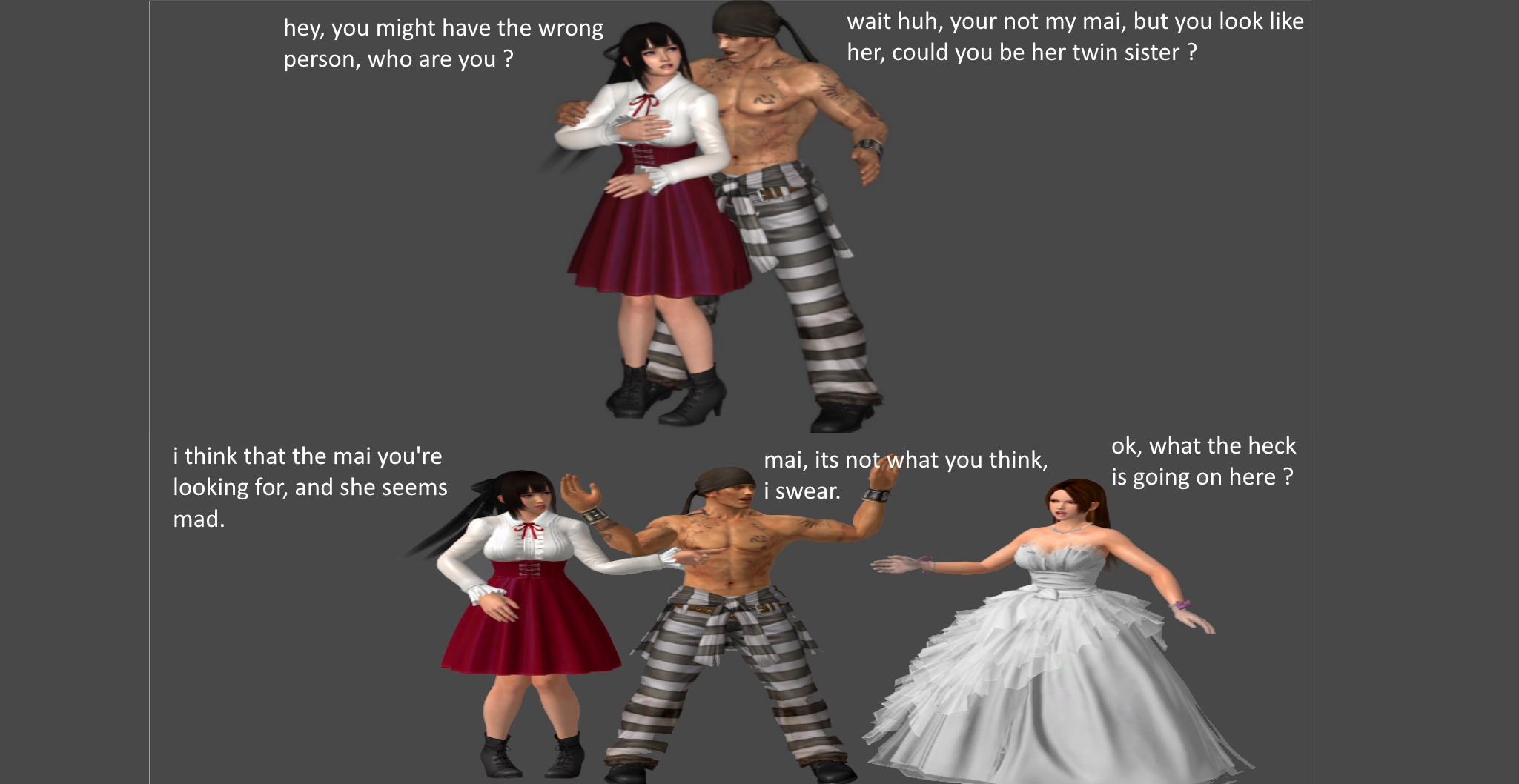 Watch
this is a comic a i made where rig see's mai dressed in a casual outfit, but turns out its not really the one he know's.

in the end, the real mai he is had been with shows up in a wedding dress, where she has the vail off and with a mad face.

casual outfit mai is by KoDraCan, other models, other people i dont remember, sorry.