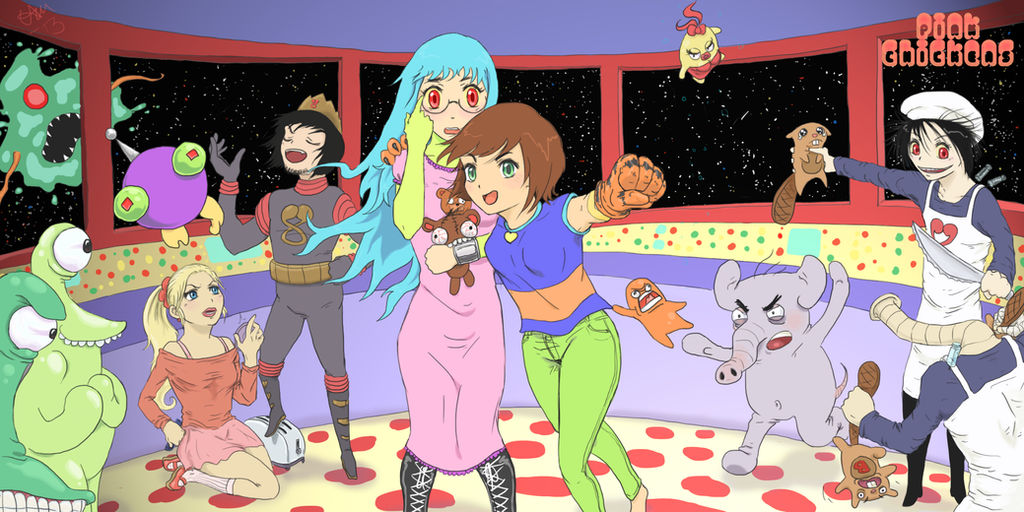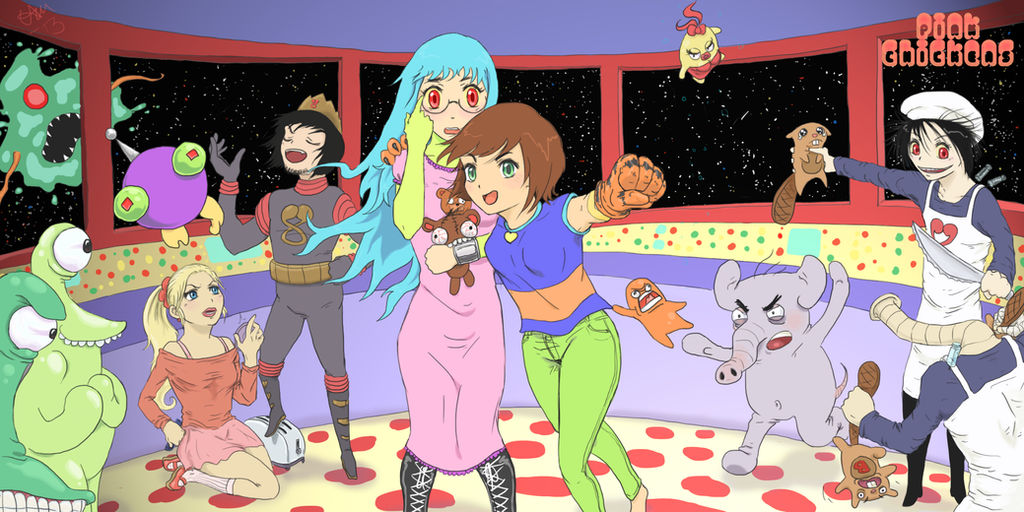 Watch
From my favourite comic of all time, Pink Chickens. <3 With K'on style shading. I tried to fit as many of the cast in as possible. Well, I could have lumped some more in there. But I didn't, stop complaining already! X0
Pink Chickens probably had a profound impact on my high school years, or at least on my imagination concerning beavers and goldfish. Anyway, check out the comicker, Mr Patrick Alexander Reid, on DA here

as he's pretty cool and thing.
Thing! I have a book launch on Saturday and I'm nervous as hell! The speaking mouth cannot the words make come out!

Reply

Holy shitballs! This is great!

Fancy getting new Pink Chickens fanart in 2013. ♥

All the best with your book launch, whatever it is.
Reply

Thank you! Drawing this was a lot of fun... I'm sure in high school Pink Chickens was all we ever drew.

And thanks again.
Reply