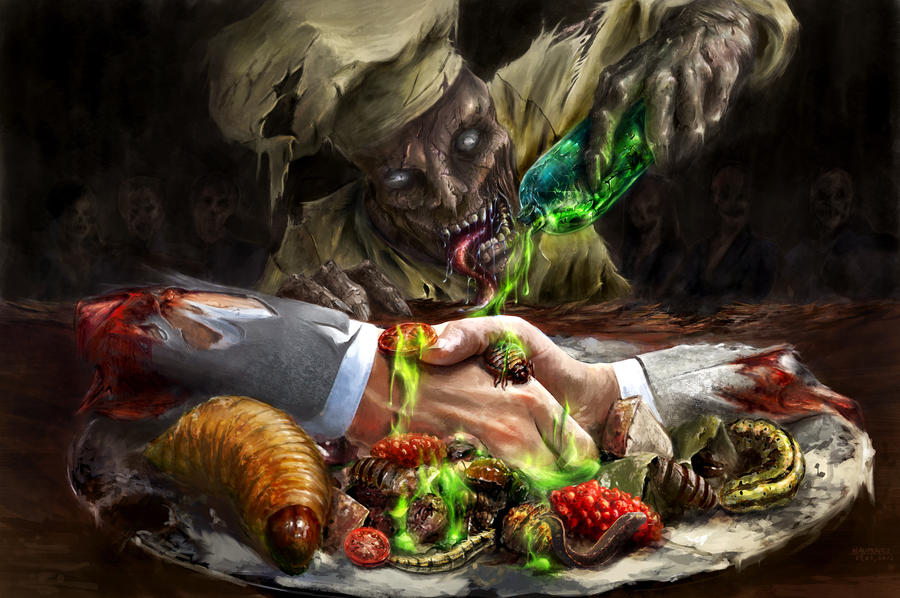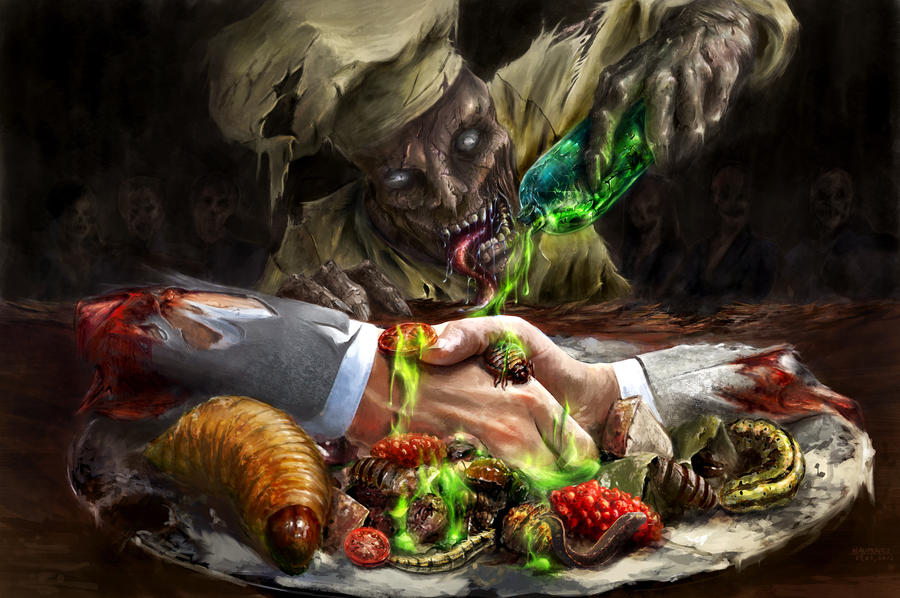 Watch
Zombies are comming to eat us... but why couldn't we be even more tasty?

Whole image was drawn by hand with a little help of several reference images (mostly in case of the bugs)
Only thing that is photo-generated is the handshake, but it was also painted over it to match the level of detail etc.
This artwork took me something like a week of work.
Hope you'll like it