GOOD NEWS EVERYONE!
The Etsy store is now live!
www.etsy.com/shop/SkizzleBoots…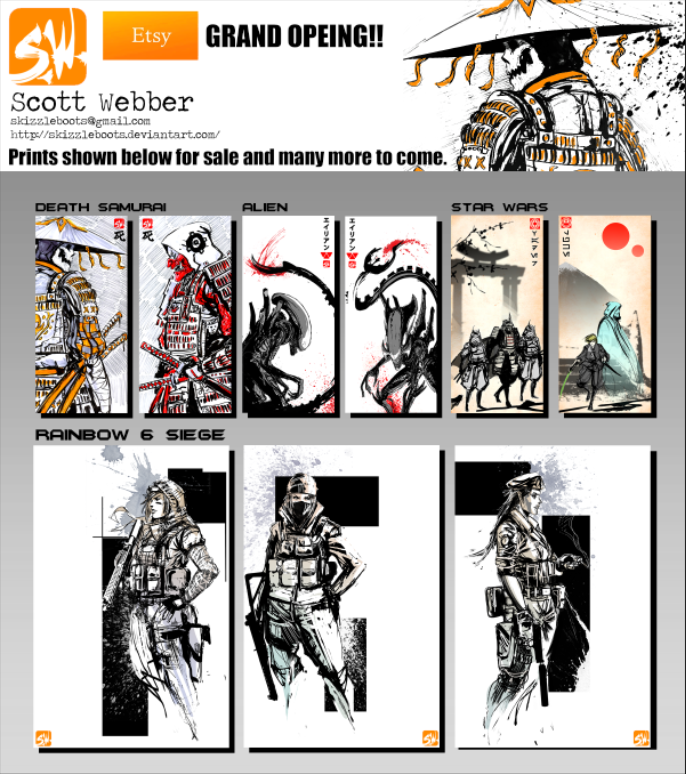 Also for all you guys who like the Rainbow 6 pictures. You can now purchase T-shirts off my Redbubble store.
SkizzleBoots RedBubble store:
www.redbubble.com/people/Skizz…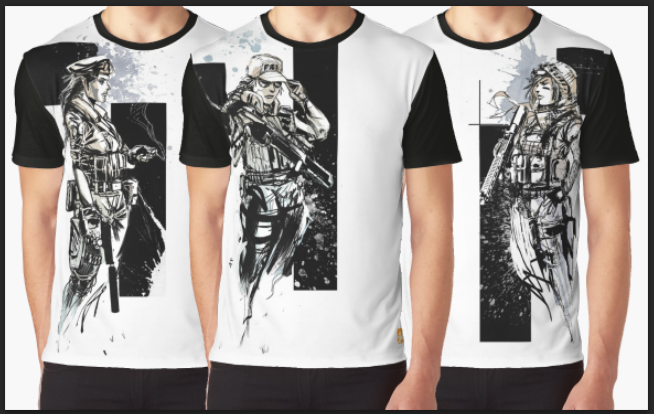 I'll be adding more designs soon. In addition to the Rainbow 6 shirts the Skeleton Samurai set is also available as shirts.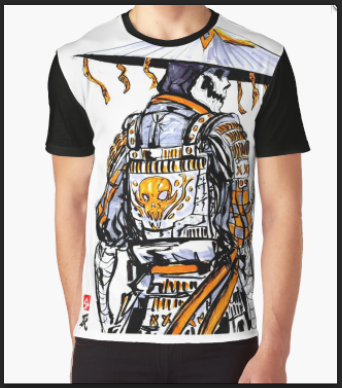 Hope you guys enjoy em!