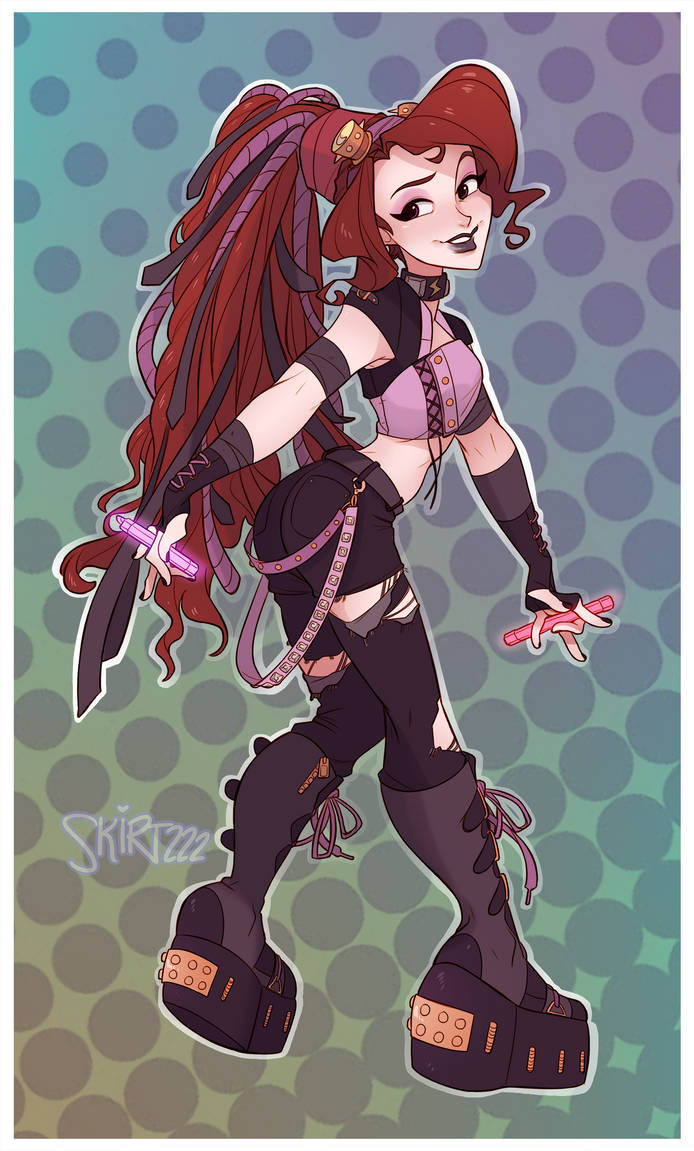 For years, Club Olympus and Club Underworld have been competing with each other. Meg finds herself torn on which she prefers, but she really digs the macabre elements of DJ Hades deadly beats.


Don't think I was gonna leave you hanging, cyber/goths! I knew from the start Meg was destined for this look!

Massive thanks to the one and only Tammohawk for commissioning more!!
Outfit design by me!
You're more than welcome to cosplay this! Just be sure to share photos with me so I can see!

----------
To support my artwork, consider subscribing to my
Patreon!

Lotsa Love!