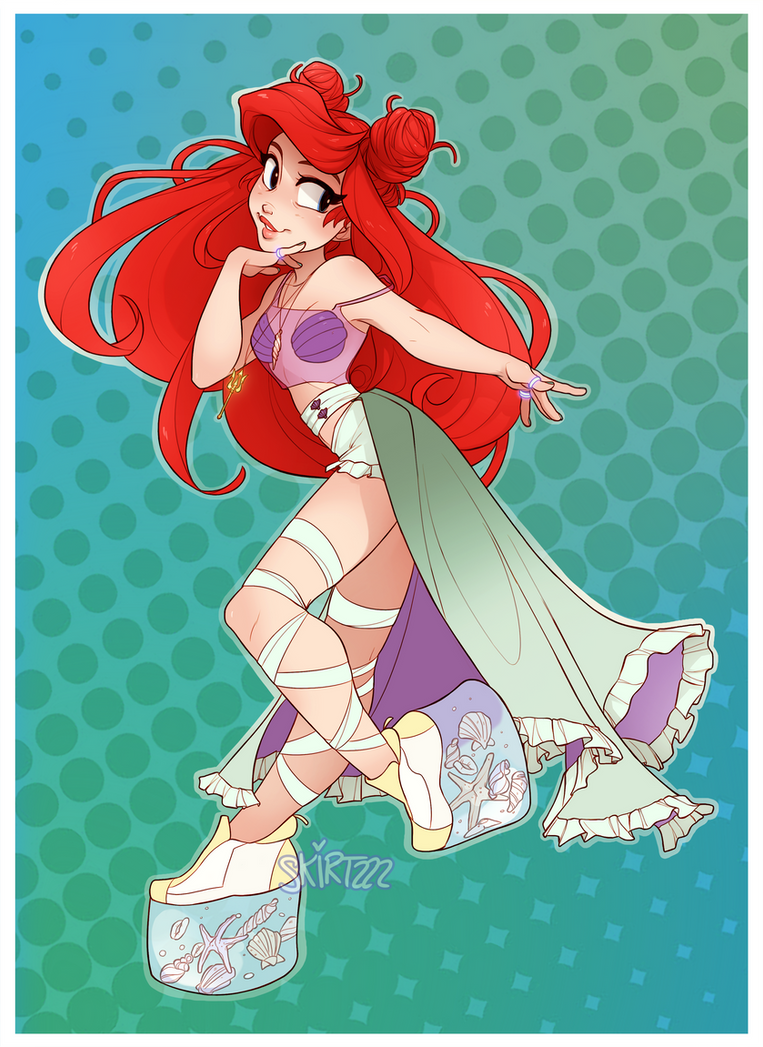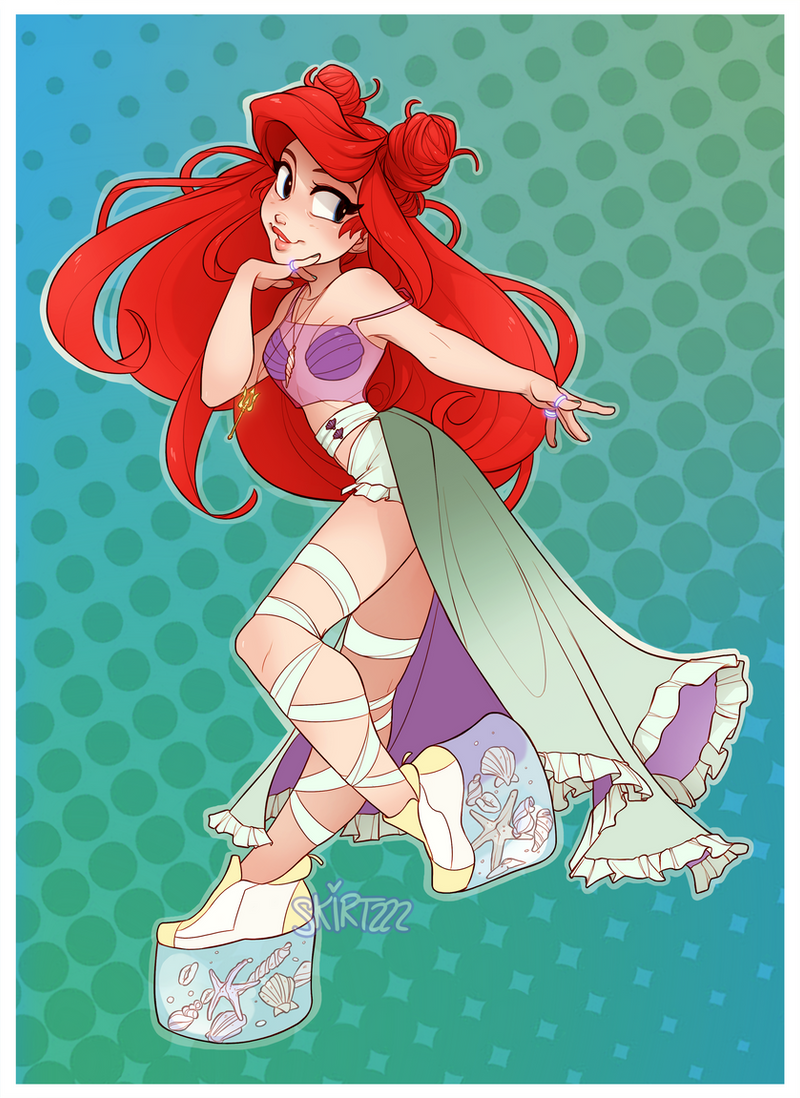 Watch
ANNNNND we're back!
Time to party it up in The Grotto! This club is SO eclectic! It's decorated with all sorts of thingamabobs and gizmos a-plenty!
Just don't tag Ariel on Facebook guys! Her Dad is on there and would absolutely flip out if he knew she was here!
Really excited to finally draw Ariel! Last time I drew her, she was a Songstress- and that feels like fifty million years ago! My, how one's art changes!
Though I suppose the same could be said for this entire series, which makes me love working on it even more! It's like one of those improvement memes almost-! Taking another stab at these characters has been a real treat after all this time

-and hey! First raver without the signature fluffies! I decided another good rave staple is platform shoes! -and why not mix in a little disco influence for good measure? Add some seashells to the mix- and bam! Ariel couture!
Hope ya dig!
Massive thanks to the one and only Tammohawk for commissioning more!!
Outfit design by me!
You're more than welcome to cosplay this! Just be sure to share photos with me so I can see!

----------
To support my artwork, consider subscribing to my
Patreon!

Lotsa Love!