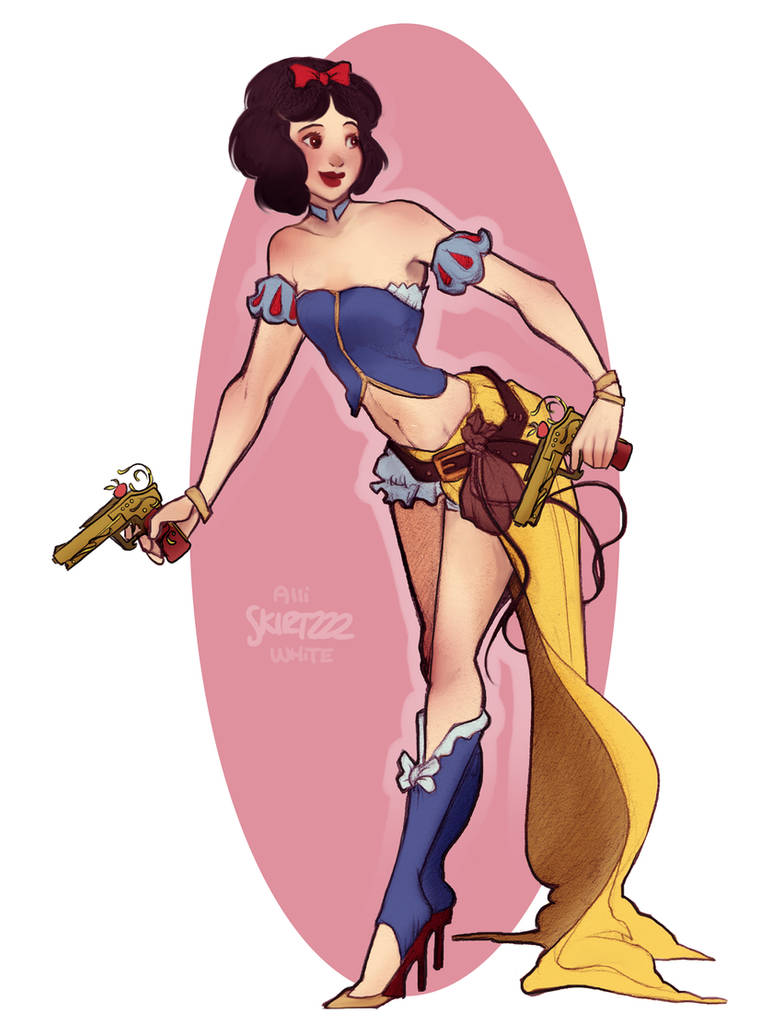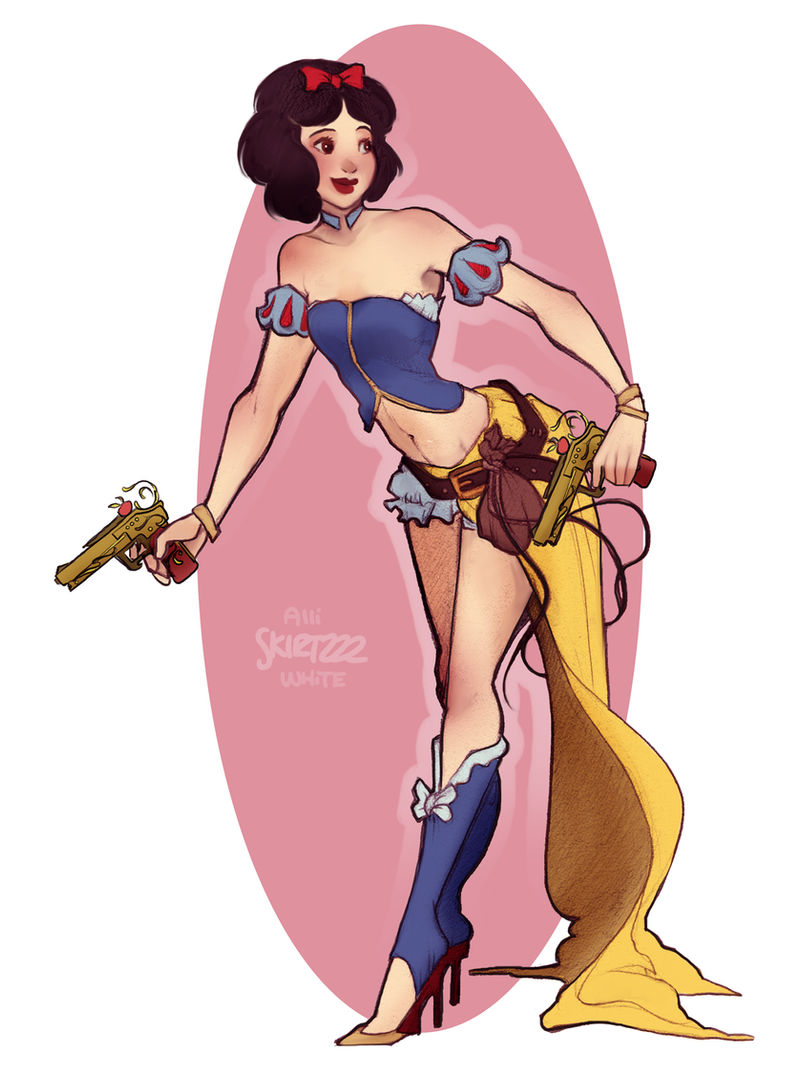 Watch
Edit:
OH boy- well, this was the very first picture in the dressphere series! I had no intention of even starting a series, and this was just a random doodle in the beginning. So, she really has no reason for being the gunner. I just love translating character outfits into gunner uniforms. That being said, yes, random for Snow to be in this class, but if it weren't for this, I would never have done the entire series :'D
The sweet, soft spoken Snow White. She traded in her broom for some heat, adorned with tiny apple decorations. Her Poison Pistols really deliver a nasty 'bite'!
Final Fantasy Dressphere Reference
Check out the rest of the series here!
Snow White- Disney
Gunner Dress sphere- Final Fantasy X-2
There have been a lot of people asking me if they can cosplay these designs, and the answer is YES! The only thing is I would appreciate credit and a link back to my gallery here, and I demand you show me all of the pictures so I can cry over them and die happily- that is all! Thank you so much!


----------
To support my artwork, consider subscribing to my
Patreon!
Skirtzzz up your place with prints and other goodies!
Shop Skirtzzz.com

Lotsa Love!