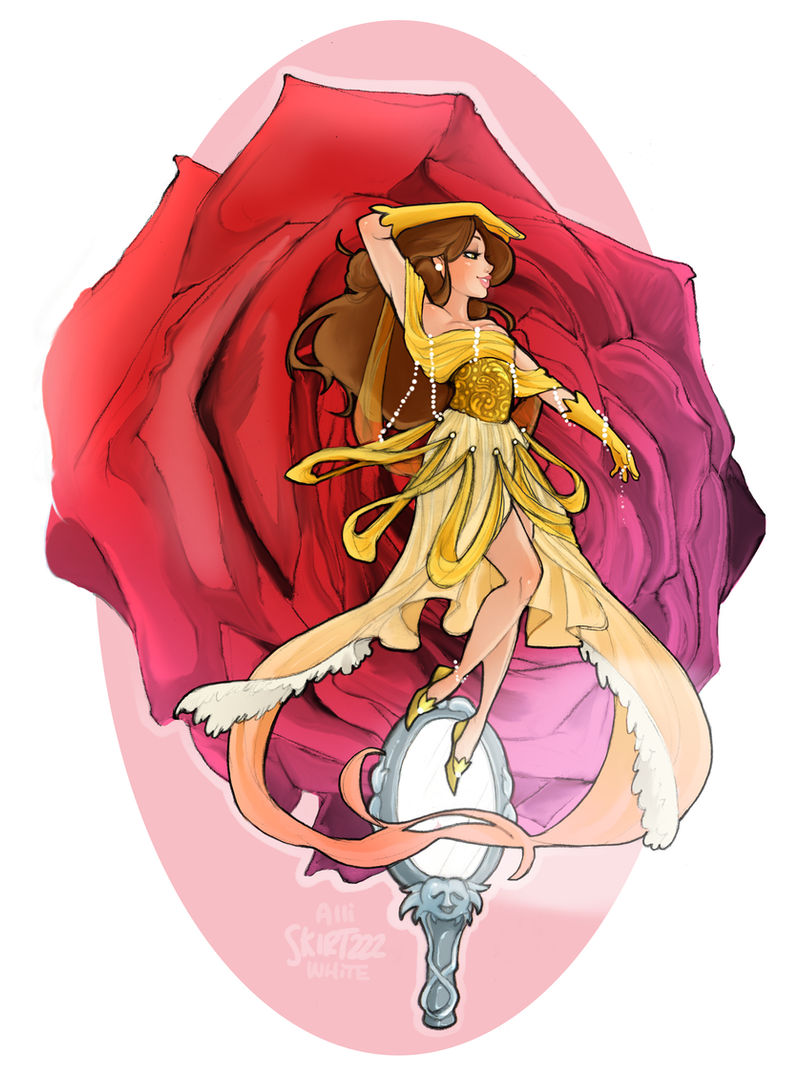 Watch
Belle gets the Floral Fallal sphere, which I know is unique to Yuna, but I wanted to keep these all closely related to FF X-2. Plus, I thought the specific style of the sphere was perfect for her! The flower in the back and the glowing mirror- quite close! I also intended to save the top three princesses for the Specials- and Belle is definitely a fan favorite. I went big!
Final Fantasy Dressphere Reference
Check out the rest of the series here!
Belle- Disney
Floral Fallal Sphere- Final Fantasy X-2
There have been a lot of people asking me if they can cosplay these designs, and the answer is YES! The only thing is I would appreciate credit and a link back to my gallery here, and I demand you show me all of the pictures so I can cry over them and die happily- that is all! Thank you so much!
Check out this awesome Fanfic for Floral Fallal Belle!

----------
To support my artwork, consider subscribing to my
Patreon!
Skirtzzz up your place with prints and other goodies!
Shop Skirtzzz.com

Lotsa Love!