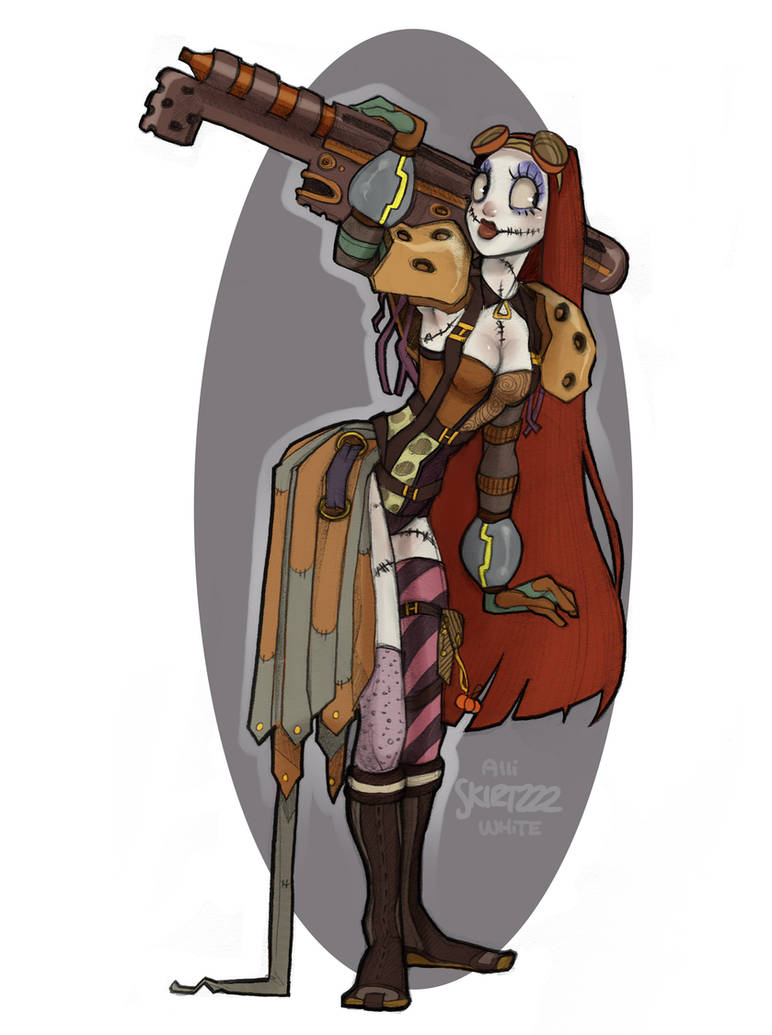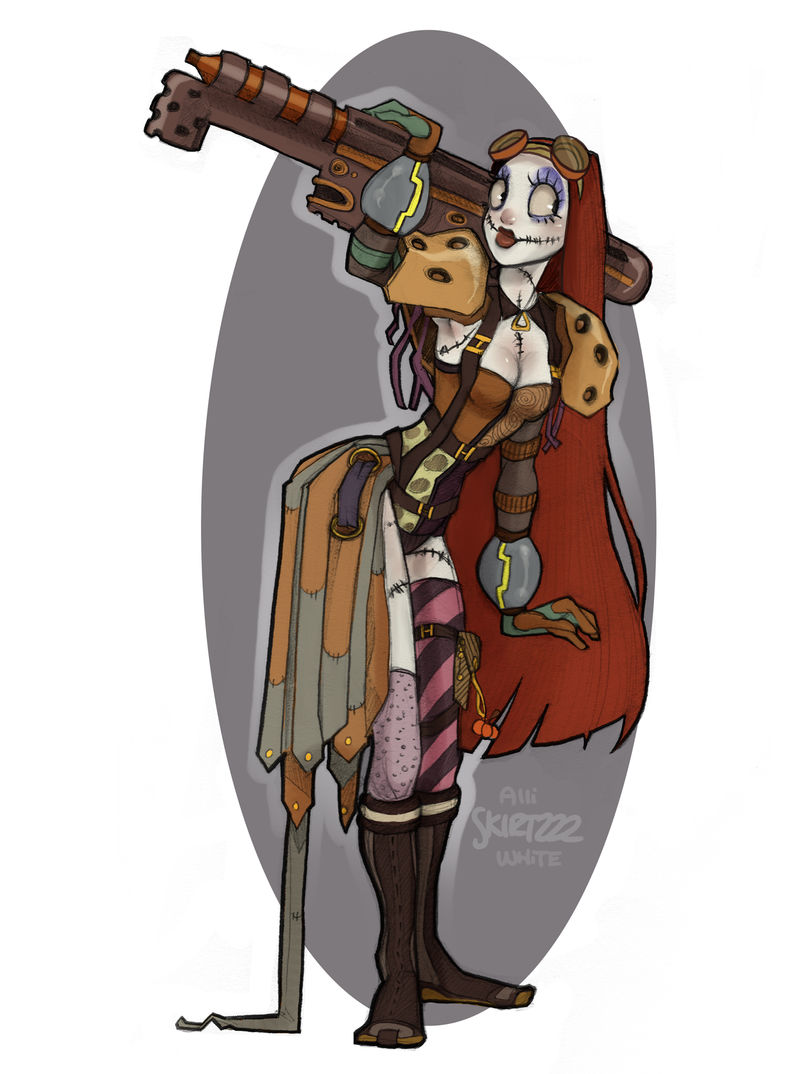 Watch
Having much experience in Halloween Town with mixing all sorts of things with her favored Deadly Night Shade, Sally is more than happy to continue experimenting by becoming the teams Alchemist.
I like to think Sally is one of the original 90's Disney girls. I guess she's a little bit of a step sister- Touchstone being one of her parents, but, she counts!
Final Fantasy Dressphere Reference
Check out the rest of the series here!
Sally- The Nightmare Before Christmas
Alchemist Dress Sphere- Final Fantasy X-2
There have been a lot of people asking me if they can cosplay these designs, and the answer is YES! The only thing is I would appreciate credit and a link back to my gallery here, and I demand you show me all of the pictures so I can cry over them and die happily- that is all! Thank you so much!
----------
To support my artwork, consider subscribing to my
Patreon!
Skirtzzz up your place with prints and other goodies!
Shop Skirtzzz.com

Lotsa Love!