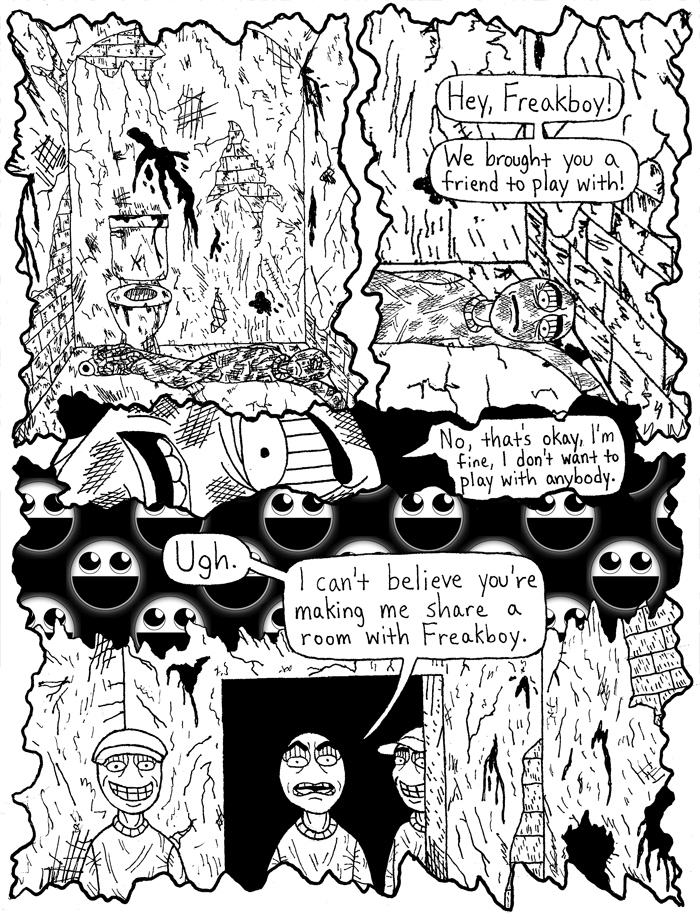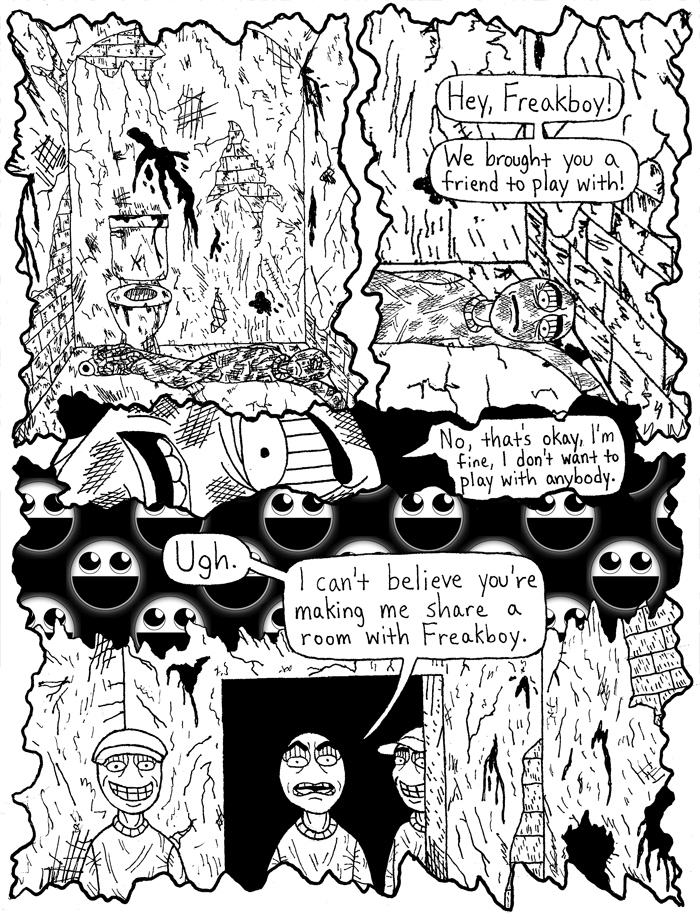 Watch
Here's Page 17 of the first chapter of my webcomic Freakboy Did a Bad Thing.
You can view the rest of the webcomic at Smack Jeeves:
[link]
.

So since they're all clones, it's almost a satire of the same face syndrome.
Reply

Well, I wouldn't say I'm trying to do anything that clever.

It's just an exaggerated form of collectivism.
Reply

Shh, you're supposed to agree with me!
Reply

Nah, that'd be giving myself too much credit. But one of the reasons I had Freakboy get covered in ketchup is to make it a little easier for readers to tell him apart from his roommate. He won't be ketchup'd in the following chapters, so it might end up getting a little confusing trying to follow their dialogue. The only difference between them visually is their body language and Freakboy's letter.
Reply