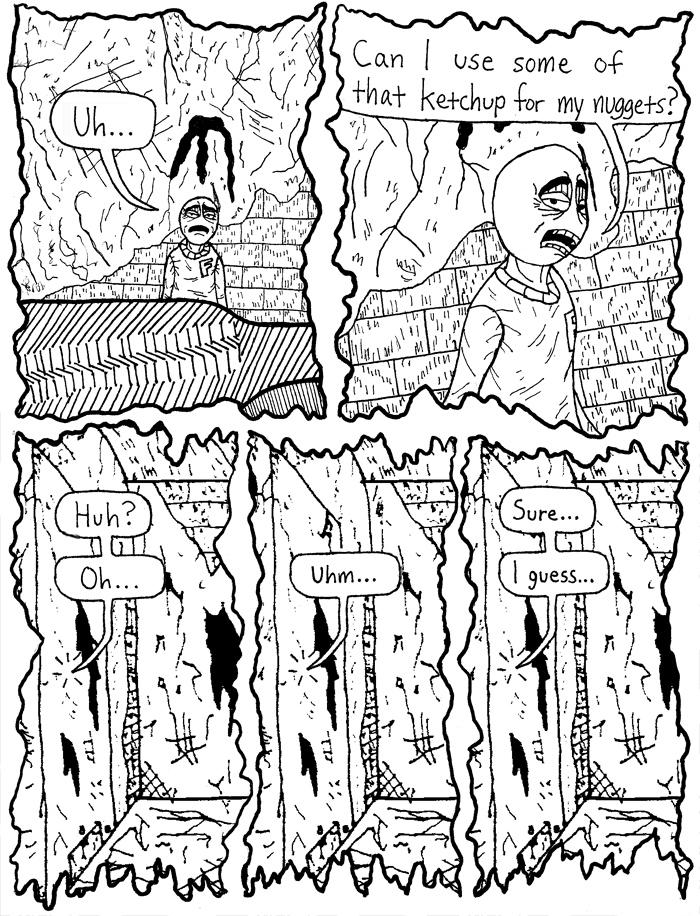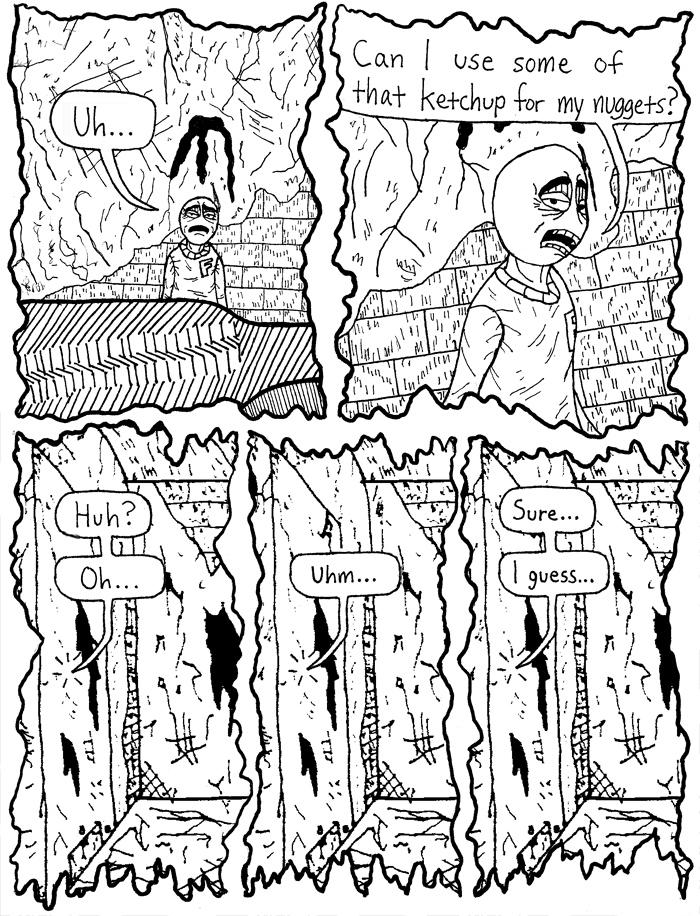 Watch
Here's Page 12 of the first chapter of my webcomic Freakboy Did a Bad Thing.
You can view the rest of the webcomic at Smack Jeeves:
[link]
.

The panel borders are perfect. And your link doesn't seem to work. And ketchup? Psh. It was obviously made to be fake blood.
Reply

It's good to hear that the squiggly borders are working out. I can do normal borders, but I felt like doing something different with this project. And thanks for letting me know about the broken link. I probably would've never noticed.

As for the fake blood, it probably looks really cheesy, but the Skippies won't care as long as they're being entertained. They just love to hate Freakboy.
Reply