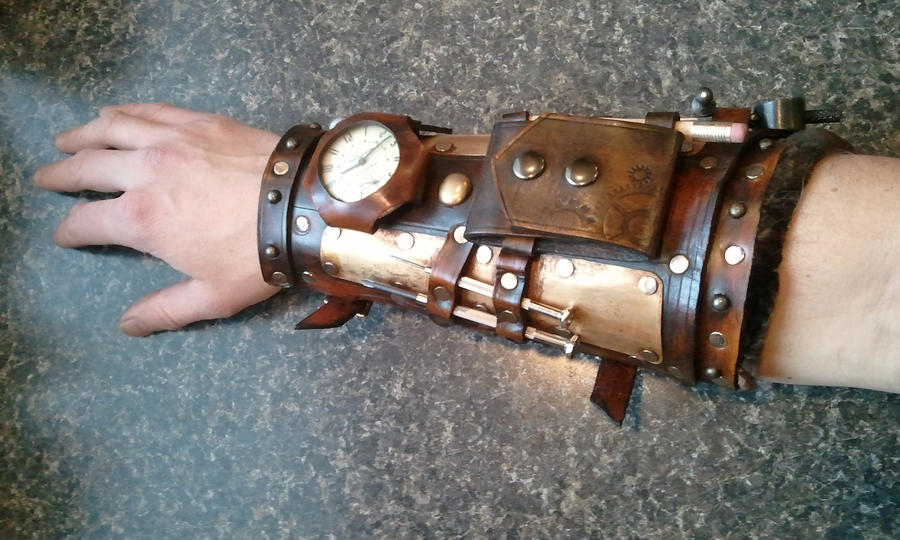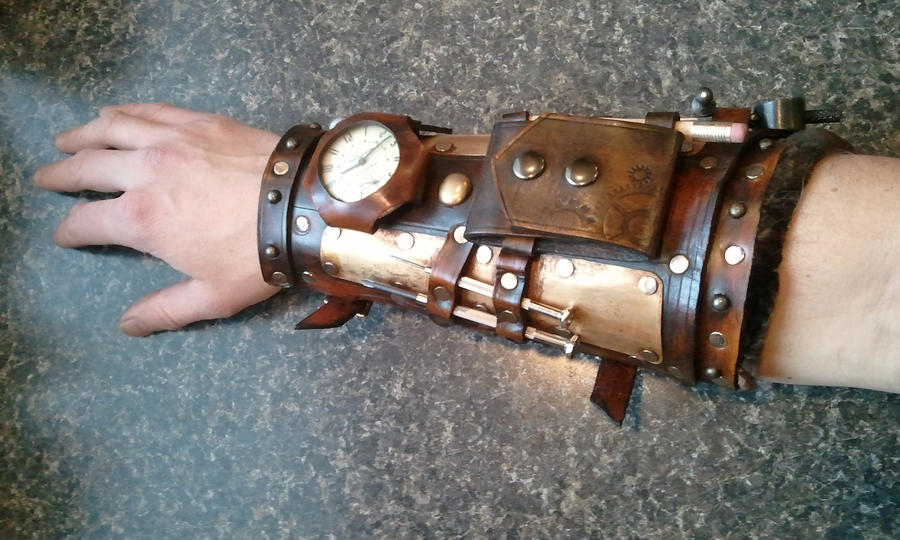 Watch
Now on etsy!
[link]
A one of a kind, Handmade Steampunk Mechanic Inspired bracer.
Great for your futuristic, Victorian, apocalyptic, mechanics costume!
Made for the Right arm.
Comes with:
Vintage Ingraham "Autocrat" (60's?) Pocket watch
Handmade leather, reusable notepad.
Pencil
Caliper
Flat head screw driver
Phillips screw driver
and a whole lot of Awesome.
Dyed with Eco-flo dyes and finishers to give it that well worn and aged look.
Craftsmanship Guaranteed.
Lined with seal fur on the inside for extra comfort.
The seal fur is EXTREMELY soft, but also up-cycled from a vintage jacket that Rad Juli, so generously gave to me. Shes a sweet-heart.
( www.Radjuli.com ) <--- Amazing leather artist!
Adjustable
Fits 6" adjustable to 8" wrist sizes.
Fits 9" adjustable to 13" forearm sizes.
Length of Bracer (at the longest part) = 10"
Made with:
Leather
Brass
Rivets
Buckles
Odds and Ends
Eco-Flo Dye
Finishers