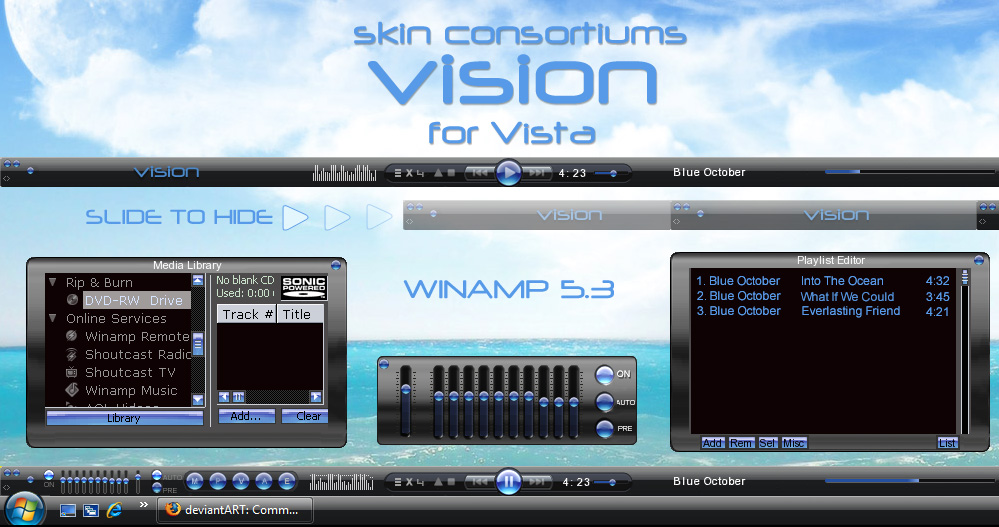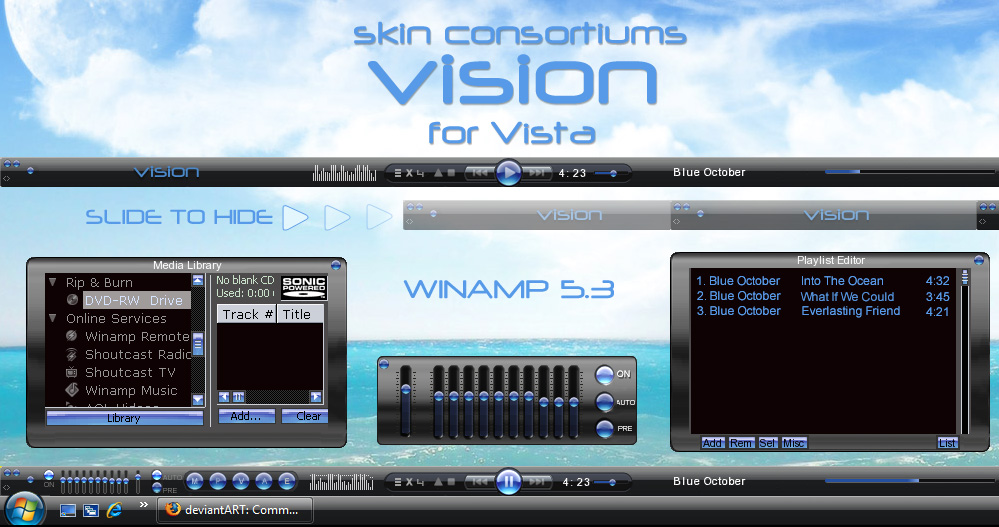 Watch
Vision
was created for Vista OS but can be used by all Windows Computers.
Watch This 20 Second Video of its Functions
[link]
This skin is a cool little toolbar media player that Slides over to the right to get out of the way, When you need it just Slide it back. Takes little cpu ands has a big WOW effect on people.
All the Full Features of Winamp
[link]
get latest version.
Graphics and Code Quadhelix
Join OUR TEAM
[link]
we are friendly and want to recruit you.
Get the background in above pic here
[link]
also to get the skin behind the bottom left vista glass globe
skin has to be set with "always on top" unchecked