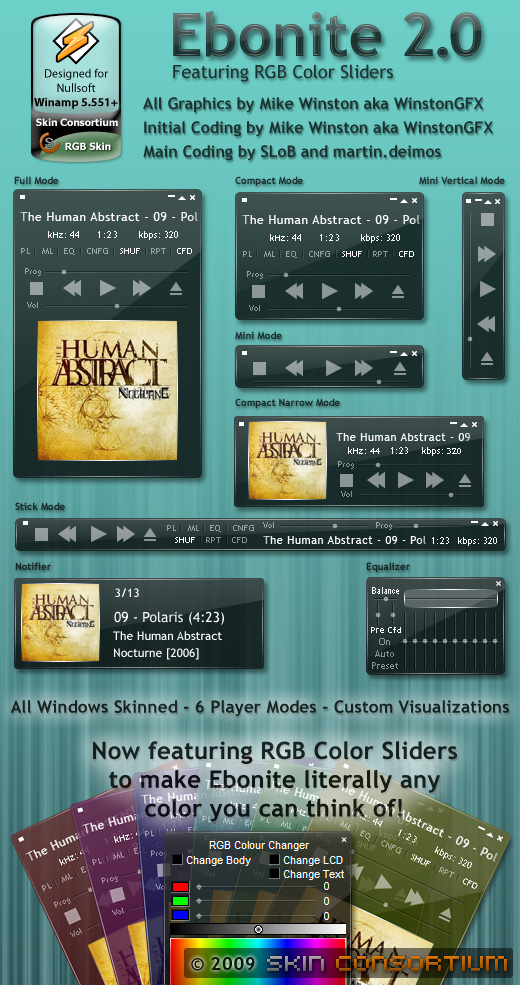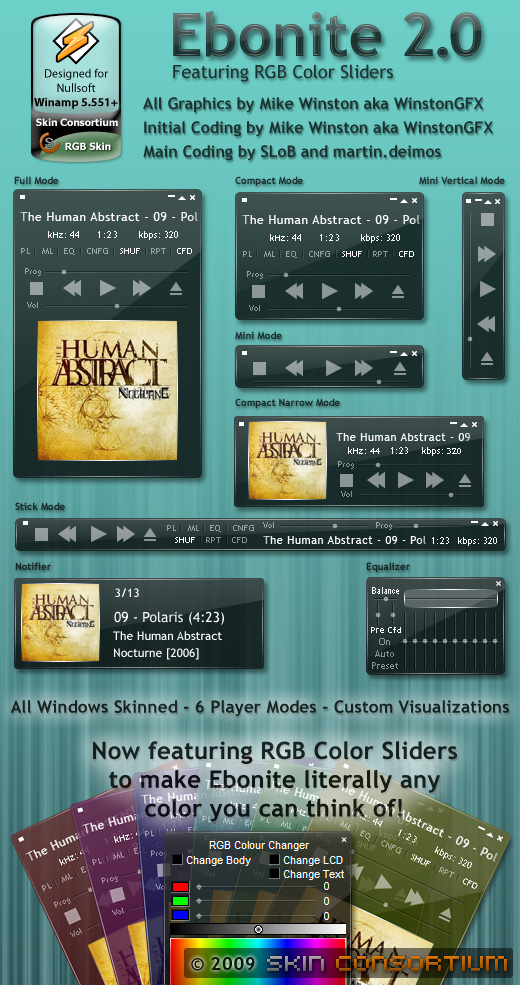 Watch
Introducing the long awaited Ebonite 2.0!
Featuring:
New 'Narrow' player mode
RGB Color Picker/Sliders
All skin graphics rebuilt to look sharper
Larger Album Art
Configuration Window
New custom visualizations
Enhanced Code/Fixes
Check this Video Out of its Features!
[link]
Ebonite Skin is designed by WinstonGFX aka Mike. He is currently looking for freelance design work, contact him at
[link]
Ebonite just got heaps better! With the RGB Picker and Brightness Settings you can color theme Ebonite for just about any desktop theme!
Ebonite uses a hybrid of RGB layers and internal maki magic, you will need Winamp 5.55+ in order to use Ebonite due to the recent maki additions to support RGB/Color theming direct from skins. Props go to martin for adding in the gammagroup RGB handling via maki.
RGB - Our resident crazy coder SLoB implemented the RGB functionality utilising the above. Be on the look out for more skins using this kind of feature, it's the future, we've tasted it!
btw: SLoB aka Kev also freelances and is looking for new clients, check him out at MultiLayer Design
[link]