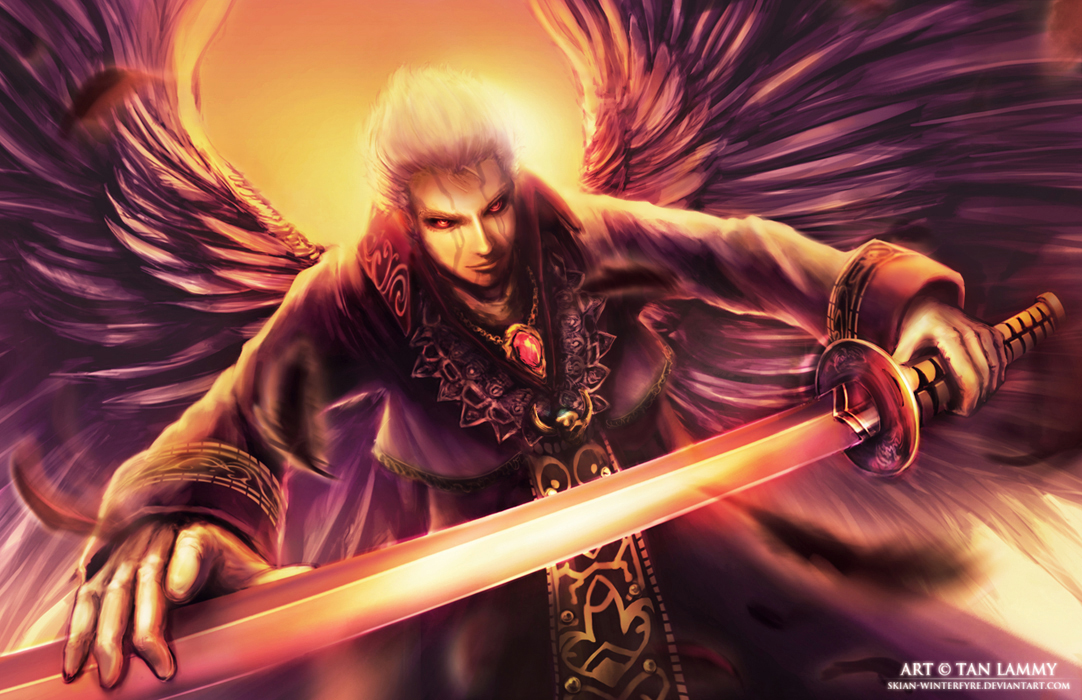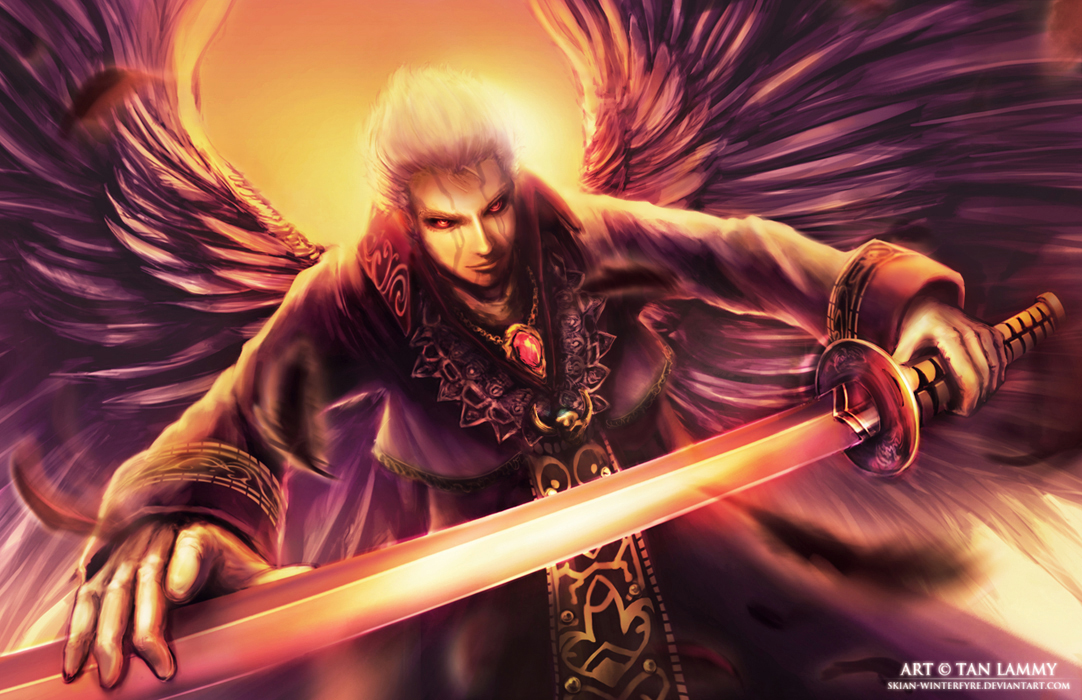 Watch
"It will be fun to fight with the Prince of Darkness. If my father did it, I should be able to do it too!"
---last words of Vergil in DMC3:SE
--------
There's a reason why I made Nelo Angelo handle Yamato with his left hand instead of his right.
I only remember seeing this TGS trailer from back then:
[link]
(hit 3:10, and watch Corrupted Vergil DT into Nelo Angelo)
Before he DT, he was holding Yamato on his usual left.
After DT, he was holding it on his right hand - the same sword he'd use to fight Dante in DMC1 as Nelo Angelo.
How'd he do that switch so fast?
So I thought, eh, draw him doing the mid-switch, like this.
Is he ambivalent? I think so. When Vergil appeared as the third final boss in DMC3, he holds Force Edge on his left hand and Yamato on his right hand. I figure he'd do the same here --- since he no longer has Force Edge, he can only rely on his Yamato.
Or so that's how I think. Artistic license may apply...

Anyway, take it as an Christmas gift from me

Merry Christmas, and Happy Holidays from this side of the world, and keep the memories alive - just as the Dark Angel wants it.
--------
Music : DMC - Ultraviolet (extended)
[link]
Photoshop CS3 | Wacom Bamboo
Nelo Angelo from DMC © Hideki Kamiya / CAPCOM