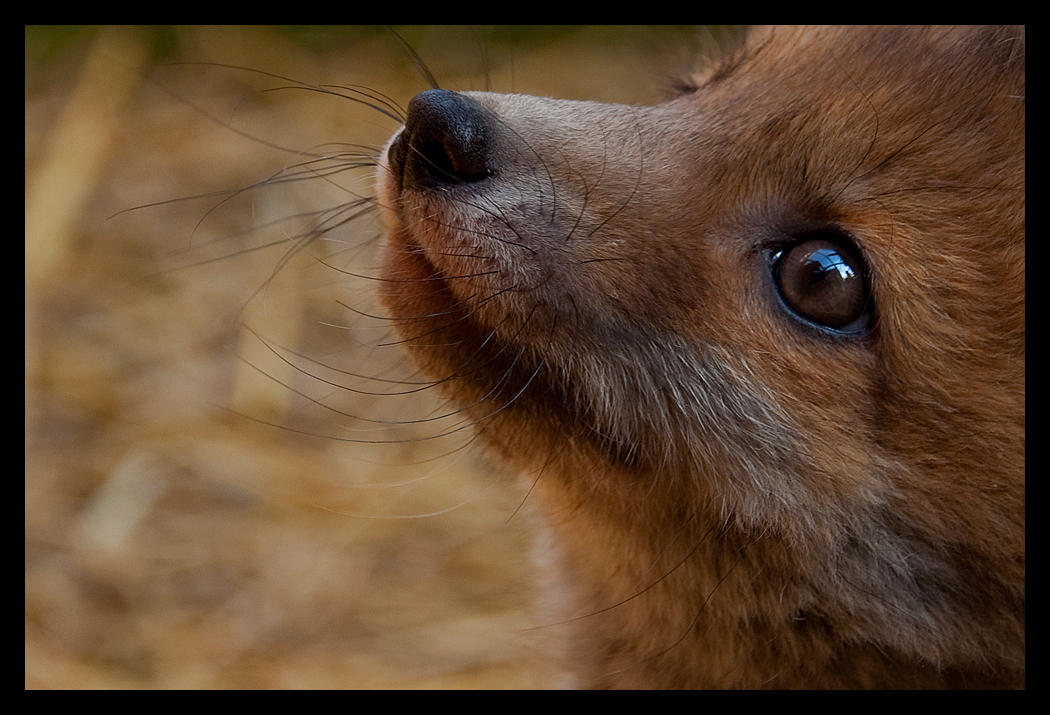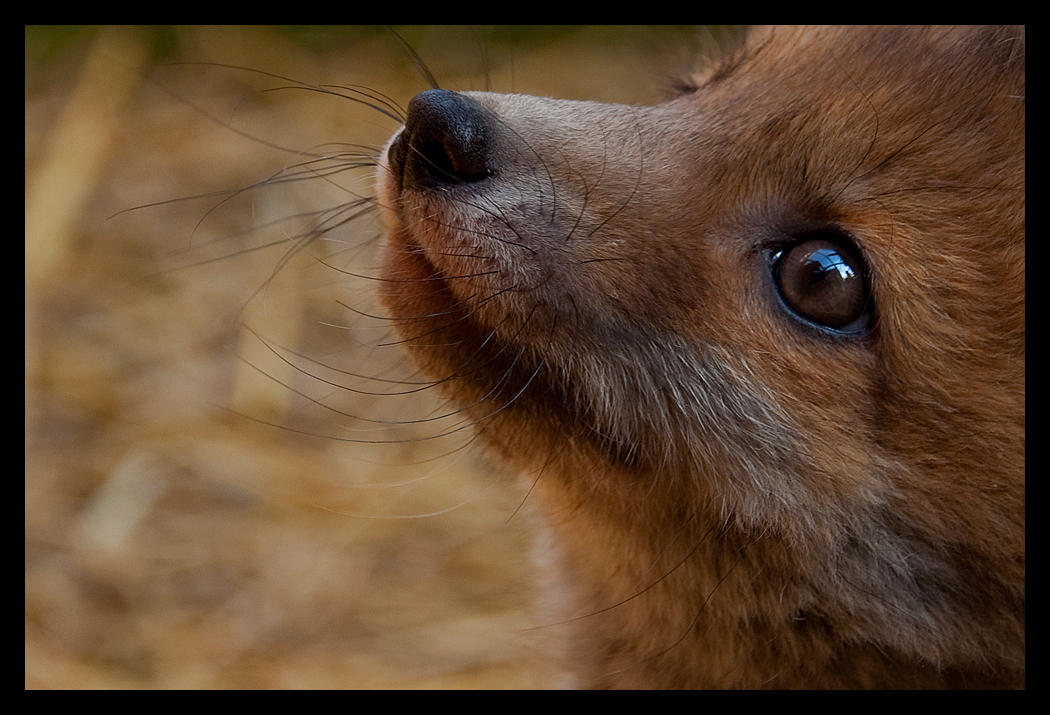 Luca, an orphaned fox from our wildlife station.
A fantastic shot.

The background is blurred nicely with no distracting elements. There are no distractions in the foreground. The subject is clear and in focus right down to the whiskers. The angle of the foxes muzzle creates a nice diagonal to the piece and leads the viewers vision directly to the foxes eye. While the photo is not taken at the subjects eye level the downward angle of the shot strengthens the piece more than "textbook" positioning would. The only improvement that I would like to see would be a little more contrast between the color of the subject and the background but obviously the environment didn't allow for that. The image definitely seems to resonate the curious and playful nature of fox kits.

Overall, an excellent photo that truly captures the essence of the young fox. Thank you for sharing it.
The Artist thought this was FAIR
26 out of 26 deviants thought this was fair.