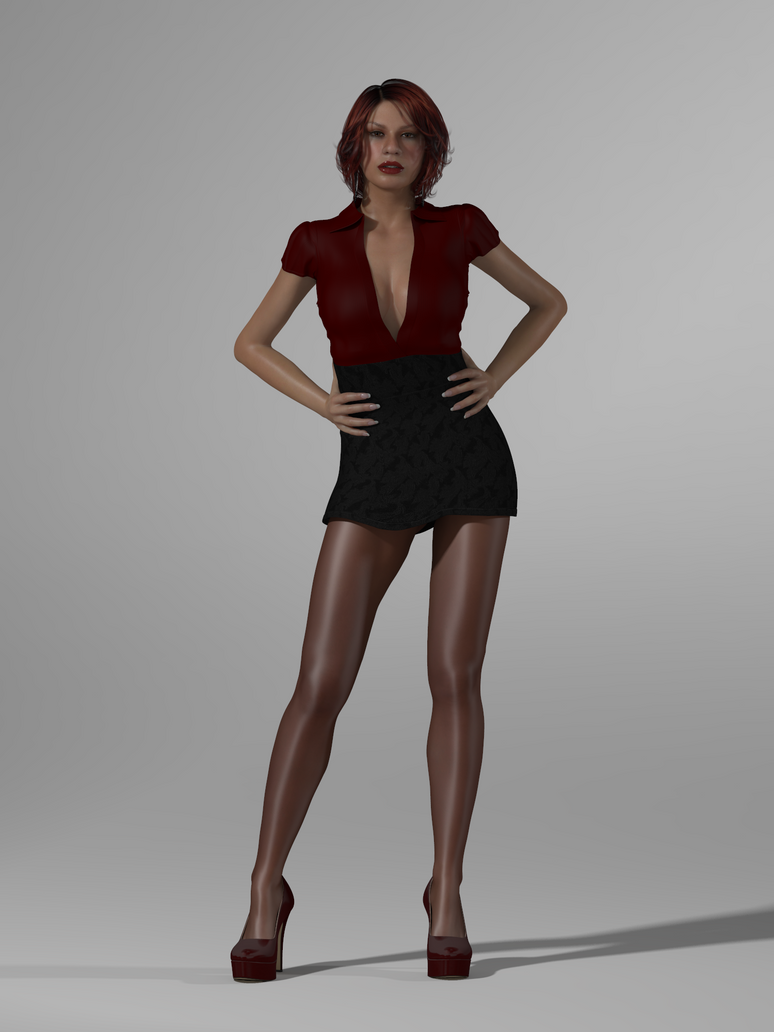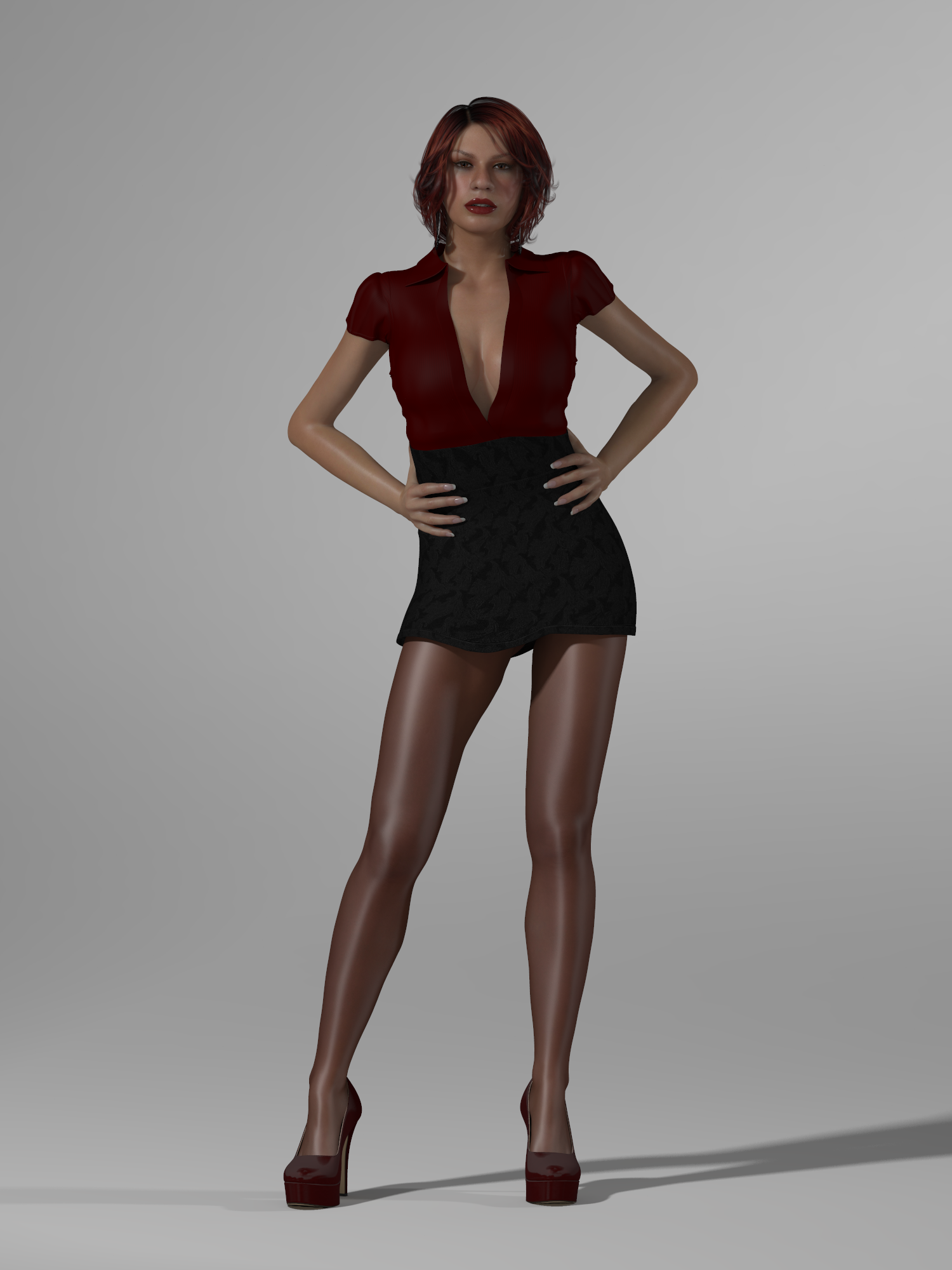 Reply

Reply

Shes gorgeous! Love the 'real feel' of this image!
Reply

Very nice. I really like how the stockings came out. My nitpick would be that her fingernails should be painted...

Reply

well wow, talk about realism..epic work hon! she really looks real and i am glad you did make her flawed with bigger nose..makes her alot more interesting and imo its harder to do just everybody peoples face than making a just pretty barbie doll looking woman.
Reply

Thank you very much ourak,
as for your comment...
flaws are real

.
Anyway I agree with you, I also don't like those barbie dolls,
I prefer something else, I think you have already know it.
Reply

Yes the full version is seriously nice. Great legs. I love the highlight catching on the lips.

Is it just me or does this image seem a little darker than the portrait version you did? I'd be tempted to lighten it a little myself but it could just be my monitor. Are you doing these entirely in Poser now or are you still using Octane renderer?
Reply

Thank you for your comments spaceK1ght.
I also see this image a little darker too, I haven't changed anything on lighting, maybe it is just an impression.
As for your question, yes this series of pictures is going to be entirely in Poser using Indirect lighting, (and I never do post work in PS or Gimp).
On the other hand I am not planning to stop using Octane.
Reply

It still looks great.

You shouldn't stop using Octane you've got great results in that. I can't use it because it requires an Nvidia card I believe.
Are you using sub surface scattering as well as Indirect Lighting? I haven't decided if SSS if worth the render time because as you know I do do post work.

Reply

No I wont stop using it, but when I plan to render a series of images like now, it takes a lot of time. And yes, Octane requires Cuda which is running only with Nvidia cards.
As for your question my opinion is that SSS with IDL gives the better result. I have rendered the same image (my previous deviation) without SSS and IDL activated, with SSS and IDL deactivated, but the outcome was poor.
The first one looked flat, while the second had too dark shadows.
This one is more realistic.
The problem is that in any case I had to modify a bit the original mat poses (I have changed or removed ambient and translucent nodes in IDL for example).

Reply