Minna-san~~~~~

we are invited to become Fleuros Guest Designer
by the amazing


ksjdflasjdfjajdfjasd thank you so much for giving us another change to design a Fleuros baba.
We don't know how to express our gratitude hnggg we are so happyyyy


it is really a great honor for us deep bow.

This baba took us more than a week, weeps we almost giving up at that time but we are really eager to see the result >////<
We hope that you will like him, just like we do

. .

. . . . . ✦✦✦ A Z U L E F L A M E ✦✦✦ . . . . . . .

He come with an illustration extra!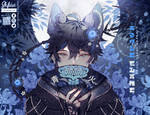 ○ F L O W E R // Black Hellebores and White Jasmine
○ E A R M A R K I N G // Half Birthmark / Half Bone
○ T A I L // Black Bone
○ A N I M A L & R A R I T Y // Japanese Iriomote cat / Normal
---------------------------------------------------------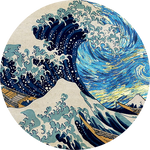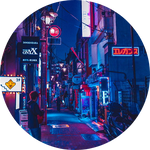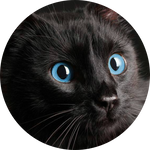 "Do you know who's the ruler of this district?"


Known as the fastest
stray cat
of the 13th district of the glimmering metropolitan city.
The nearest shrine is his home, the moon light is his only friend.
He hide his presence under the shadow to hunt his prey,
With his katana sword on his hand,
he dash and fight everything that stand on his way.
No one can mess around in his territory, even the strongest yakuza tremble when heard his name.
╭━☾∙∙∙━━━━━━━━━━━━━━━━━━━∙∙∙☽━╮
. .✦ FIND HIM HERE ✦. .
If you want to give us support of encourage,
or you want to snatch this baby, Please check it here: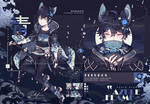 ╰━☾∙∙∙━━━━━━━━━✦━━━━━━━━━∙∙∙☽━╯



R U L E S



Paypal/USD only
Bid will close 3 days after the last bid/ab
We will
not
accept member/costumer less than 5 month on Deviantart
payment plan is oki! but it should be discussed beforehand ;v;
_______________________________________________________________________
Fleuros are a closed species by
hiccnata
✦Art and design by
skfuu
✦
do not trace/edit/repost/or copy it!
thank you~~!
Image details
Image size
1400x977px 783.69 KB
Comments have been disabled for this deviation