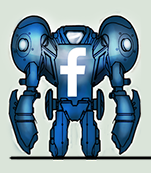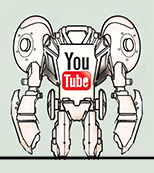 I'm a longtime artist. I've worked for several t-shirt companies, have done freelance for small game companies, and have worked in a movie company.
I LOVE art,meeting people, and traveling. I have a huge passion for marketing also. Add me to
facebook
, when you have the time, i wanna hear from you.
Current Residence: San Diego
Favourite photographer: ME
Operating System: Windows XP to the MAX
MP3 player of choice: ipod with pics
Shell of choice: Ninja Turtle
Wallpaper of choice: Little teddybears
Skin of choice: Lamb
Personal Quote: "Humans are motivated by unfullfilled desires"
Favourite Visual Artist
Alex Ross, Phil Hale, Travis Charest, Joe Mad, Jon Foster, Frank Frazetta, Normal Rockwell, and more
Favourite Movies
LOTR, Pacific rim, Pulp Fiction, Watchmen, Marvel Movies
Favourite TV Shows
Breaking bad, GOT, DBZ, Attack on Titan,
Favourite Bands / Musical Artists
Rammstein,Editors,Radiohead,SystemOfaDown,VelvetRevolver,FooFighters,Strokes,TheBravery,ColdPlay
Favourite Writers
Frank Milller, Robert McKee
Favourite Games
SSB, Resident Evil, Shenmue, Metriod Prime,Powerstone, Silent Hill, Legend of Zelda, Animal Crossing
Favourite Gaming Platform
Switch, PS4
Tools of the Trade
anything i want, i'm fllexible
Other Interests
dancing, working out