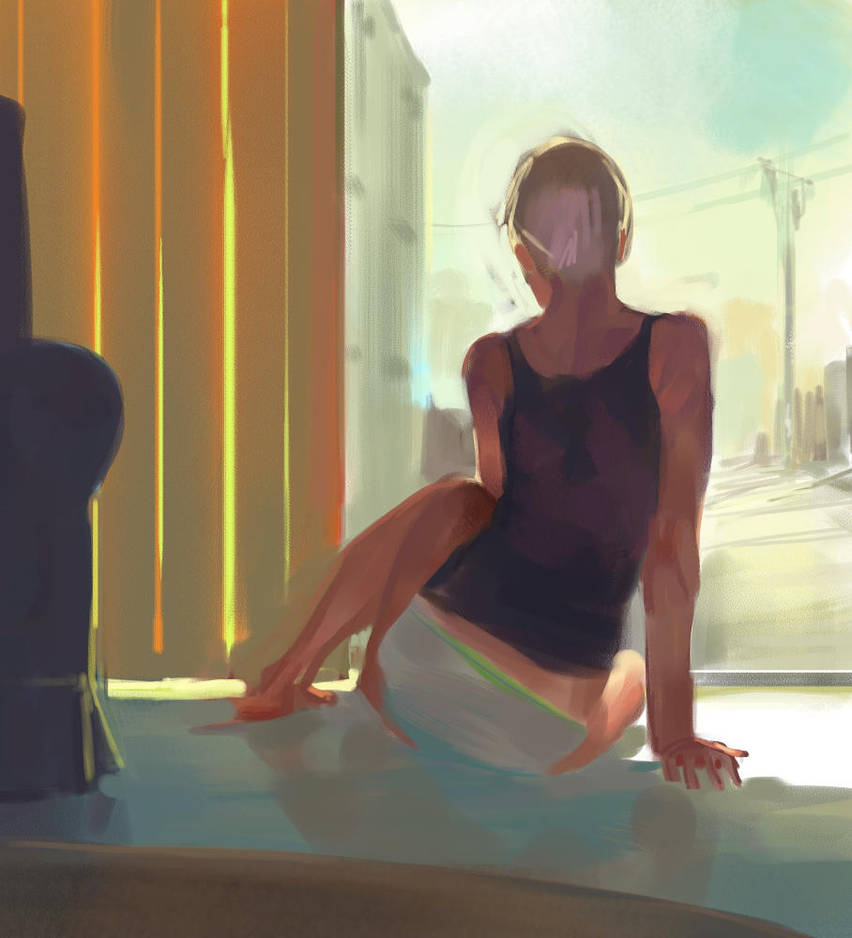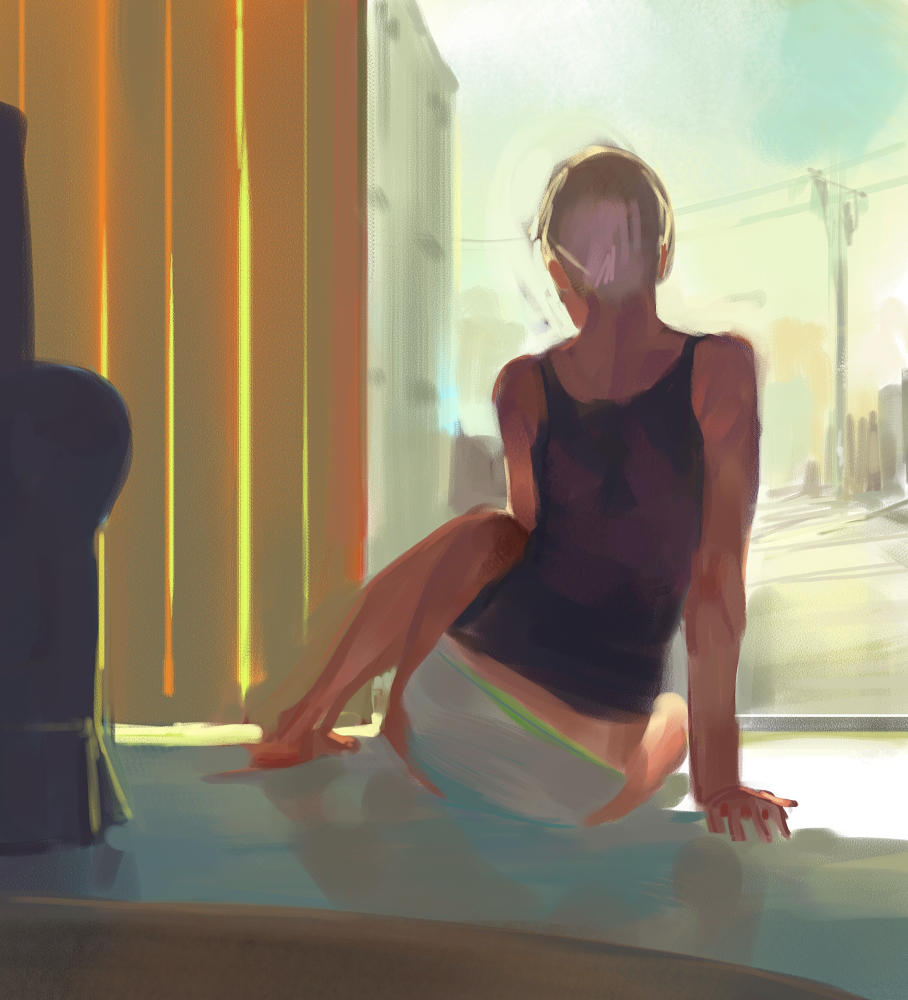 Watch
Thanks for all of the love on the last piece I put up! I've been keeping myself busy with freelance work and haven't had much time for other things this past week. I did this because I reeeaally needed to play with color again and loosen up.

This ended up being just a real quick sketch so I'm not too in love with it, but I did enjoy playing. More fun stuff to come later this week, though.

eth.

45min.
painterX.

Your paintings are so sexy!
Reply

Oh wow this is excellent. The colors and tones are just beautiful. Jealous.
Reply

Reply

I think it looks good. I love the lighting, and the colors.
Reply

i really dig the way you paint skin. the large variation in color among the different values, if that makes sense. really gives a nice depth to it. this is something i need to experiment with. good job!
Reply

Ah you pay me a very high compliment! I know I could push my use of edges to be a little bit more effective and seeing your work has made me even more aware of this. Thanks for commenting, I appreciate it.
Reply

It's realy good, looks awesome! You should think about selling them, I'm sure a lot of people woud buy it, I certanly would, if my parents allow me to XD
Reply

Well thank you! I've been considering the possibility of doing prints more and more lately! Thanks so much for taking the time to comment.

Reply

no prob, it was that or studying lol just kidding, I think you should do it, think about what you could do with the money and us being happy having one of your pictures

Reply

Hmm! Well I'll have to think a lot more about that then!
Reply

hahaha sure

if you need more reasons why should you sell them tell me I can think of them

and I'm quite bored... I got stuck on my story so... I'm here to help
Reply

You're stuck too? Storywriting is hard, I used to think that once I was better at painting and drawing I would be able to do comics without any problems. Little did I know that I was putting off learning the most difficult part.
Reply

hahaha yeah I'm stuck, I just write, I cannot do comics... I have no patience for it. I finished the first book a few months ago and I have it published, that was my parents Christmas present (best presente ever

) and now I'm writing the second part and I'm stuck 'cause I want to write something that cannot happen yet lol
Your drawing is amazing, why don't you try to start one now?? start one with someone, and when you run out of ideas or don't know how to make something happen ask him/her to help you, I think that could help you to start and improve in story writing, you just have to find something you want to write about
Reply

Very nice sketch! By chance are you selling any prints of your newer works, I'm interested in a buying one
Reply

Thanks, I hadn't really considered it, but I may. Do you know if the DA prints are of good quality? I've never bought one but I think that's the route I'd have to go for simplicity's sake.
Reply