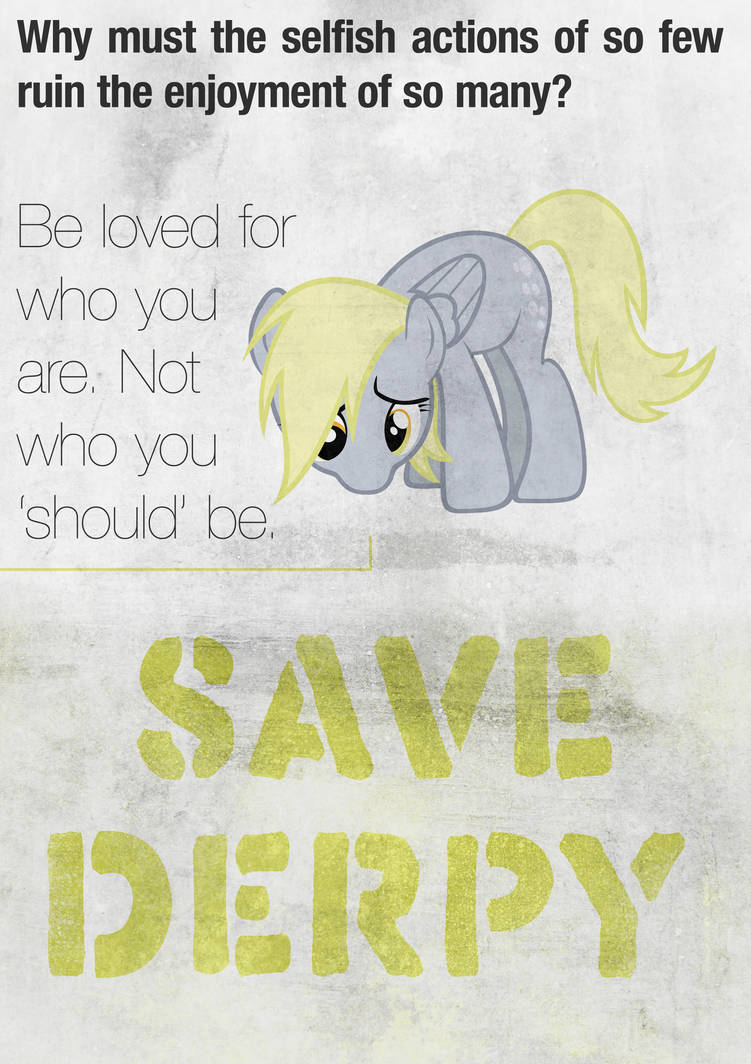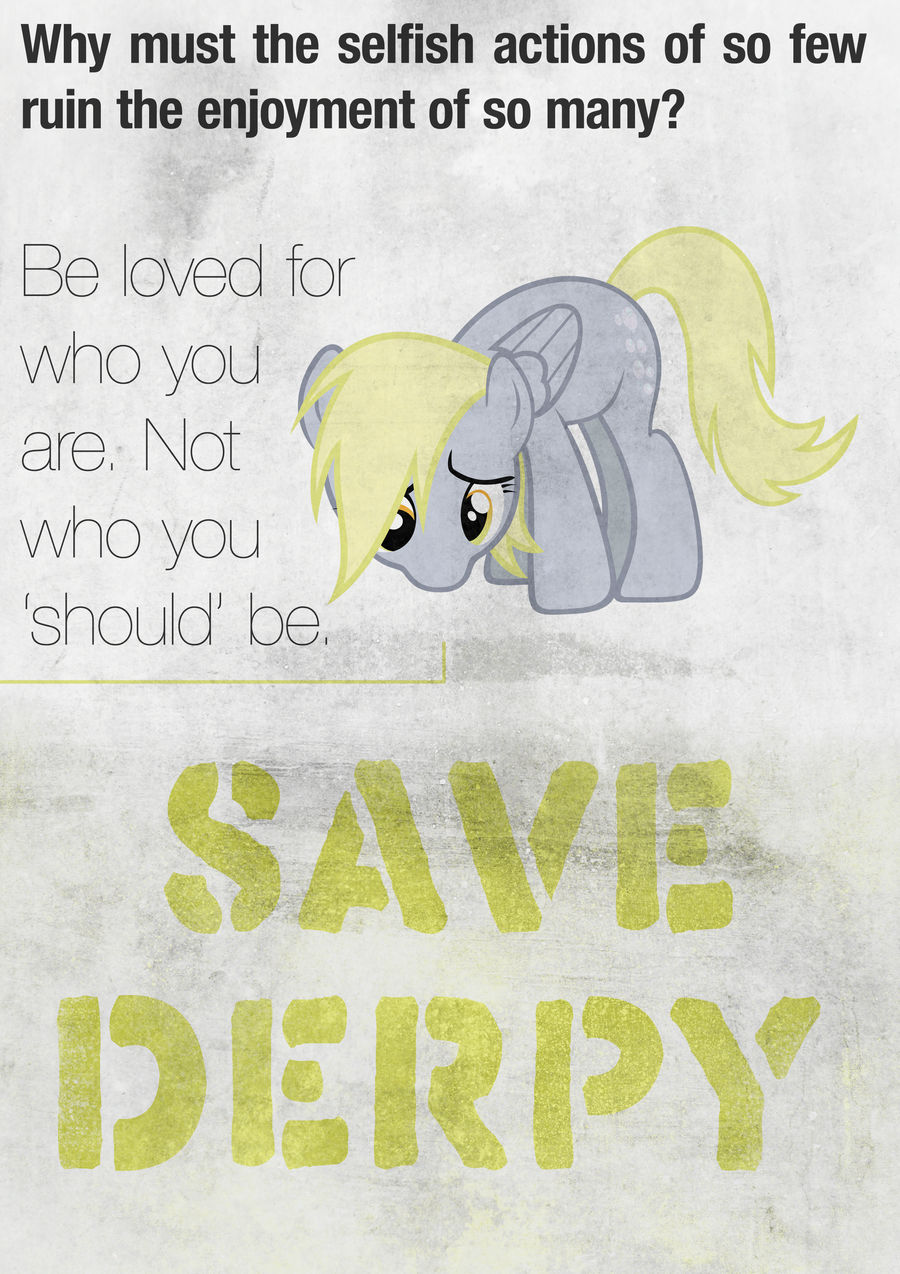 Watch
THE EDITS HAVE BEEN DOUBLED.
So yeah, I thought things were better, then they changed the episode. In the wise words of James May. "Oh cock." I'm sure you know the story so I won't take up anymore space here.
Save Derpy.
[link]

EDIT: Things *seem* to be settling down slightly since I've posted this. Welovefine have gone back to using the name "Derpy" and the episode, untouched form when it aired, is sitting on the MLP website right now. Still no word on iTunes, but it's probably a safer bet that the episode is not there for another reason.
Check out: [link]
So everything below here is a little outdated.

check out [link] and [link]

[link] for a petition to keep the name Derpy

* Basically, some people complained about how Derpy was portrayed, and Hasbro and Welovefine are doing a back flip of sorts on the whole Derpy thing. Now I was going to leave it there, and assume that it was just the aforementioned 'some people' that complained that got Derpy pulled. But after a quick snoop around their DeviantArt and Tumbler pages, I'm not entirely sure. Yes they may of expressed concern over how Derpy was shown, but it does seem like a bit of an overreaction by Hasbro and Welovefine in relation to a few complaints.

'copyright issues over the name Derpy' is the reason that the 'some people' give for the Derpy disappearance. (Which, lets be honest, does seem very reasonable. Imagine how much money Hasbro would make if they made a Derpy toy.)
I've not linked to the 'some people's pages, as they kinda have a lot of angry messages and the such being shot at them, and I don't wont to add fuel to an already raging fire. There is no direct evidence that they were the catalyst that caused all this. They complained / made a note about Derpy; Hasbro and Welovefine reacted. Quite possible that it is just a coincidence.

Anyway...
The vector is by

Cheers!