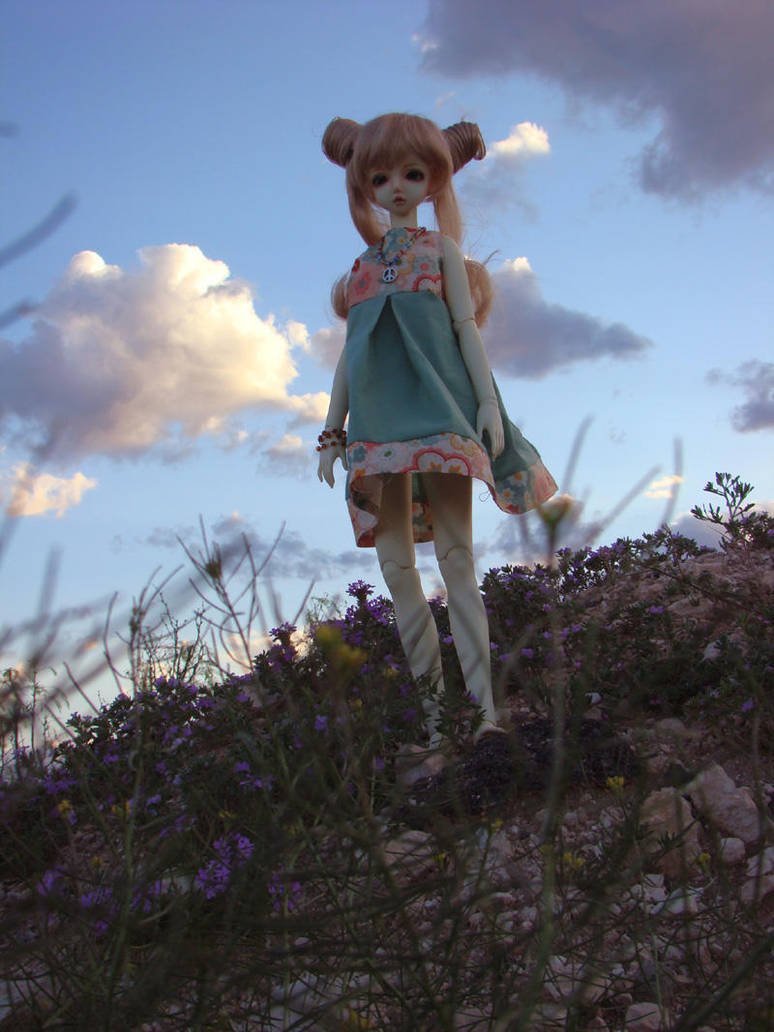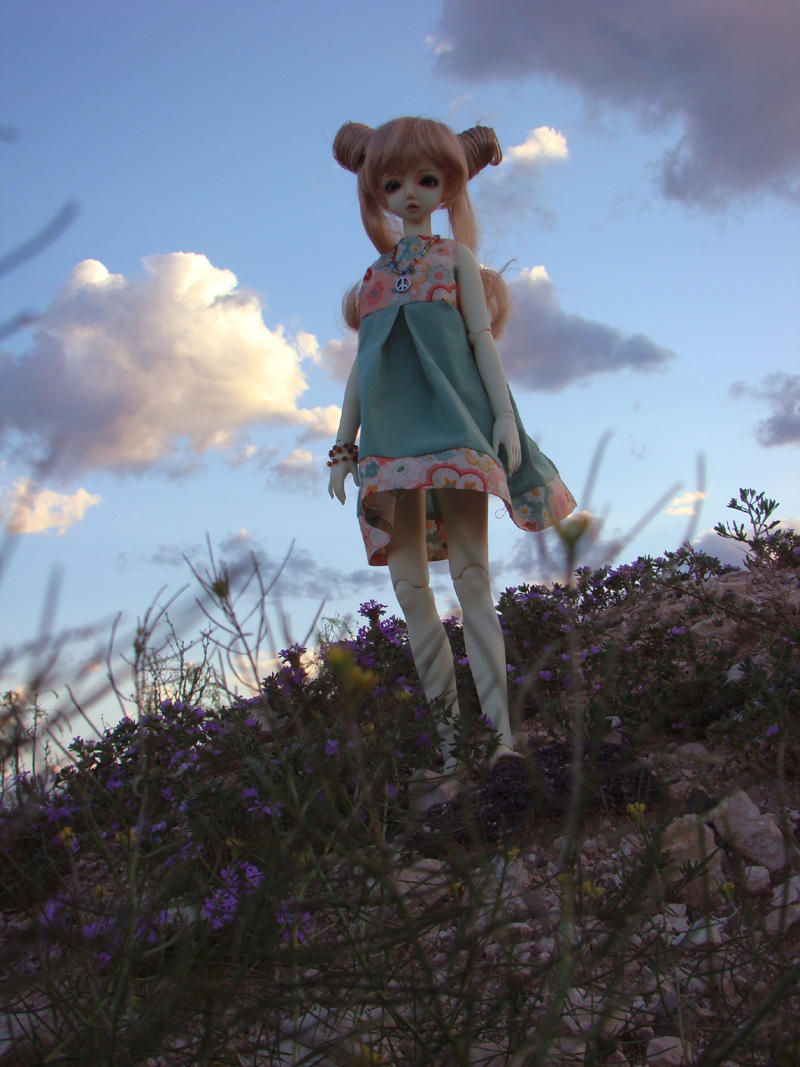 Watch
Caroline went out for a little sunset photo shoot this evening. She's my little flower child. I was trying to relax last weekend and decided to hand sew her a simple frock, and sleeveless dresses were big in the 60s, so this was the result. She has a new wig on order and I CAN'T WAIT until it gets here. The one she is wearing was a lucky bag result and I really like the idea of it, but the buns are unraveling and every time the wind blows all these little loops of hair go with it. She's got a simple braided wig coming in the same color. More pics with her best friend Janvier to come when it gets here!

So adorable! The 60s dress is really well made. The floral pattern and the bead peace necklace really add to the 60s youthful look. It goes without saying but you have some amazing sewing and photographing skills.
Can't wait to see pictures of the new wig on Caroline.
Reply