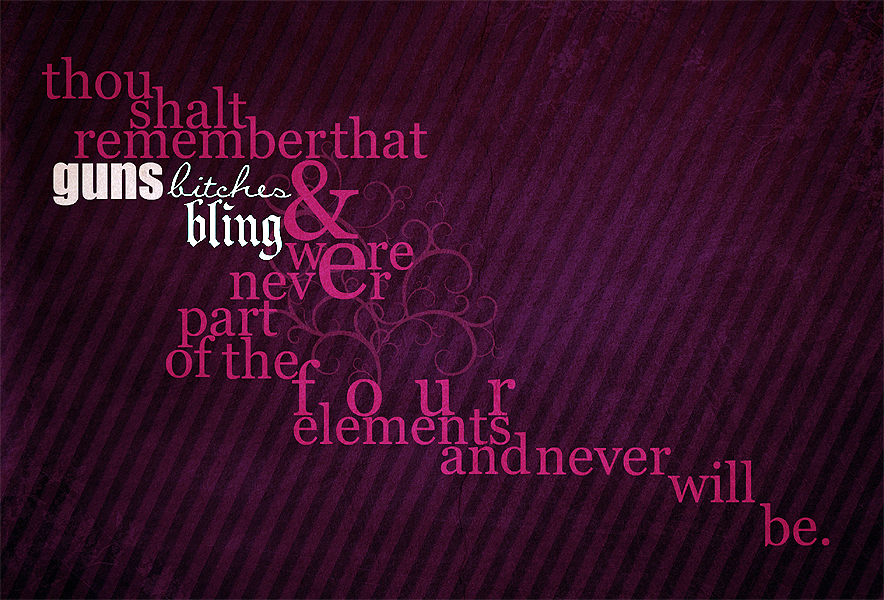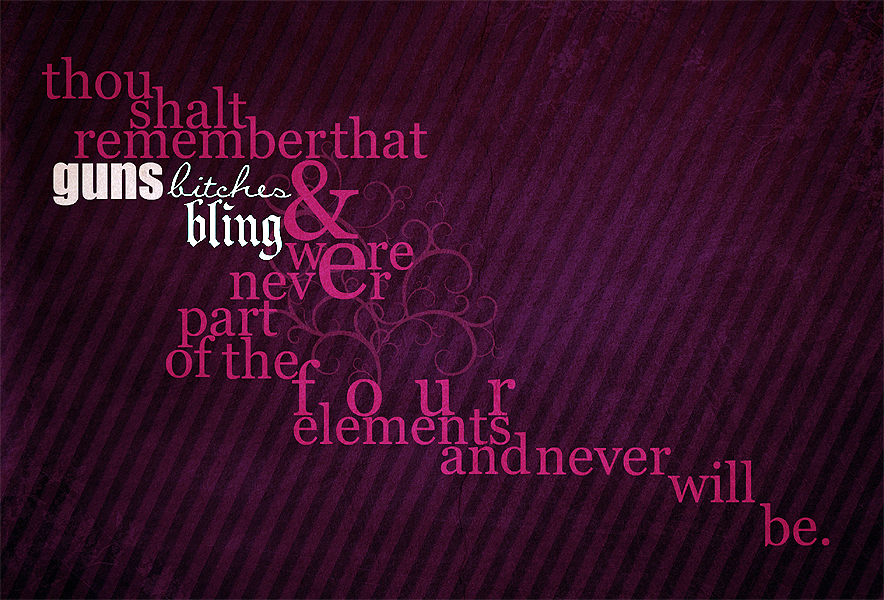 Thou shalt give equal worth to tragedies that occur in non-English speaking countries as to those that occur in English speaking countries.
Thou shalt remember that guns, bitches and bling were never part of the four elements and never will be.
Thou shalt not make repetitive, generic music.

Thou shalt spell the word "phoenix" P-H-E-O-N-I-X.
Not, P-H-O-E-N-I-X, regardless of what the Oxford English Dictionary tells you.

Directly inspired by the song "Thou Shalt Always Kill" by Dan Le Sac vs. Scroobius Pip. YouTube link
here!
Uses fonts Georgia, Impact,
Miss Books
and
Prince Valiant
.

Stock Credits:
~darkrose42-stock [link] texture background
=Sanami276 [link] diagonal lines