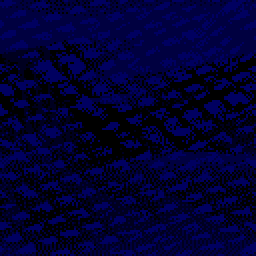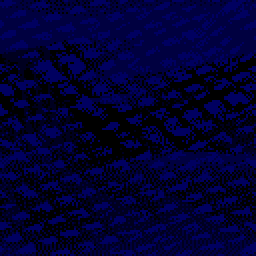 Watch
Just toying around a little bit, here.

Generated some wallpapers in Starfish, reduced their colors, and overlaid them atop each other. And, of course, doubled the size. It wasn't quite so necessary this time, but it does show off the different layers.

I still have to experiment a bit with this if I want to make some really usable tiling wallpapers as well. This one's actually not too bad (it resembles waves, to me), but I don't see things getting too far without some real figuring out how I want to handle this.

Also, Windows 7 paint sucks. Had to get XP's to do this one right...