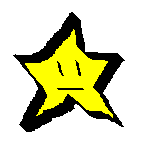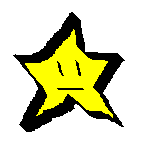 Watch
XP MSPaint. Also, apparently, 2012's "frustration deviation". It's a bit more upbeat of an image than 2010/2011, at least.

I miss the 2000s. Especially the mid-2000s. I was exploding with creativity, I loved doing things, I showed loads of hope. Hell, I even did dumb little things just for the amusement factor! I wasn't afraid to experiment, especially with forms of artwork. I was friendly as hell, didn't really get annoyed with people.
Somewhere in 2010, that kinda vanished. I haven't been the same. I've fell away from tons of places, I'm much less open to talk and more irritable, I tend not to play around with things anymore. (I'm guessing it was very late 2010, or maybe even very early 2011 with things beginning to fall apart. I remember even 2011 somewhat fondly now, though, in comparison to how 2012's been.)
I fell into two minor niches with things I really enjoy (PC hardware and making wallpapers), and... that's about it. I haven't enjoyed ZC much in months, barely hack Super Mario World anymore, generally... I've become boring. Kinda want to change that.
I also can't bring myself to get rid of any possible remnants of the past. Old journal, old featured submission, hell, even old userpic. Reminds me of... trying to get into things. I miss that. Kinda feel it looking over my favorites, too. (I've become infinitely more picky, which I both like because I have less to sift through in the future and dislike because it feels like I just don't care.) Especially hurts in a way when people remove old work via account deactivation/storaging. Kinda like a slap to the face.
Guess I'll try playing around with things again. I really don't know how much success I'll have.
Also lmfao venting in descriptions is so dumb why am I doing it
More wallpapers coming soon. Found a few stocks I'd like to give a shot at working with, and a few ideas for new original walls.
Also, I think I'm getting spambots somehow (what). Wonder if this'll lure another one out.
(whoa. someone who isn't a spambot favorited it!)