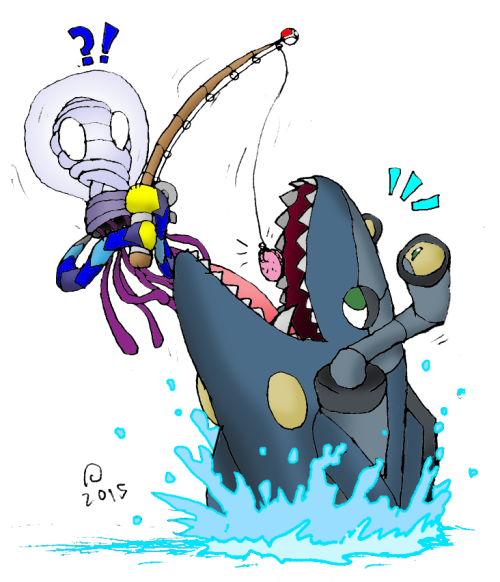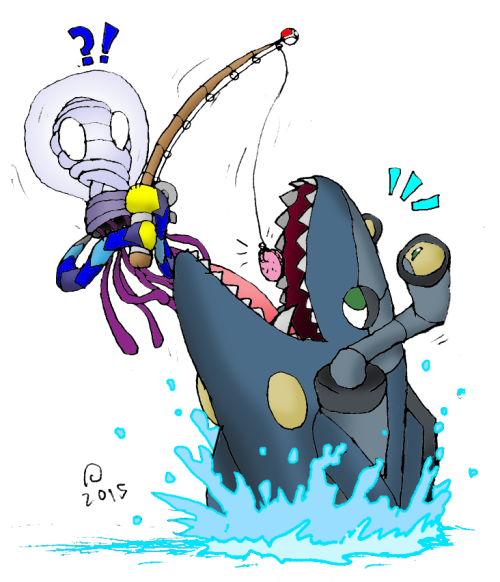 Watch
Hey, a new art piece! I don't know if I've posted art of my community fakemon region contributions to this account yet but I might as well anyway.

The two fakemon shown here are part of the
Omnis Region
on Tumblr, specifically
Navarrel
, created by
phoenixsong
, and
Jelluminos
, created by me. I drew this pic not long after Navarrel and its pre-evo were announced as the winners of a contest for a deep-sea fish Pokemon design, and I liked the designs so much that I had to make fanart of the evolved form!
Jelluminos isn't technically aquatic, but I imagine the Oceanic variant can be found if your console is registered in a coastal area like California or something, and since it and its pre-evo both have Levitate as their sole ability I can see them drifting over the ocean surface. I also like to imagine that since Navarrel seems to be predatory, he's got a lot of small sharp teeth in his maw like Basculin has in the anime - as well as those eyes on the sides of his face being false-eye markings like some real fish have, and the actual eyes being on his periscopes.


Enjoy, and happy fishing!

Navarrel (c)

a.k.a.
phoenixkratos.tumblr.com/
Jelluminos (c) me
Omnis Region (c) its owners, mods, etc.
Bonus:
sta.sh/096dtv6igq6