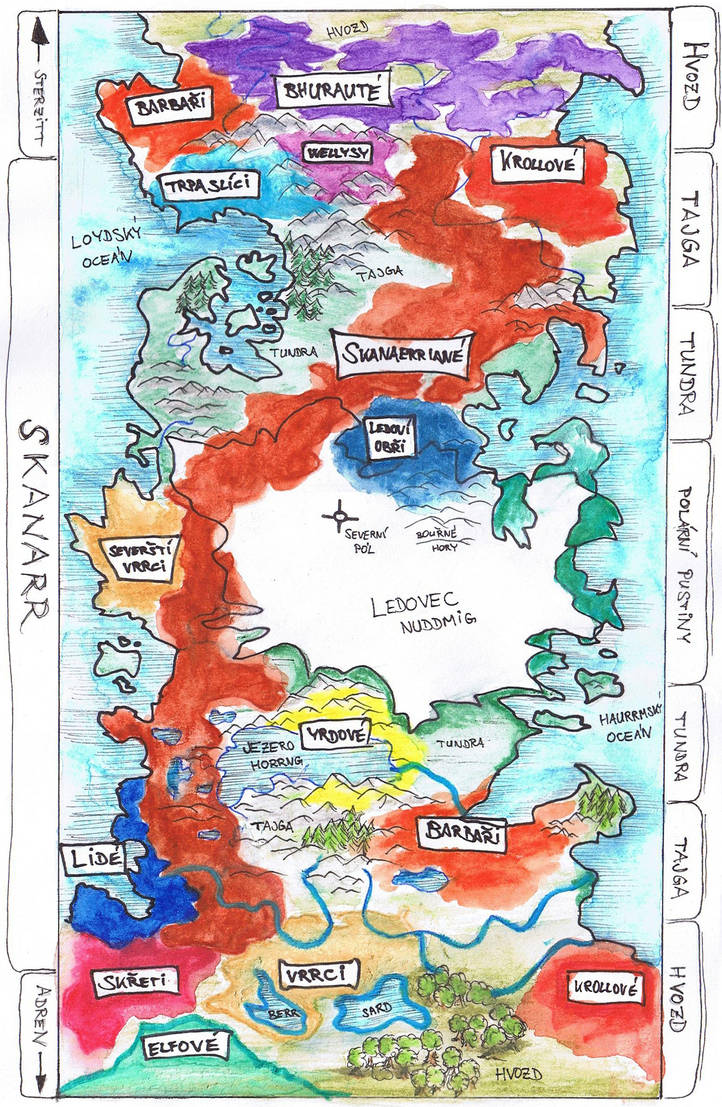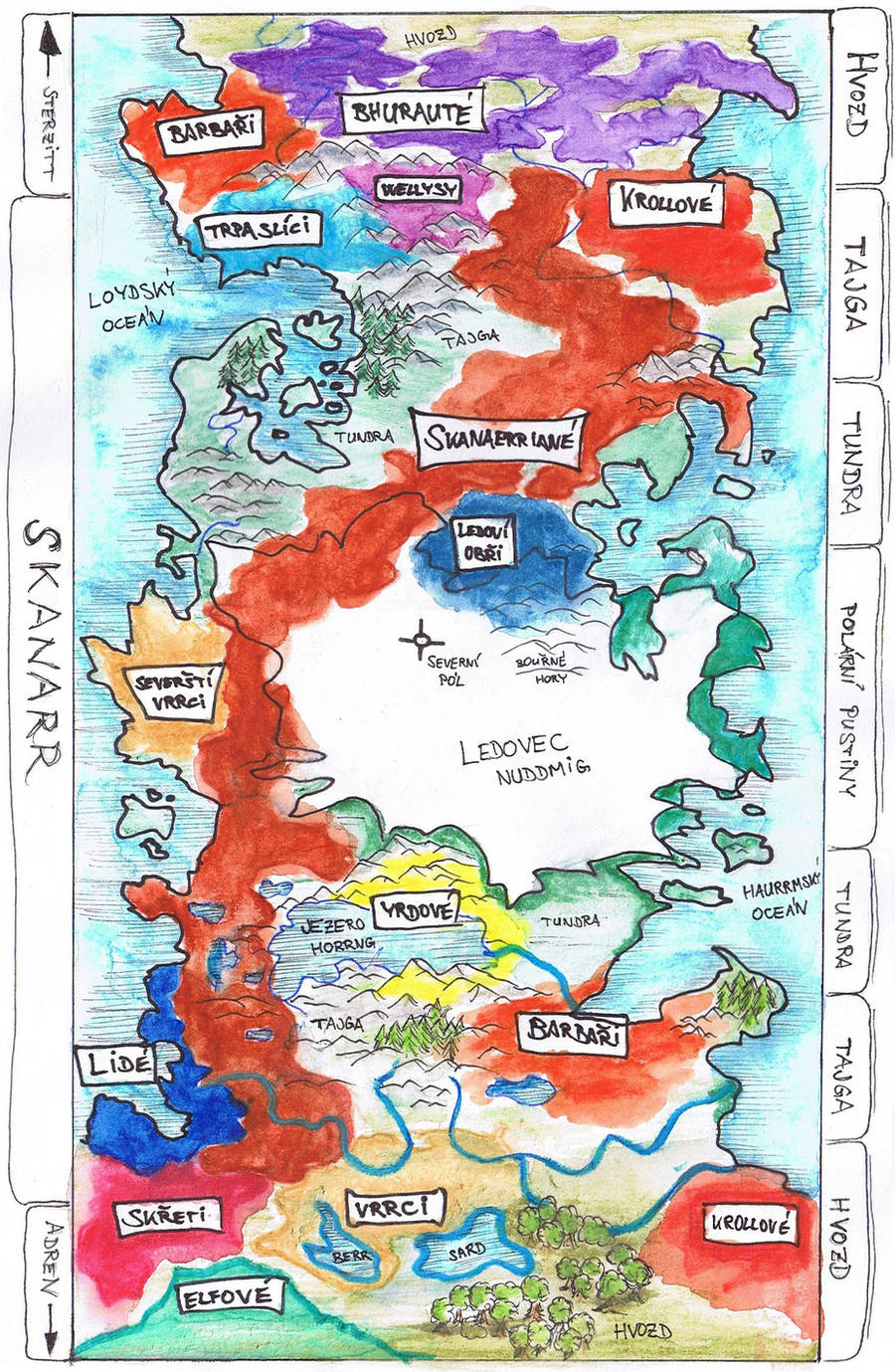 Watch
map of Skanaerr - living place of Skanaerrians.

Tell me, is there a story behind this map?
Reply

That actually looks really cool. I love world-building projects like this. I would love a translation, as my Czech is a little rusty

Only if it's not too big of a hassle for you though.
Reply

You can see it´s about 15 pages

big quest to translate it all

Instead of this, tell me what you want to know, what interests you and I´ll translate this part. Not necessary to translate all.
Reply

Haha, I would imagine

I'd be interested in learning about the world itself- like, the geography, and maybe any interesting animals it has.
Reply

at this moment, I´m too lazy to translate, sorry

but somewhere in future, I´ll translate the hole text to english... it´s my next quest.

Reply