Spiryth-Project: Pantheon
"Spiryth" is a name I gave the Fakemon (fanmade Pokémon) I design. Although they share similarities to Pokémon designwise, they are influenced by other things as well and are therefore presented differently. Project Pantheon is based on Greek and Roman Mythology and also contains besides the "Fakemons" original characters and more.
Pokémon-Projects
Fire Emblem x Pokémon

The name says it all: It's a crossover between the Fire Emblem- and the Pokémon-franchise. More specifically, this project was inspired by the latest Fire Emblem game "Three houses" and the three teams Valour, Instinct and Mystic of Pokémon Go. I design classes based on various Pokémon that belong to the Fire-, Electric- or Ice-type.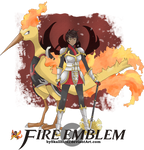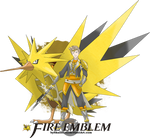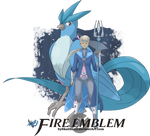 Blooming Lily

Accompany Lillie on her journey through a new and reimgined Kanto and meet new characters and Pokémon.
I'm bad at writing stories. But maybe I can convey my ideas better through pictures. In this project, I practise drawing landscapes, sceneries and situations. It also contains regional forms of Pokémon found in Kanto and original charcter designs.

Regional Forms
This project contains fanmade Regional Forms of various Pokémon, not only from Alola.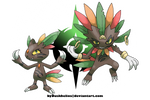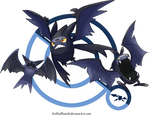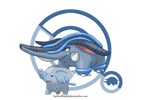 Crossbreeds
As the name suggests, Crossbreeds are hybrids of two Pokémon. The requirement is that both Pokémon share the same egg-group.