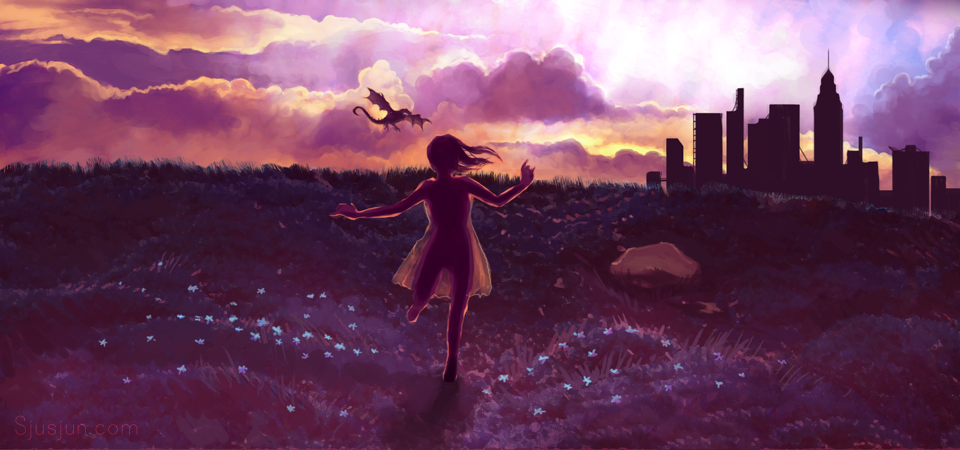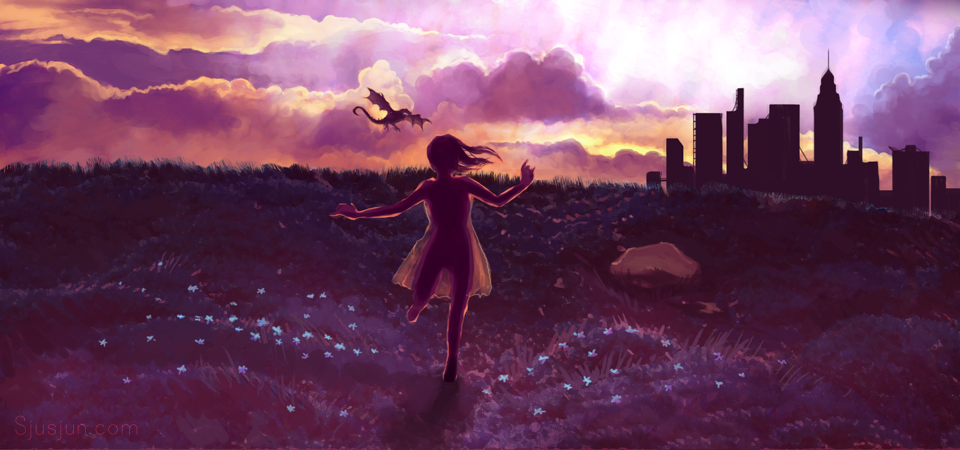 Watch
Another website header design for the talented Savannah J. Foley. This is more than a sketch but far less than a finished illustration. So this is pretty much what my sketches..eh..concept illustrations look like

The running girl is left purposely ambiguous, it was undecided if she'd be running away or towards us. The dragon could be very small or very large.
Love drawing a sky like this. I used a mesh of different textures on the grass.
Do not distribute or use in anyway. Illustration is © 2011 to Sjusjun. Use of illustration attributed to Savannah J. Foley.