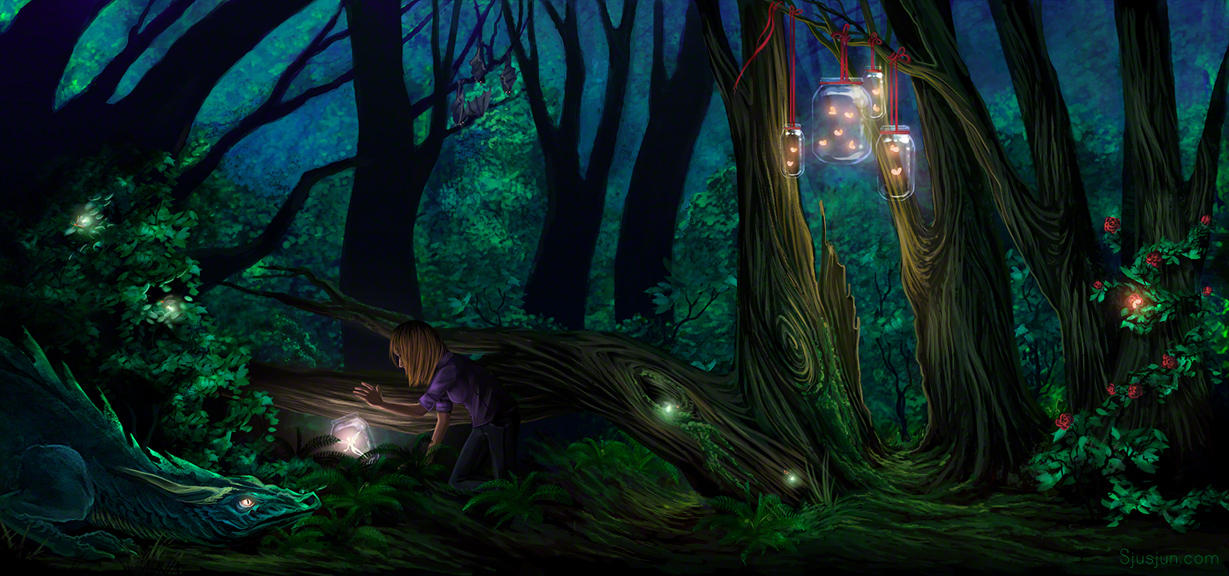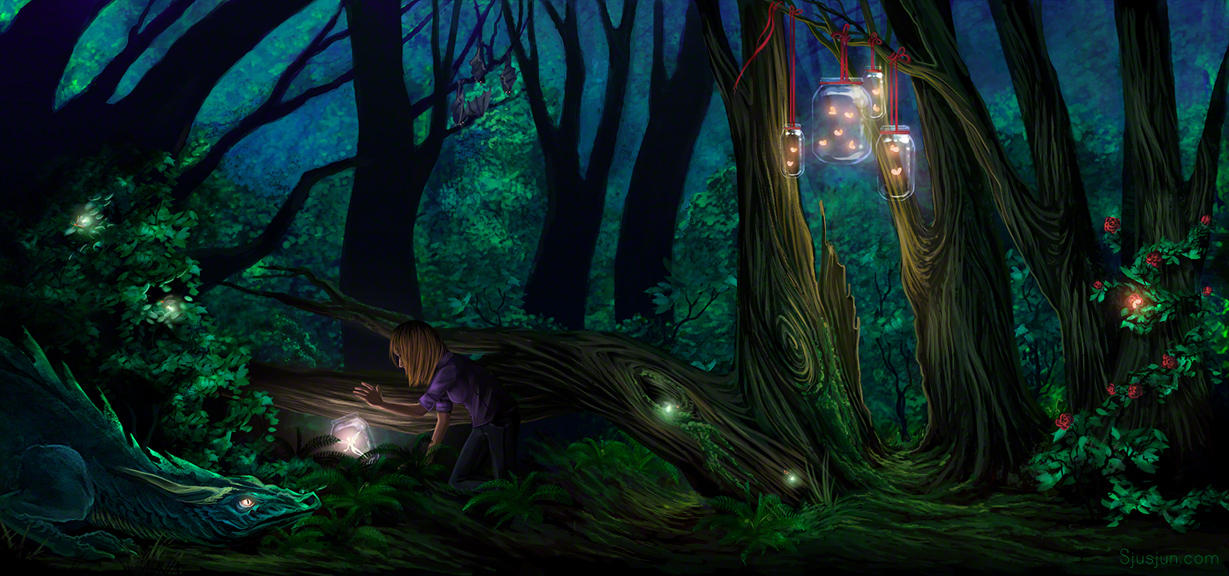 Watch
A website header commission for the talented writer Savannah J. Foley,
[link]
Had a lot of fun drawing this, I love doing scenery that has dark an d light contrasting each other.
Do not distribute or use in anyway. Illustration is © 2011 to Sjusjun. Use of illustration attributed to Savannah J. Foley.

pfff all the details, you make me jealous

Reply

i wish that was me with te fairy!!! :3
Reply

bloody hell wat een detail! wat een prachtige plaat, het heeft ook zon heerlijke fantasy sfeer!
And i really dig that reptile 8D
Reply

Dank je

Ik vond het ook heel leuk om hem te tekenen. Ik mocht mijn fantasie de vrije loop laten gaan.
Reply

Oh wooow.... this drawing is soo amazing! I love the way you used a lot of different greens, and the way you've iluminated the drawing is amazing! seriously one of the best drawings I've ever seen

Reply