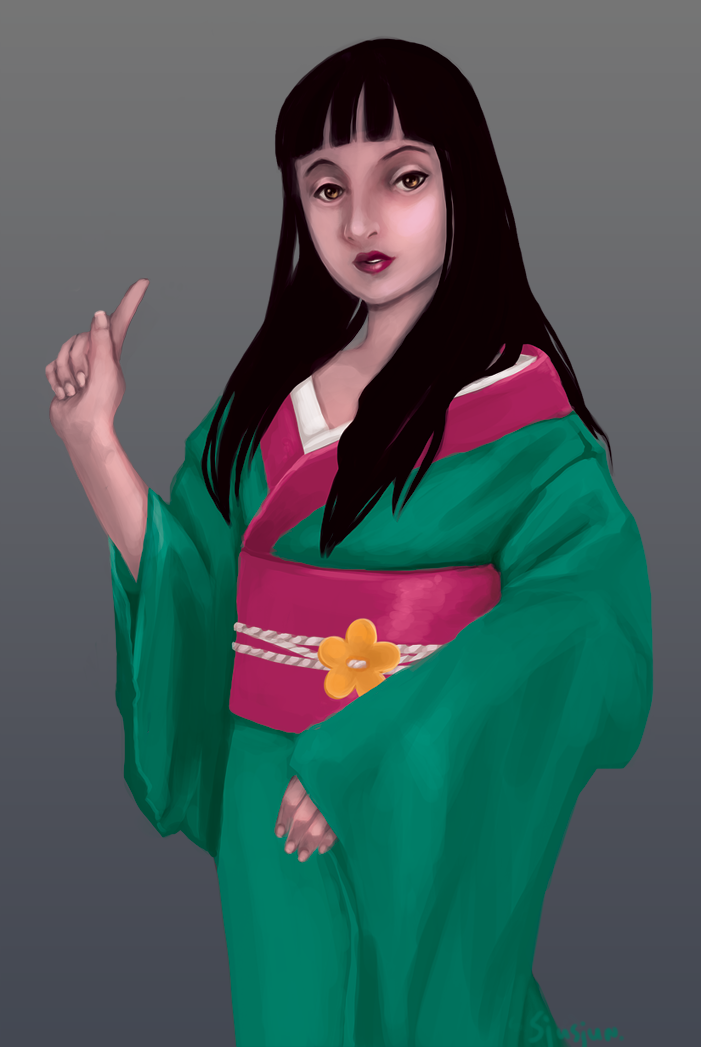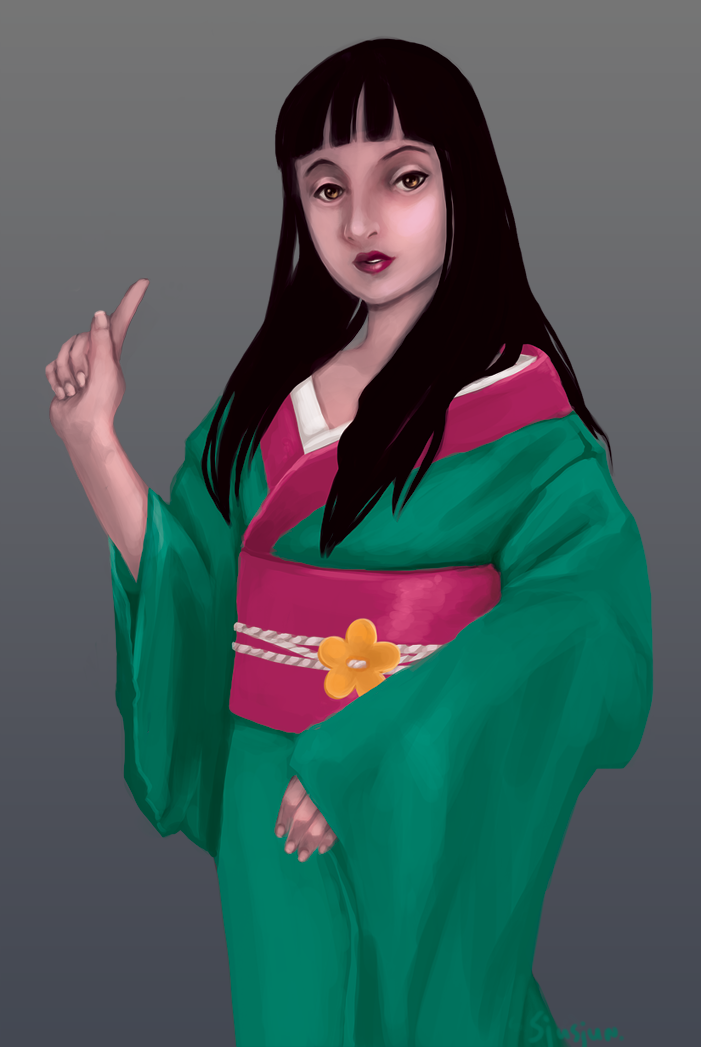 Watch
Result of my first livestream video of tonight. It feels weird when people are watching you draw live this way and sometimes make comments


I really like this :'D! Though I agree that a pattern or so in her kimono would have been nice (perhaps with another colour or with a darker shade of green) either way it's still lovely. I do have another tip though; the colours on the character are really nice and fitting, but I find the grey background to make it more depressive, especially since there's not much difference in there (het is bijna helemaal egaal grijs).

Nevertheless, nice job and fav~
Reply

Dank je! Ik vind het werken op grijs met felle kleuren meestal wel fijn, wit verblind dan nogal.. en dan ben je op het moment dat je eigenlijk een achtergrond moet tekenen - en dan vind je het eigenlijk wel best zo. Meestal weet ik juist niet wanneer ik moet ophouden XD
Reply

Ik teken inderdaad ook op een donkerdere achtergrond of iets als grijsblauw, dat oogt gewoon fijner en is minder vermoeiend xD maar je moet het niet altijd als achtergrond nemen haha. Als je echt geen zin hebt de kleur te veranderen kan je er iets simpels bij doen, bijv een patroon of een mooie bloem in een vaas ergens oooof wat licht wat binnenvalt etc etc

het fleurt het op!
Reply

Simple (i would've liked some more work in the clothing) but effective. Stream more. XD
Reply

Reply

Dank je

ik moet nog steeds m'n Edwardian period clothing piece afmaken, maar dat is zoveel werk XD Hoe doe je dat toch elke keer!
Reply

nice, I miss some details, but the basic is good!
Reply