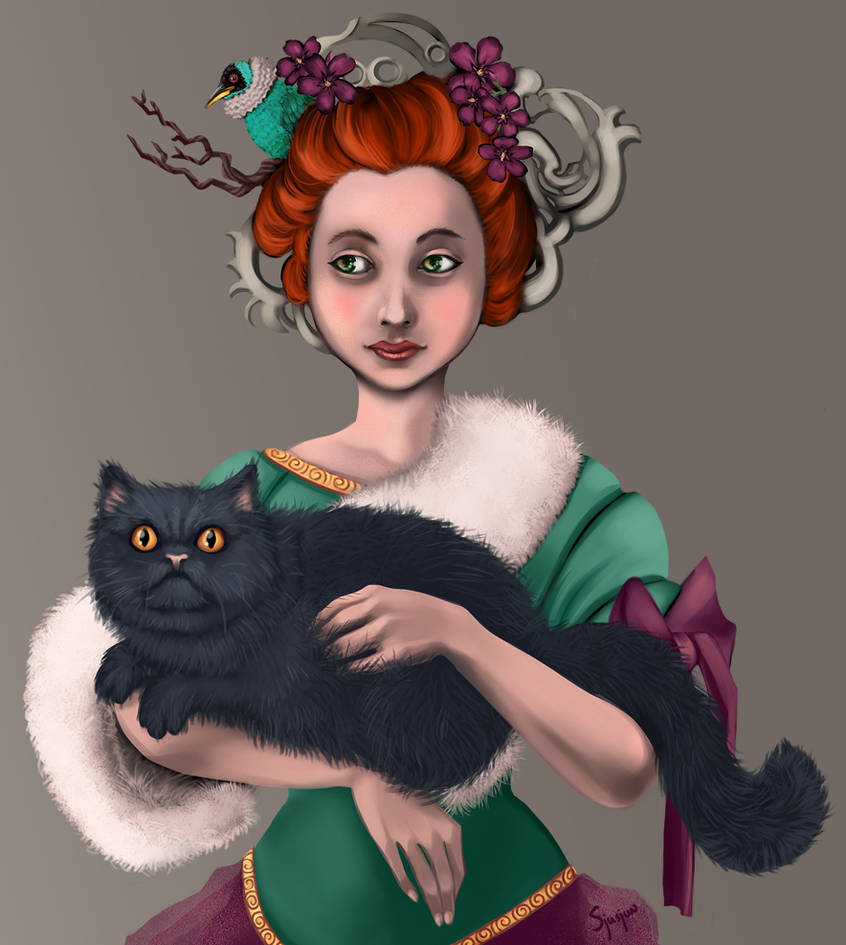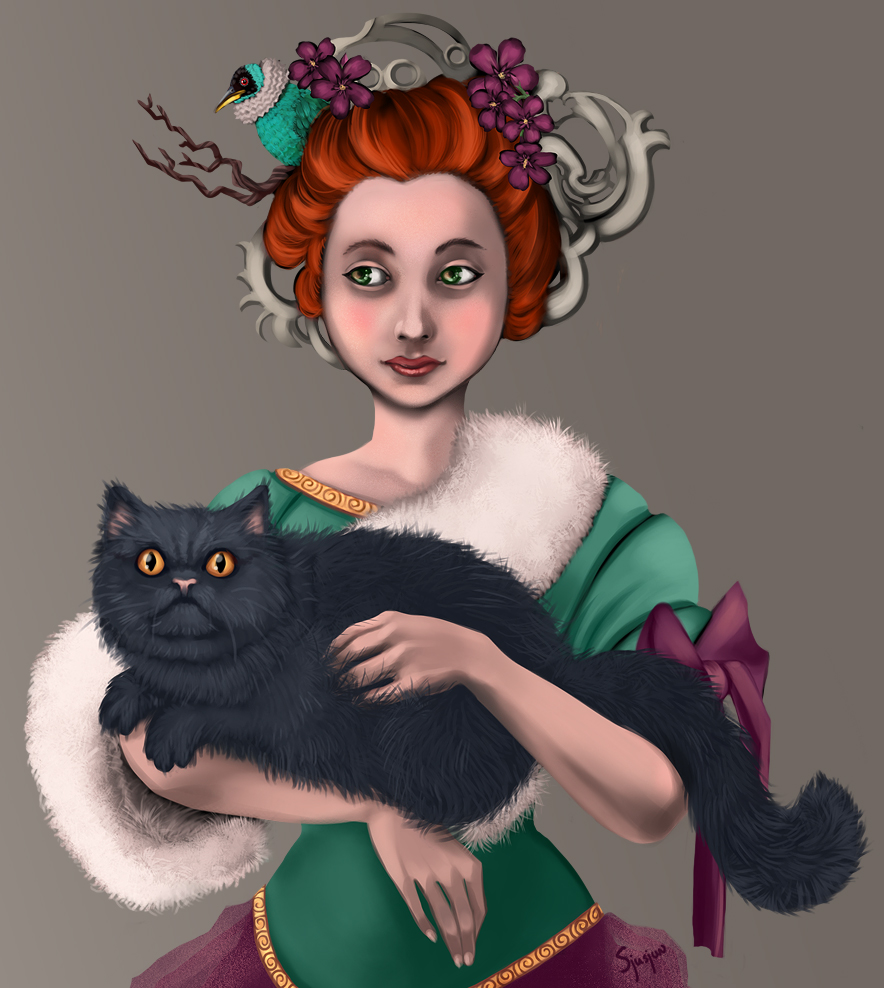 I wanted to make a sort of still-life portrait that would ooze a kind of decadence. A powdered face, fur, a Persian cat and an elaborate flowered (Purple Oleander) and ivory boned wig with a poor bird (Green honeycreeper) captured solely to complete her appearance.
I had a lot of fun painting the cat and the bird

I used some reference for the bird and the flowers.
No bg - I just finished working on a background-heavy illustration I can't show yet, but I'm happy I can finally show something new!